In China, the lifting machinery industry is booming, and many high-quality companies are stepping up to fulfill the demand. However, deciding which machinery would best meet your demands may be challenging because each one has its own set of advantages. This is where this blog can be of use. The top 10 types of lifting machinery used in construction are listed below, sorted by quality, reputation, dependability, and other factors.
All-terrain cranes are designed to handle a wide range of terrain conditions which makes them the best choice for off-road or harsh terrain applications. This sort of mobile crane may simply be moved to any construction area since it performs well on both smooth and rough terrain. All-terrain cranes blend the mobility of truck-mounted cranes with the agility of rough terrain cranes, making them suitable for building locations with no access to the road. Because of its hydraulically driven telescopic boom as well as the four-wheel drive system, the mobile crane may be utilized in heavy hauling and lifting tasks.
The Best All Terrain Crane Manufacturers:
The Best All Terrain Crane Models:
Rough terrain cranes can be used for a variety of off-road applications and harsh terrain situations. The ability of a rough terrain crane to move through and over difficult terrain and obstacles whilst carrying a load is its major advantage. Rough terrain cranes can work in confined lifting areas and navigate into them. They can work on job sites with debris and uneven surfaces, as well as traverse unimproved work areas. They also feature a single cab where the crane operator drives and operates.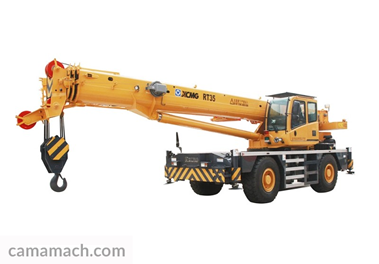 The Best Rough Terrain Crane Manufacturers:
The Best Rough Terrain Crane Models:
In the construction sector, tower cranes are typically utilized for lifting operations. At any large building site, tower cranes are a regular sight. They may soar hundreds of feet up in the air and extend out almost as far. The tower crane is used to hoist steel, concrete, heavy tools, and a range of other building materials for construction.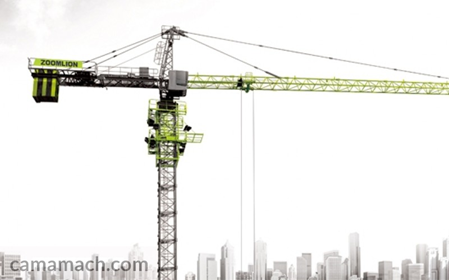 The Best Tower Crane Manufacturers:
The Best Tower Crane Models:
Crawler cranes are often used in a wide range of lifting activities due to their ability to raise huge weights, their ability to traverse across difficult and unstable terrain and their general sturdiness. Crawler cranes are useful in a variety of situations where other cranes are ineffective. They're frequently utilized for building in difficult-to-reach places, new installations, and jobs in rough weather conditions.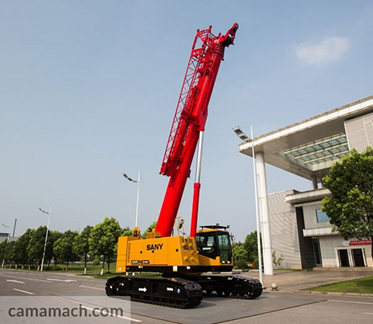 The Best Crawler Crane Manufacturers:
The Best Crawler Crane Models:
A mobile crane truck is a crane that is mounted on a large, modified truck chassis which can lift, lower, or transport loads both vertically and horizontally. They can only give dependable stability on firm, level ground, and using the crane on unstable or soft ground can be risky. The most significant benefit of a truck crane is their ease of transportation to the job site, because they can drive on roads with no need for special transportation equipment, and they avoid the hassle of setup or assembly that comes with stationary cranes.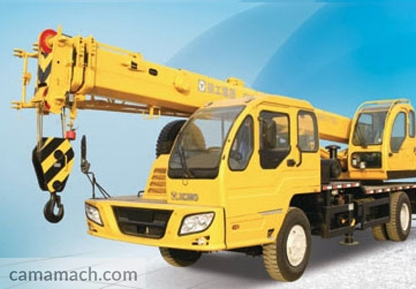 The Best Truck Crane Manufacturers:
The Best Truck Crane Models:
Excavators are earthmoving machines with buckets, arms, rotating cabs, and moveable tracks. These components give this heavy lifting equipment more digging strength and mobility, enabling it to do anything from digging trenches to hauling garbage and delving mines. Their adaptability and efficacy make them indispensable on construction sites in a wide range of sectors, including construction, mining, forestry, and more.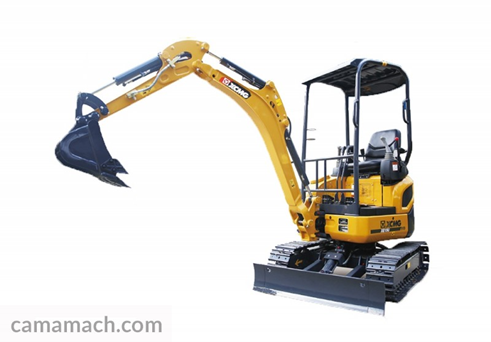 The Best Excavator Manufacturers:
The Best Excavator Models
A forklift is a compact industrial vehicle with a power-operated forked structure connected to the front that can be elevated and descended to lift or move items. Forklifts are used in a variety of environments, such as factories and big warehouses. These machines are ideal for loading or unloading bundles, as well as lifting and carrying products from delivery vehicles.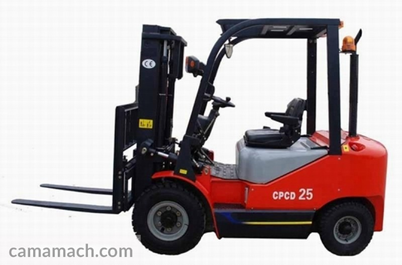 The Best Forklift Manufacturers
The Best Forklift Models
A telehandler also known telescopic handler, is a highly flexible lifting equipment that is most commonly employed in the construction sector. They have telescoping arms that can hoist weights and extend and retract to alter the machine's maximum reach and lifting height. Modern telescopic handlers include a variety of features that increase their productivity in a variety of tasks. The majority have a telescoping boom that may handle a range of lifting attachments and equipment depending on the operation. They also include characteristics that allow them to be used in a variety of terrains and conditions.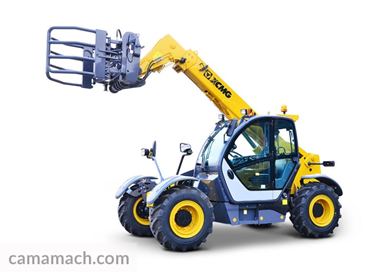 The Best Telescopic Handler Manufacturers
The Best Telescopic Handler Models
9. Scissor Lifts
A scissor lift refers to a motorized vehicle that that uses a platform to transfer people and cargo to higher elevations. Scissor lifts are distinguished visually from other machinery used to operate at greater heights by their crisscrossing metal supports that lengthen as the platform is lifted. A scissor lift helps people do precise operations at high heights, from close examinations to cable wiring, by providing a secure, stable containment and a rising platform.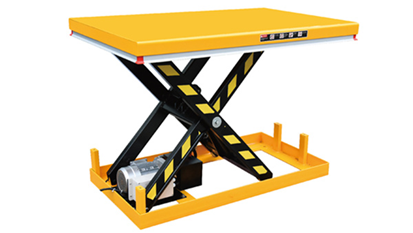 The Best Scissor Lift Manufacturers
10. Construction Hoists
A hoist is a device that lifts or lowers a weight using a rope or chain wrapped around a lift-wheel or drum. Hoists are used to move items and/or persons vertically on construction sites. Diesel engines or electric motors, which revolve a drum around which a wire rope is coiled, are the most popular power sources for construction hoists.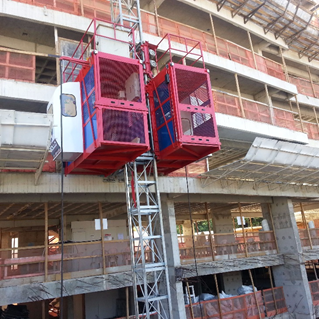 Best Construction Hoist Manufacturers
Choosing the Right Lifting Machinery for your Construction Projects
While all of the lifting machinery on this list are outstanding, they are each ideal for various areas and situations. Rough terrain cranes, for example, may be a good choice if you are working on an off-road site. Tower cranes, on the other hand, could be the ideal option if you need to lift material for building construction. When deciding on the best lifting machinery to work with, location and accessibility are also essential considerations, as are numerous logistical issues. We at Camamach can assist you in this aspect. We can help you decide which lifting machinery is ideal for your project and handle all of the time-consuming parts of the purchasing procedure. We have a global reach and provide outstanding customer service. You may contact us for a FREE quotation by emailing [email protected] or sending a message to +86-131-2037-9271 on WhatsApp if you have any queries.