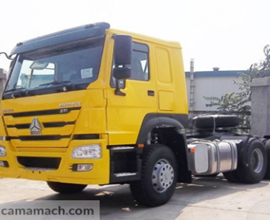 Introduction – Industrial Machinery and Equipment
Camamach is a globally recognized supplier of all sorts of industrial machinery and equipment. We have fulfilled with great success orders from clients all over the world. Recently we supplied truck heads to a Nigerian logistics company. We understand that importing niche and quality equipment like truck heads is a long and tedious process. It was therefore a huge relief for the Nigerian logistics company when we told them that Camamach would handle the entire process.
Determining What Kind of Heavy-Duty Truck Head Our Client Needs
Our client was a Nigerian logistics company.  They needed reliable heavy-duty truck heads that would fit well into their trailers, containers, and tankers and haul them through different road conditions.
The client got in touch with us at Camamach to help them out with their order of truck heads.
At Camamach we have a variety of truck heads for sale, so the first step was to conduct adept research to find out what truck head would best suit our client's requirements.
We did our research and found the best deals on the make and model of the specific truck head. We based our decision on terms of value for money and the quality of the product.
Finding the Right Heavy-Duty Truck Head
Camamach began by looking for an ideal truck that would best fit our client's requirements.
We finally settled on a 6×4 375HP HOWO Sinotruck truck head. It was brand new and within the budget making it very ideal for our client.
The 6 × 4 375HP HOWO Sinotruck truck head was especially a good fit because of its performance capabilities and reliability.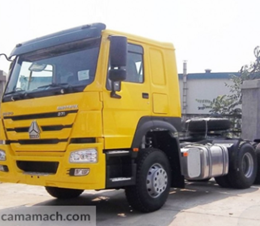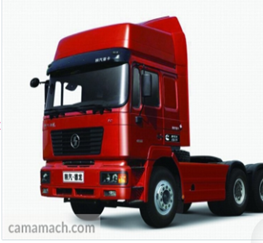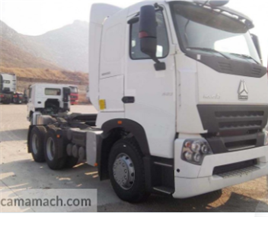 Identifying Suitable Chinese Truck Head Manufacturers
After we received the client's order, the first step we took was to look for suitable Chinese truck head manufacturers.
During the process, we managed to come up with a list of several Chinese truck manufacturers.
Of the several shortlisted Camamach suppliers, we decided on Sinotruck because it was a perfect fit for the client's requirements. It also performed well based on the quality-price ratio of the specific truck head.

Achieved Cost Savings to Provide an Affordable and Reliable Truck Head from Sinotruck
We then sent the details of our findings to our client. This was just to notify them that we had located a 6×4 375HP HOWO Sinotruck truck head.
After the client approved the order, we went ahead and completed the order process for a 6×4 375HP HOWO Sinotruck truck head.
This enabled us to fulfill the client's order before the agreed time was due while also managing to achieve a 10% cost-saving to the client.
In today's market finding the right equipment and machinery for your company is a challenging task as there is a wide range of products to choose from. Factors like quality, cost, and performance only make it more challenging. Fortunately for this Nigerian logistics company, the team at Camamach is experienced in this industry and is determined to help you get through the process. The process is very simple. All you need to do is:
Send us your requirements/specifications.
Include the quantity.
Include port of destination.
That's it!
Wondering Where to Heavy-Duty Truck Heads for Sale?
Contact Camamach if you are looking for truck heads or if you need a reliable partner who will provide you with affordable and quality equipment. Let us know your company's specific needs just like the Nigerian Company above. They needed a heavy-duty truck head that would be able to haul their cargo for long distances reliably due to the different road conditions. Remember, at Camamach we strive to fulfill your request and complete the entire process for you efficiently while saving costs!