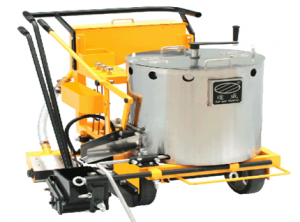 New construction equipment and used construction equipment have a similar general function – they are both used to handle small and large construction projects. Still, they have differences in the operation of advanced projects, making each machine unique towards its specific job. Choosing the right construction equipment is essential for any project, which is why we will explain and compare the difference between a piece of new construction equipment versus used construction equipment.
New Construction Equipment
New construction equipment is heavy construction machines bought from the manufacturers and is built for massive operation on a construction site. They have a warrant, are advanced in technology, and are trouble-free.
Used Construction equipment
Used construction equipment is a heavy construction machine similar to new construction but has a few differing characteristics. Used construction equipment have low upfront costs, do not depreciate, and hold their value.
Difference
1. Availability
New construction equipment is always advertised before the company gets them. Hence, purchasing them does not mean you will get them in time. In contrast, used equipment is always available. Sellers advertise used machines when they already have them.
2. Technology
There is advanced development in engineering and construction designs. You will get the latest technology when you purchase new construction equipment rather than used equipment. The new equipment has advanced features that make it safe and comfortable.
3. Efficiency
New construction equipment is more efficient because they do not need frequent repairs, unlike the used construction machines that fail frequently. The new equipment also has warrant coverage which will cover any damages.
Overview
Although both new and used construction equipment is similar in their functionality, they have different characteristics that make both machines ideal in different specific construction operation scenarios.
New construction equipment
Purchasing new construction equipment enables you to select what you need. The new machines are designed to handle advanced projects that used machines cannot. It provides a broader selection of equipment ranging from small to massive machines.
It has tax advantages because purchasing a new machine is a capital asset investment. Once you buy the equipment, your company owns it as an asset eligible for tax privileges.
It is advanced to the latest technology and leads to timely completion of the projects. Advanced machines smoothen and fasten the work. It also increases the brand value of the business.
Saving costs and profitability. The advanced new equipment increases productivity and reliability, resulting in more profits. There is a minimal maintenance cost for new equipment.
New construction equipment is warranty covered. You will be safe.
Used construction equipment
Purchasing used equipment is at a lower cost. You can save a lot by buying quality used machines.
The depreciation value of used construction equipment is little or none. You can avoid initial depreciation on equipment.
Used equipment holds its value for a longer time as long as they are well maintained.
The equipment is readily available. You can get your item once you purchase, unlike new construction equipment, which they advertise what does not exist.
New Construction Equipment vs. Used Construction Equipment – which Construction Machine is better for your Project?
It is essential to consider your project's scope and details when choosing the right construction equipment for your construction tasks. Both new construction equipment and used construction equipment are useful in small and large construction projects, but one can be more practical than the other, depending on the specifics of your projects.
New construction equipment would be most ideal for construction projects that require the latest technology. Whereas used construction equipment would be most suitable for construction projects that don't need the latest technology. Its ability to hold its value makes it suitable, and you can use them for a long time.
Wondering Where to Find New or Used construction Equipment for Sale?
Whether you are interested in new construction equipment, used construction equipment, or are still unsure which machine is more suitable for you, feel free to ask an expert at Camamach! We have years of experience in the heavy construction machinery industry and are happy to help others find the best construction equipment based on their specific needs. Contact us, and we can make professional recommendations based on your site plans and requirements.