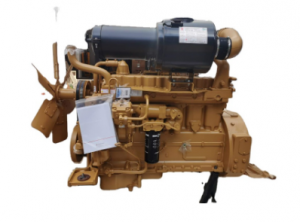 Shangchai and Yuchai engine manufacturers have a similar general function – they are companies manufacturing engines, engine parts, and generator sets. Still, they have different engines and engine parts, making each company unique towards its specific job. Choosing the right construction equipment is essential for any project, which is why we will explain and compare the difference between Shangchai versus Yuchai engine manufacturers.
Shangchai engine manufacturer is an enterprise built to engage research and development and manufacture engines, engine parts, and generator sets. They have advanced engine application technology and makes engines according to SAIC MOTOR manufacturing standards.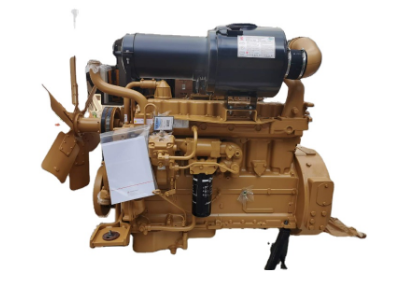 Yuchai engine manufacturers
Yuchai engine manufacturer is a heavy construction machine manufacturer similar to Shangchai engine manufacturer but has a few differing characteristics. Yuchai engines have a compact structure that makes it easy to install and maintain.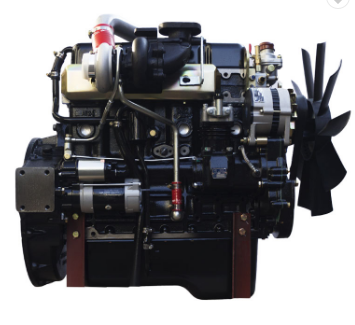 Differences
1.      Reliability
Shangchai engines are reliable as they are made with developed technology. Their engines are easy to maintain and have minimal maintenance costs, and they work for longer hours. On the other hand, Yuchai engines work for less hours. Shangchai engine production is based on customer requirements.
2.      Environmental adaptability
The working temperatures of the Shangchai engine vary depending on the air that heats the aid. The ability to cool and heat makes it environmentally friendly. Yuchai engines have a control system that maintains their temperatures and limits their working power.
3.      Flexibility
Shanghai engines have advanced technology that make them flexible in handling large projects. Their fuel system is electronically equipped to control high pressure. The company also manufactures vital spare parts that ensure complete productivity for customers.
Overview
Although both Shangchai and Yuchai engine manufacturers are similar in their functionality, they have different characteristics that make both manufacturers ideal in different specific construction operation scenarios.
It has advanced technology and manufactures engines providing 190 bar explosion pressure. It has four valves per cylinder and an overhead camshaft.
The company produces quality engines and are consistent because they use the MAG production line and MES control system.
The enterprise manufactures reliable and durable engines working over 15,000 hours.
Shangchai engine manufacturer makes engines that can operate at ambient temperatures of 400. The temperatures go as low as 150C when there is no air intake heating, increasing its environmental adaptability.
The fractured connecting rod, valve adjustment clearance, and multiple oil filtration make engine maintenance easy.
Yuchai engine manufacturer
Yuchai enterprise manufactures light, small and easy to install and maintain engines. The injection using camshaft for treating make them compact.
The machines are best in loading because they implement better engine transient speed and loading ability using advanced technology.
The enterprise uses efficient and energy-saving technology, which enables high and low water-cooling technology. The technique improves its ability to conserve energy and protect the environment.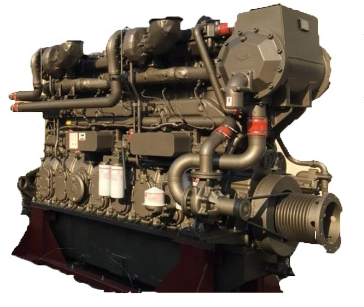 Shangchai vs. Yuchai Engine Manufacturers – which Engine Manufacturer is better for your Project?
It is essential to consider your project's scope and details when choosing the right construction equipment for your construction tasks. Both Shangchai and Yuchai engine manufacturers make and sell engines, but their engines' functionality can differ, depending on the specifics of your projects.
Shangchai engine manufacturer would be ideal for manufacturing powerful diesel engines for construction due to their adaptability, durability and reliability. At the same time, Yuchai engine manufacturers would be most suitable for marine diesel engines and generator sets due to their ability to manufacture energy-conserving machines.
Wondering Where to Find Shangchai or Yuchai engines for Sale?
Whether you are interested in a Shangchai or a Yuchai engine or are still unsure which machine is more suitable for you, feel free to ask an expert at Camamach! We have years of experience in the heavy construction machinery industry and are happy to help others find the best construction equipment based on their specific needs. Contact us, and we can make professional recommendations based on your site plans and requirements.
---