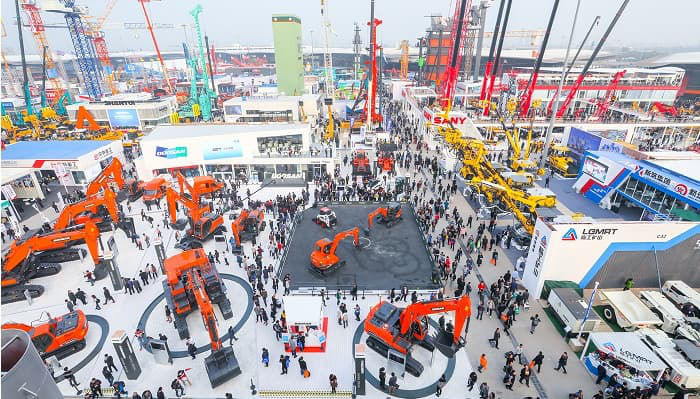 What Is the Bauma Fair and Bauma China?
Camamach received the opportunity to attend the Bauma China Trade Fair! Bauma China is an international trade fair for construction machinery, building material machines, mining machines, and construction vehicles. Companies and industry professionals from around the globe attend Bauma China to learn about all things construction and construction machines. Bauma China is the largest and leading trade fair for everything that deals with construction machinery, building material machinery, mining and construction vehicles in China and all of Asia.
Camamach and Bauma China
Camamach was in attendance with almost 3,000 other visitors from 34 different countries and regions. Camamach was able to witness and discuss the newest innovations and technologies in the construction and machinery industries from around the globe. Camamach was able to demonstrate and express everything that we can do for companies and individuals around the globe.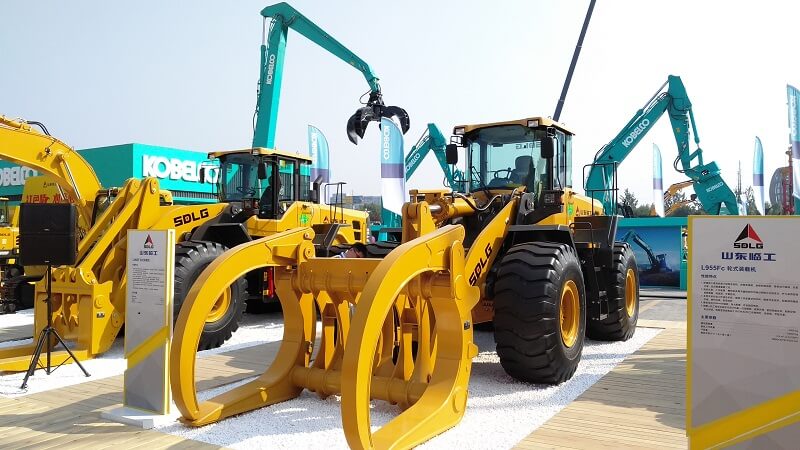 This is the SDLG L955F Wheel Loader. This wheel loader from SDLG is a new heavy-duty typed loader with 3200 mm long wheel base. Adopted with a new outlook and China III Emission standard engine, high reliability, powerful breakout force and improved tilting load to make it strong in stability while traveling.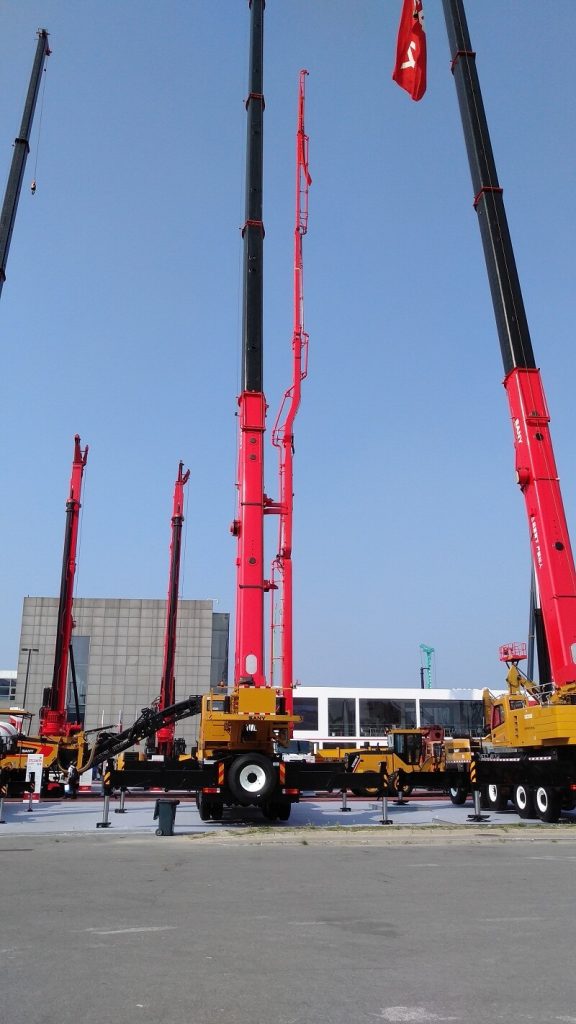 These are SANY SCA2600A crawler cranes. Built for durability on the job site, SANY's SCA2600A crawler crane provides a lifting capacity of 286 tons at 16.4 feet.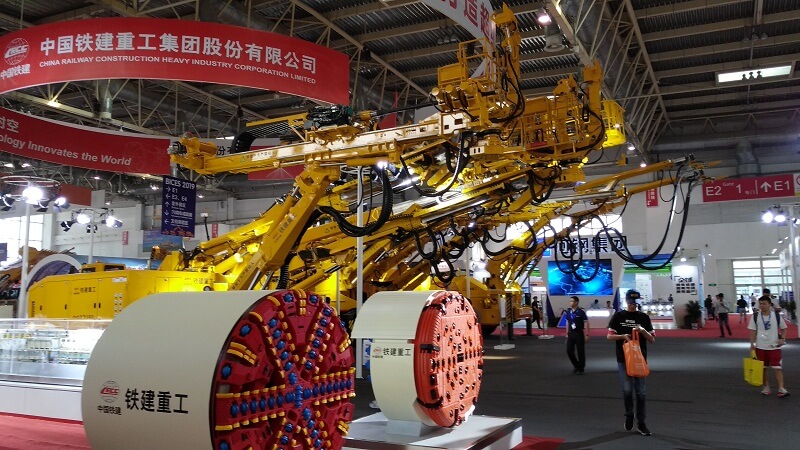 These are tunnel boring machines and equipment. They are machines used to excavate tunnels and can also be used for microtunneling. Tunnel boring machines can power through anything from sturdy rock to soft sand.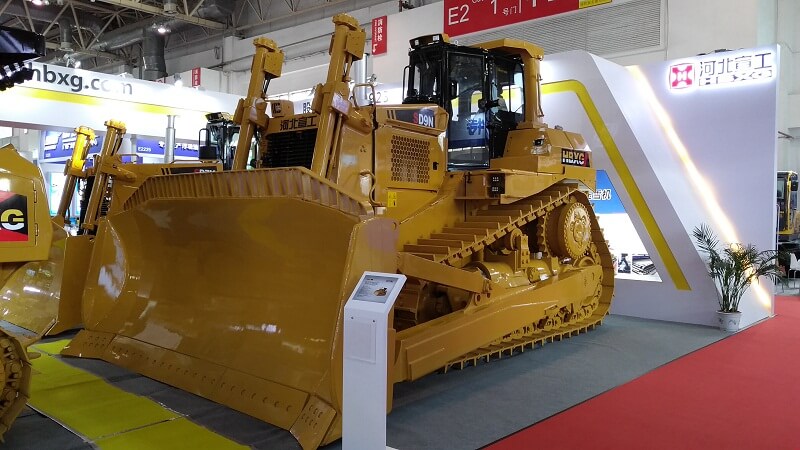 This is an HBXG SD9N Bulldozer. This is a Crawler bulldozer with elastic suspension, hydromechanical transmission, high drive, and full hydraulic control. The elevated sprocket wheels and elastic suspension improve work efficiency and transmission system life.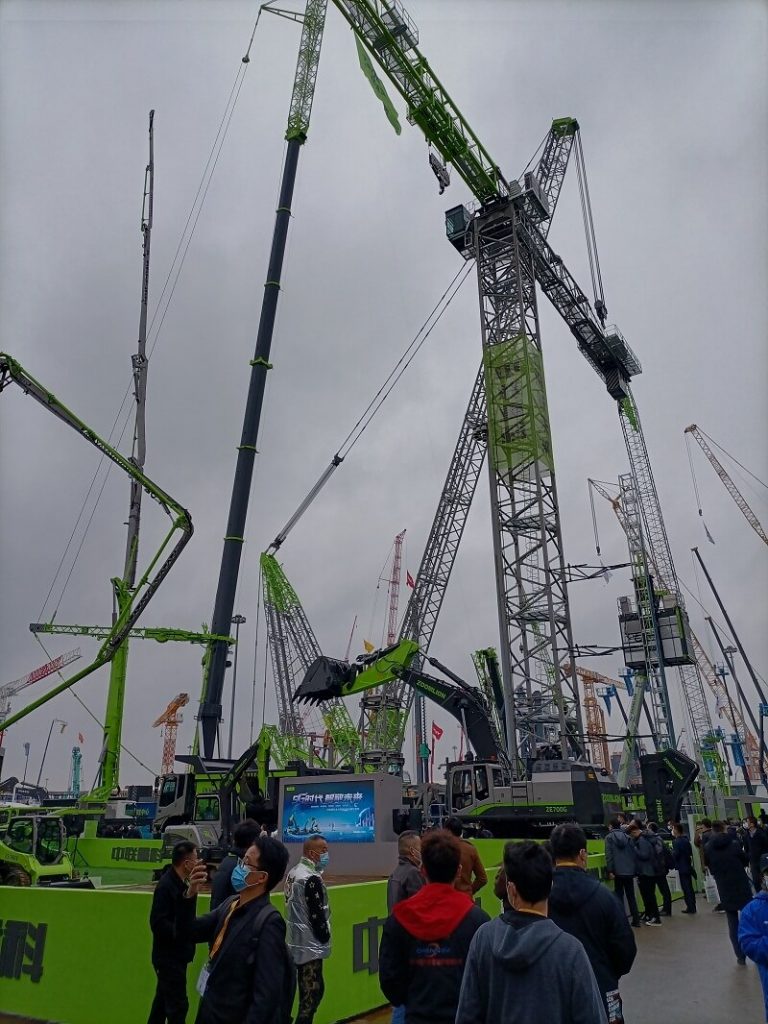 This is the Zoomlion product section with their tower cranes. Zoomlion cranes feature high working speed and excellent speed regulation performance. Zoomlion cranes are adopted for the trolleying mechanism and slewing mechanism, thus ensuring more stable and reliable operation.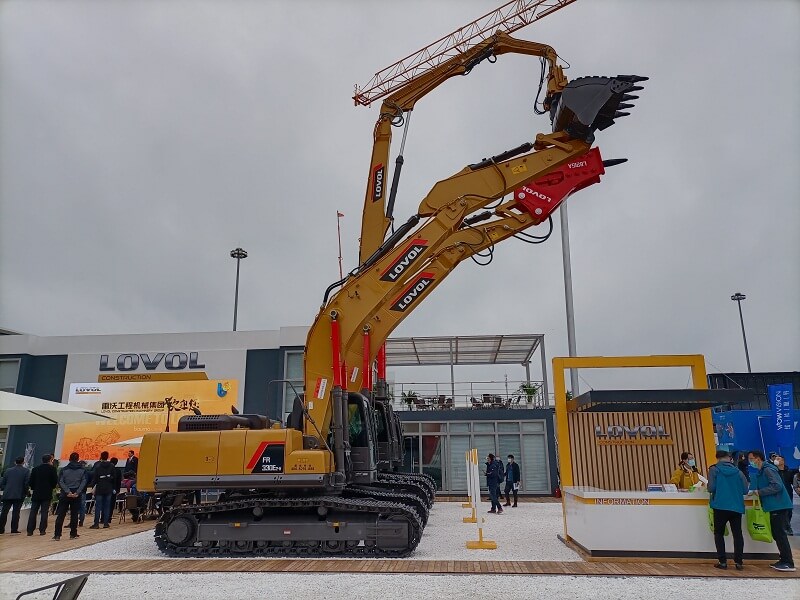 This is the Lovol 33 ton excavator. With Lovol's unique EDS control technology that adopts threshold power limit control, the engine and hydraulic system can match perfectly, the engine output can be utilized most efficiently and the operation efficiency is improved.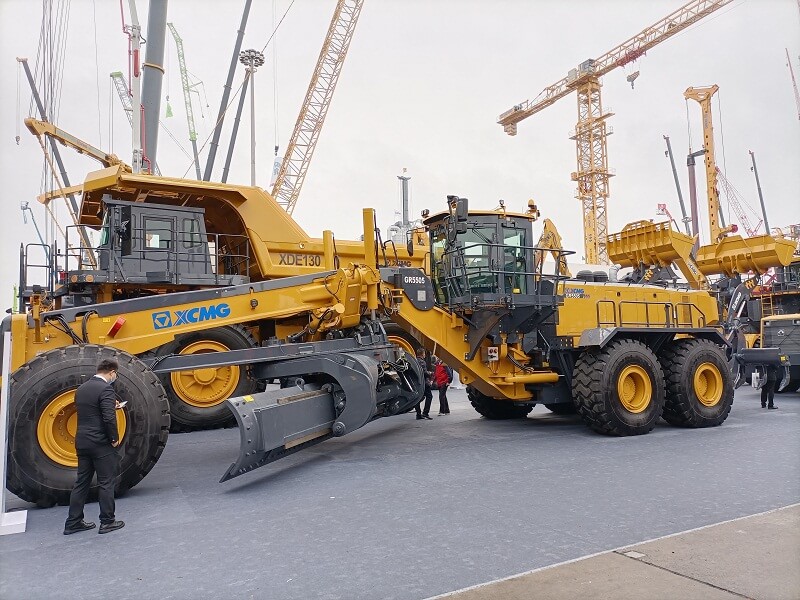 These are the XCMG XDE130 Electric Drive Dump Trucks and motor grader. It carries an imported genuine electronic control diesel engine, single-stage turbo charging, which is fuel economic and powerful; engine monitoring system can continuously detect cylinders working conditions, which can help prolong engine service life and reduce cost of use.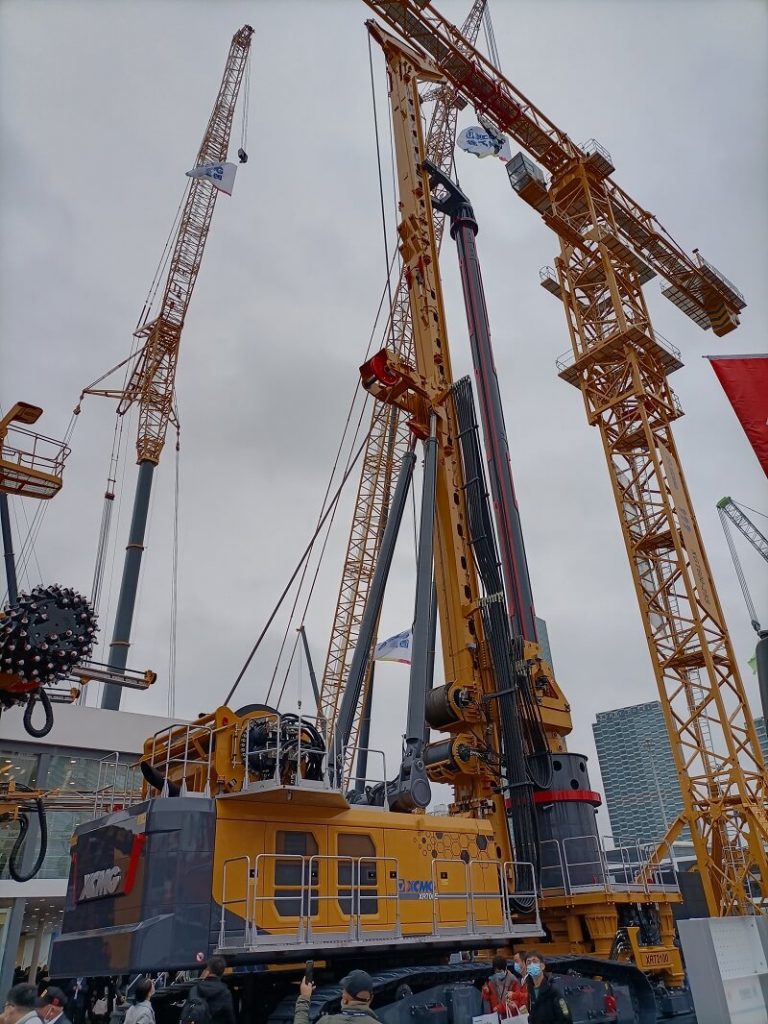 These are XCMG rotary drilling rigs. Drilling rigs can sample subsurface mineral deposits, test rock, soil and groundwater physical properties, and also can be used to install sub-surface fabrications, such as underground utilities, instrumentation, tunnels or wells.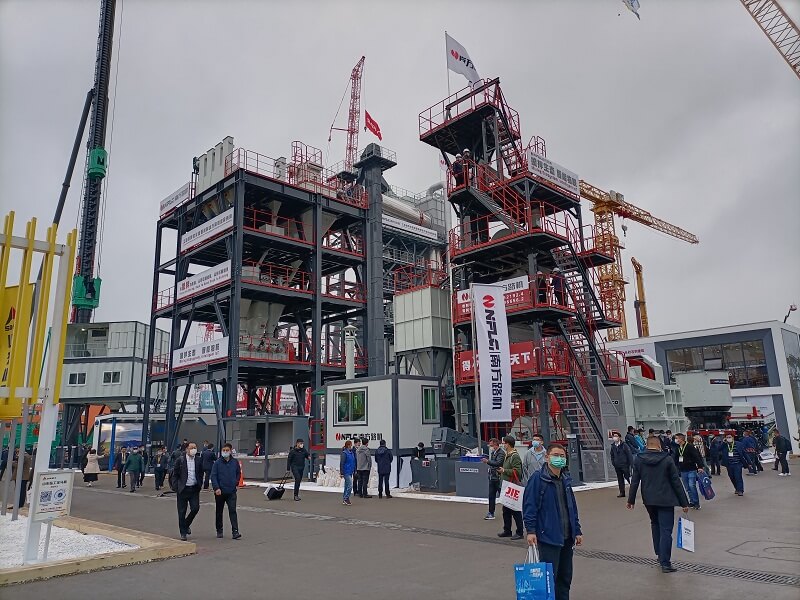 This is an NFLG asphalt mixing plant. NFLG has developed a number of series asphalt mixing equipments, widely used in various grade highways and airports, dams and other places, with its high-quality, quality service, by the majority of clients.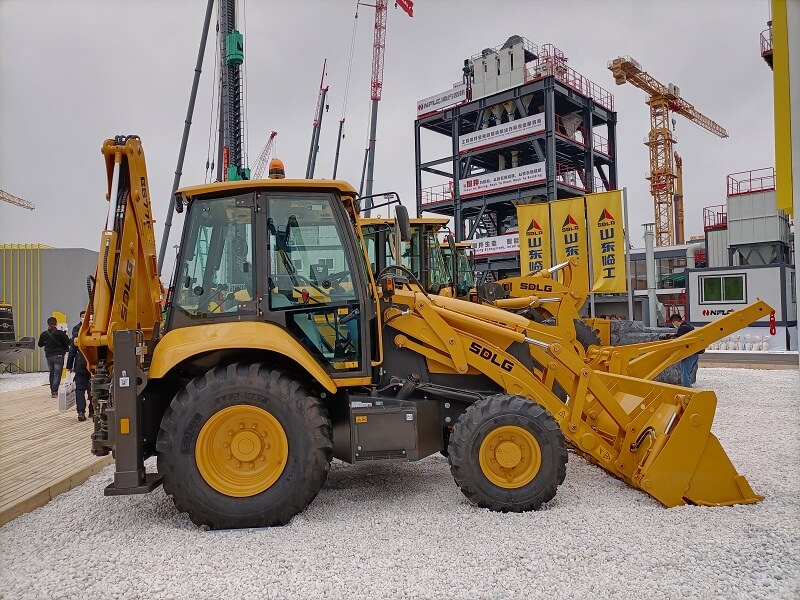 This is the SDLG B877F Backhoe Loader. This is an efficient and versatile machine, whether you are operating as a wheeled loader or an excavator, the SDLG B877F backhoe loader has the power and maneuverability to handle most jobs.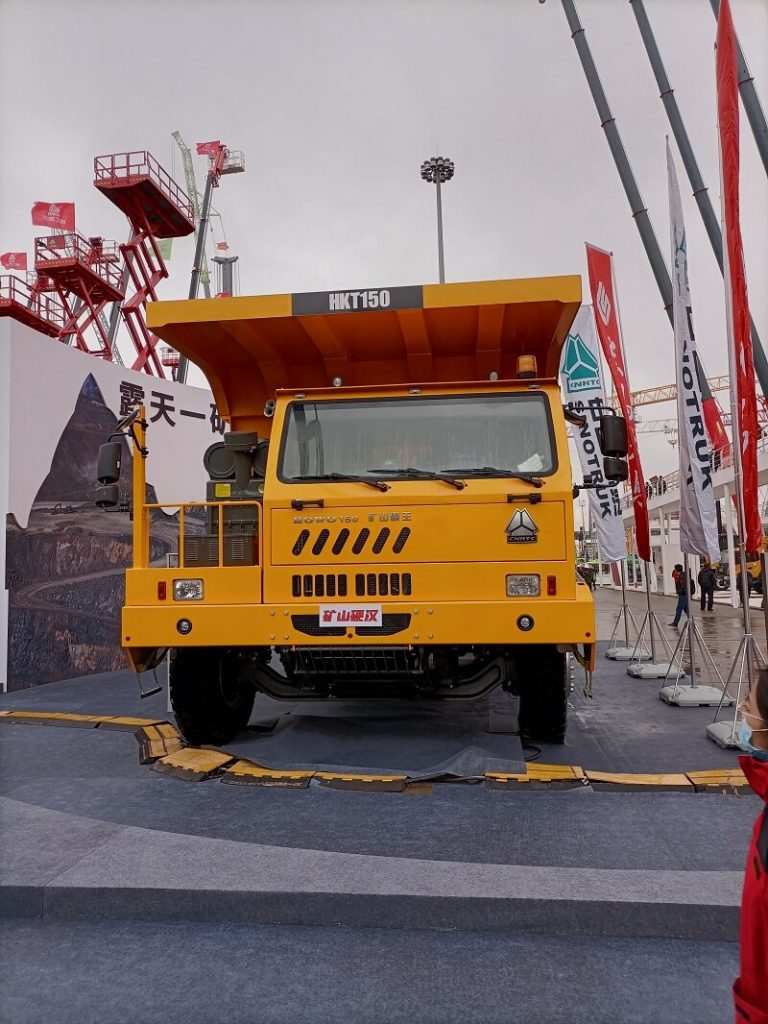 This is the Sinotruk HKT150 Dump Trucks. Sinotruk is a leading manufacturer in China for heavy duty trucks. Their trucks form the chassis for many Chinese made specialist vehicles and cranes.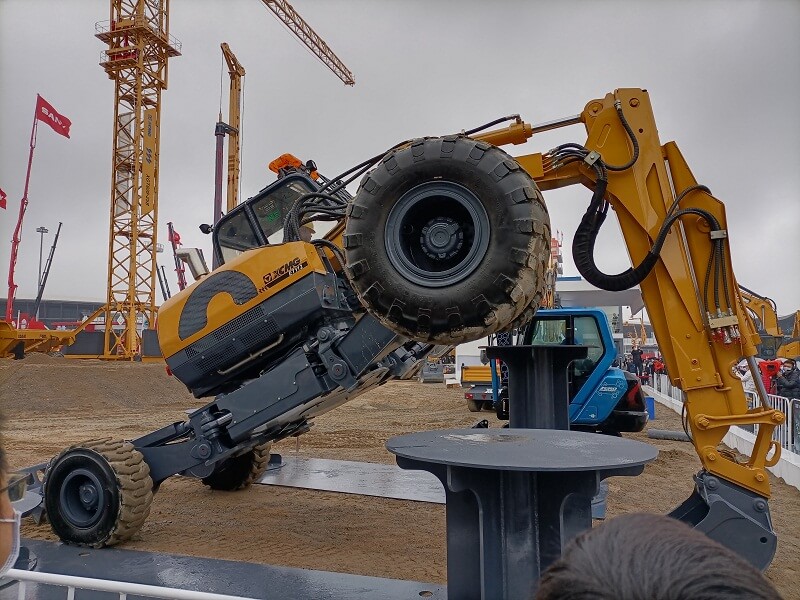 This is the XCMG ET112 walking or spider excavator. It can go to the places where other mechanical equipment such as gully, swamp, plateau, high and cold cannot go. It can carry out excavation, lifting, crushing, drilling, pile planting and other engineering operations.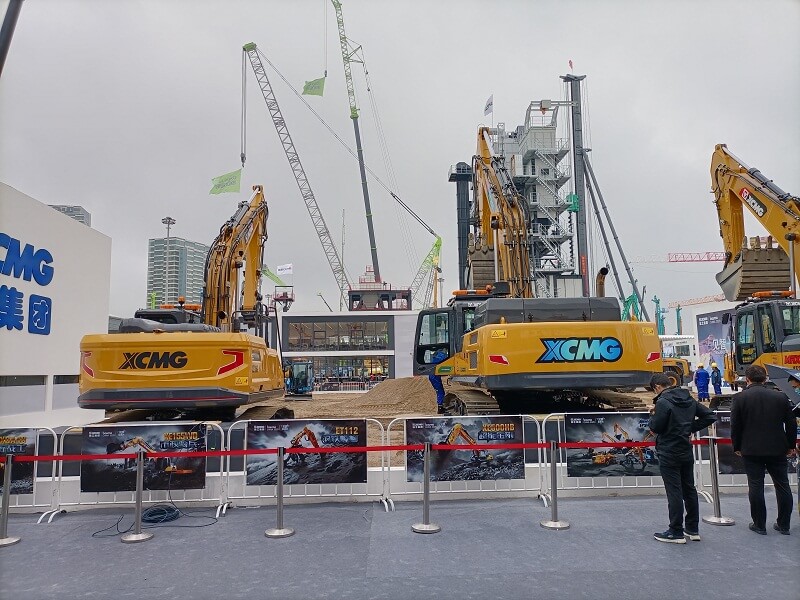 These are XCMG excavators. XCMG excavators offer powerful capabilities that can meet high work demands. Many excavators come with engines that meet international environmental requirements.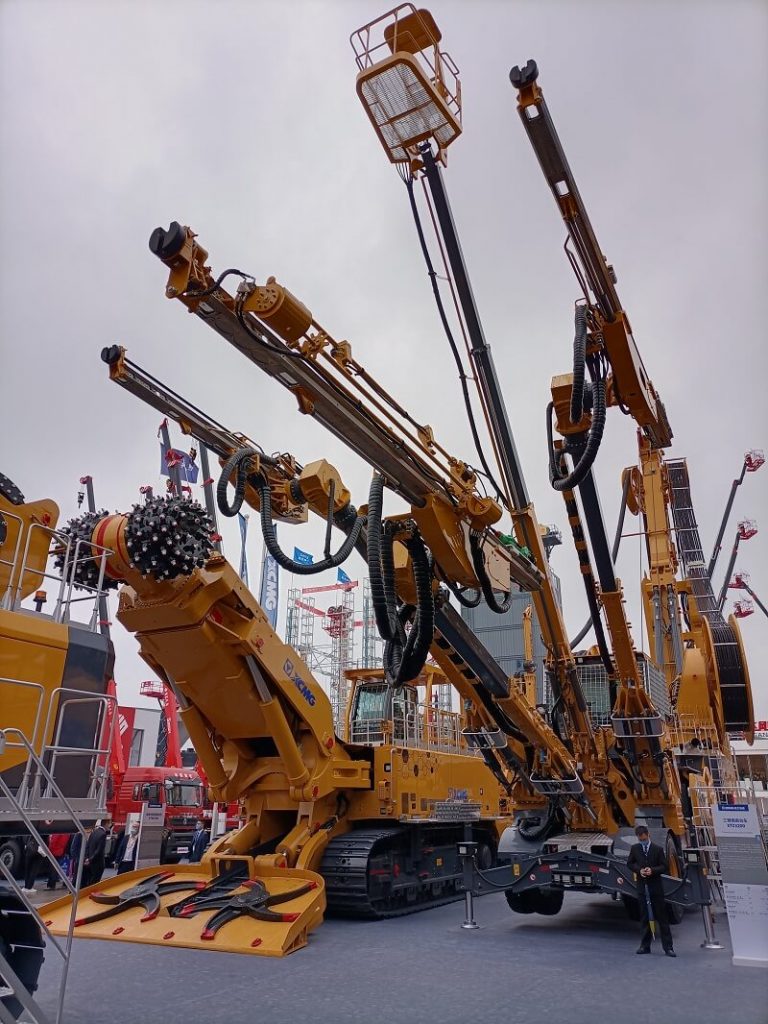 These are various forms of XCMG tunneling machinery. Like tunnel boring machines, they are used to dig through anything from hard rock to sand to create underground tunnels.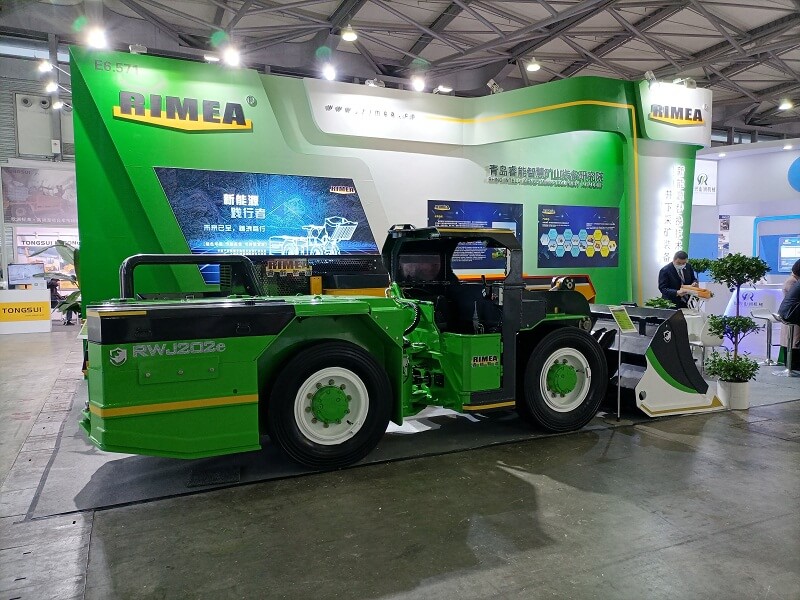 This is the Rimea RWJ202e Battery Powered Underground Loader. The RWJ202e is a zero-emission battery powered loader designed to be the cleanest, most durable, most compact 2 ton mini-loader. The machine is still under development and testing but expect it to challenge low cost underground loaders in the coming years.
Camamach's Value at Bauma and for You
Camamach is able to add a lot of value for those in need of heavy equipment and machinery including:
Supplier Selection: How do you know what equipment is right for you and your budget? Camamach will do the due diligence to find the exact equipment you need at the right price.
Product Selection: Our engineering team will work with you and discuss which product is necessary for your project and tasks. We will do the research and control the risk by finding the right supplier, making sure the equipment is working for you and perform aftersales checks.
Quality Control: We will perform in-house and 3rd party inspections using inspection agencies from around the world to make sure you are getting quality equipment.
Product and Supplier Development: We work to fully understand your needs and work with the suppliers to customize equipment for you.
Localization: We work with the manufacturers to meet all the requirements for you own country.
Logistics: We will figure out how to get the machine from the factory in China to your country. We organize how the equipment will be shipped and how to send products in bulk.
Customized Tracking: We offer customized tracking so that you can follow your purchase all the way to your location.
Engineering Support: We have our engineering staff ready to help you with anything you might come across.
Spare Parts Selection: We also know our work does not stop when you purchase your equipment, so we offer spare parts support including aftersales parts. We are always looking for long term cooperation between ourselves and you.
We have taken what we have learned from different companies and individuals and will use the great ideas and advice in furthering our company so that we may better serve you. Please contact us for a FREE quotation today via email [email protected] or send a message on WhatsApp for a fast response +86-131-2037-9271. We supply premium construction and heavy equipment, all at competitive and affordable prices. We also export worldwide!