What is a Bitumen Sprayer?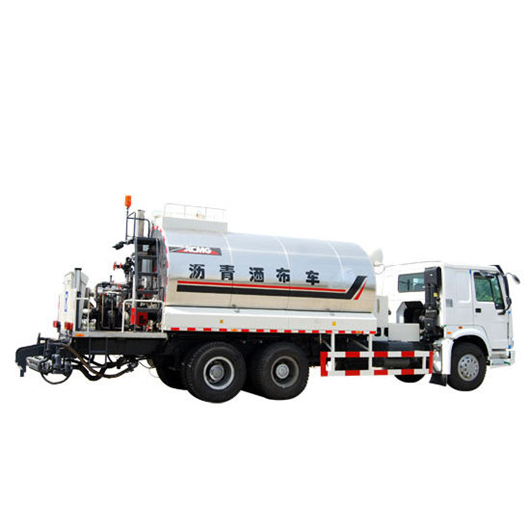 Bitumen sprayer is a kind of construction machinery, widely used for spraying bitumen on the road surface. But what is bitumen? It is a material produced through the distillation of crude oil, effectively used for roofing, road construction, and waterproofing. 
Bitumen Sprayer is designed in such a way that it allows you to have complete control over the spray of bitumen before the laying down of hot mix asphalt happens. To be precise, this equipment is an important contributor to road construction.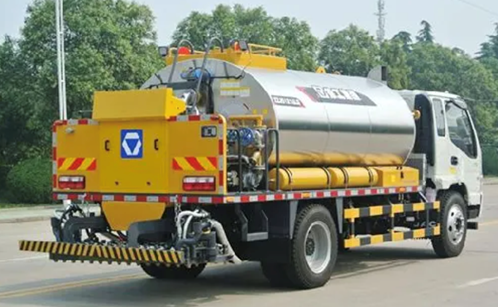 What are the features of Bitumen Sprayer?
We have a product named 'Hydraulic 25-ton Rubber Bitumen Sprayer' having amazing features to use for your upcoming projects. Basically, when it comes to owning a Bitumen Sprayer, we should consider its model, dimensions, tank capacity, and many other factors.
1.    Hydraulic Pump
In the Hydraulic 25-ton rubber Bitumen Sprayer, its engine model pattern has inline 6 cylinders with 4 strokes supercharge, just like the way you need for your business. With exceptional powerful tires type - 12.00-20, with a drive system powered by hydraulics.
2.    Vehicle Pattern
The most crucial feature you should look carefully at is the Vehicle Pattern. This Hydraulic Sprayer has a Flathead 6x4 rear-drive exactly what you dream of for your task. With a top speed of 90 Km/h, It's simply best for your industry. 
What are the uses of Bitumen Sprayer?
There are multiple uses of Bitumen Sprayer:
It has two different sets of operating systems. For example, one of the systems is for the driving cabin the other one is for the rear operating platform, which takes care of the reliability of the work.
This machine is known for its engine which has a significant heat supply oil system. Most importantly, this bitumen sprayer helps the asphalt to migrate through the spraying nozzle so that spraying quality will grow perfectly.
Where to buy Bitumen Sprayer?
You may be able to find a similar type of bitumen sprayer in your nearest location. But if you want to buy a quality, competitively priced Bitumen sprayer such as 'Hydraulic 25-ton rubber bitumen sprayer', It's better for you to import directly from the manufacture, that's fruitful as they can issue certifications & provide cost-saving which is way better than buying locally or your close-by distributors.
If you require bulk quantities of such equipment, you can contact us on this email [email protected],  so we can register your order as per your requirements.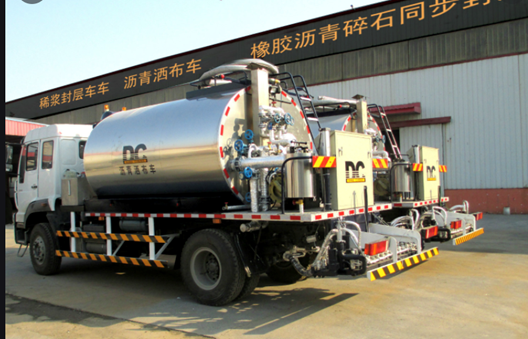 Which Countries manufacture Bitumen Sprayer?
The main producer of Hydraulic 25-ton rubber bitumen sprayer is China, it is the leading country in Asia. Other Nations are India, Japan have also started delivering similar kind of Bitumen Sprayer to and within their country.
The consumption of this Bitumen Sprayer has grown massively in developing countries. Since the equipment is reliable, powerful & superior in performance.
What is the Pricing?
This has a massive demand in the current market due to its great performance. The Price of 'Hydraulic 25-ton Rubber Bitumen Sprayer' is $125,950.00 and its availability is 'In stock'. Click the ink and check more detailed information on our website.
How to Buy A bitumen sprayer?
Camamach is the best company to buy Bitumen Sprayer. There are other samples available and you can check them out here. All these equipment available for sale are of premium quality, on top of that it is available at competitive and affordable prices.
We export worldwide, so you wish to connect with us for a FREE quotation via email, drop your message at [email protected] or Whatsapp us on +86-131-2037-9271
Here at camamach, we have many other types of road construction machinery for sales such as: