A truck crane, also known as a mobile crane, is a piece of heavy construction equipment mounted on a truck or any other carrier, and a cable controls it. It is ideal for lifting, lowering, or moving construction materials. Truck cranes are helpful in many industries and worksites, including:
Road construction industry
Building construction
Transport industry
Landscaping industry
Truck cranes are a prevalent piece of machinery on most construction sites. The typical truck crane price ranges from $10,000 to $125,800.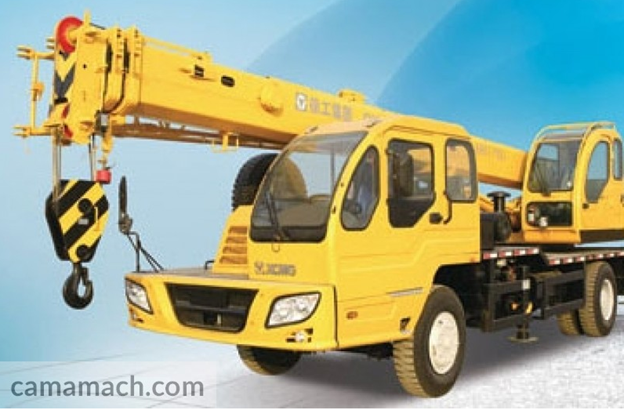 What are the XCMG Truck Crane QY30K5C Special Features?
1. Operator's cab
XCMG's truck crane QY30K5C has a unique operator's cab, fully enclosed and tiltable. Besides, it has a full-view front window to allow the driver to see clearly. The windows in the cab have safety glasses and are sun shielded for comfort. The cab also features a new ergonomic seat design consisting of armrests and backrest adjustment. Finally, it has an air conditioner and a heating system.
2. Brakes
This truck crane has three brakes for proper functionality- service brake, parking brake, and auxiliary brake. The service brake is a double-circuit air pressure brake and acts on all the wheels, while the parking brake is a spring energy brake that acts on the 2-3 axles. Finally, the auxiliary brake is an engine exhaust brake that works with the truck crane's engine.
3. Outrigger
Truck crane QY30K5C from XCMG has four outriggers to keep it stable when lifting loads on the worksite. The outriggers form an H-shape, and the hydraulic control makes them function. This feature helps the truck crane not overturn or lean when lowering the construction materials due to the solid and stable base.
4. Frame
The frame of XCMG'S truck crane QY30K5C is solid and durable. It is made of imported high-strength steel to avoid breakage even in rocky worksites. Besides, it has an optimal load-bearing structure design and an anti-torsion box structure.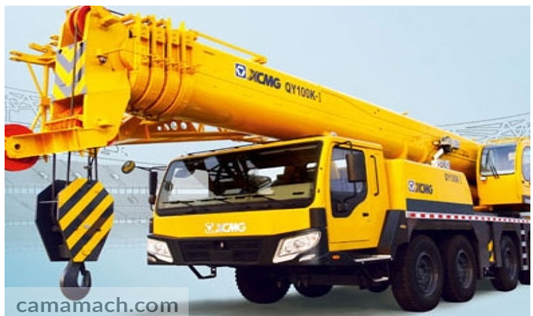 Why Buy an XCMG Truck Crane QY30K5C, and which Construction Projects are they for?
The XCMG truck crane QY30K5C is new and improved with many new additional special features to make work at the construction site easier. The XCMG truck crane QY30K5C is particularly useful in various construction tasks and activities, including:
Lifting and lowering construction materials
Moving construction materials
The XCMG truck crane QY30K5C is customizable and can be fitted with other attachments based on the specifics of the construction project. This truck crane can be used both for commercial and private construction projects. However, it would be suitable for more extensive projects due to the heavy-duty characteristics of this specific model. XCMG can also customize the truck crane QY30K5C to suit your specific needs; just let Camamach know what you intend to use this machine for!
Where to Find an XCMG Truck Crane QY30K5C for Sale?
Ordering the truck crane QY30K5C from XCMG directly has become more accessible over the years. However, it can still be a slow and time-consuming process, especially when buying small quantities of equipment. You might also face difficulties such as language barriers and non-ideal prices. Therefore, Camamach may be a better choice for you. At Camamach, we have experience with reliable products and equipment from XCMG and other Chinese construction machinery manufacturers, all while helping you get the machine you desire at a competitive price.