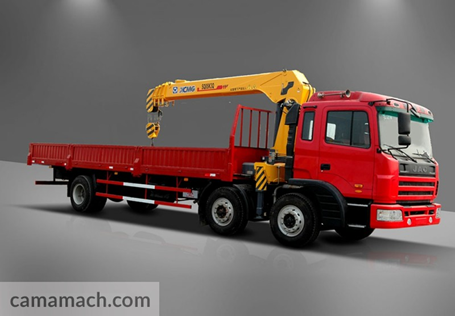 A Truck Mounted Crane, also known as a truck loader crane, is a type of heavy construction machinery that has a crane located at the rear of the truck which is used to load and unload goods. This industrial machine is widely used in ports, road construction operations and industrial construction sites. The typical truck mounted crane price ranges from $28000 - $85,000.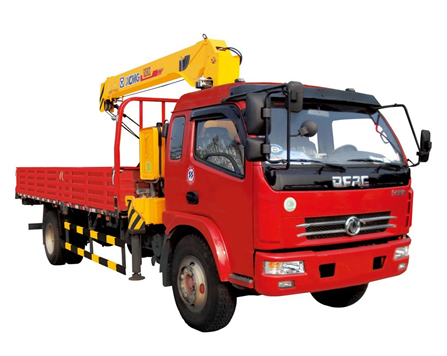 1. End position automatic hook device
The end position automatic hook device helps ensure time savings throughout both the preparation and after-operation processes. This device also helps to avoid crane accidents and damage to the machine caused by hoist swing, which significantly improves the overall safety of this truck mounted crane.
2. Hoisting overwinding device
The hoisting overwinding mechanism in the SQ8SK3Q will automatically stop hook rise if the system detects careless operation of the lifting hooks. This is very useful as mistakes do happen; the detection device can prevent personal and public property damage if the driver does make an operating mistake.
3. The hydraulic system
The hydraulic system in the SQ8SK3Q uses a twin high-pressure gear pump and a multi-way valve hoisting joint to achieve convergence; thereby increasing winch speed while also allowing the crane to perform compound actions.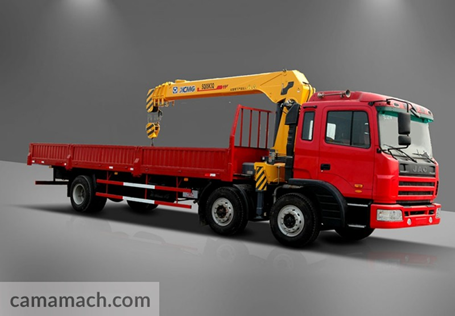 Why buy a SQ8SK3QTruck Mounted Crane and what Construction Projects are they for?
The primary purpose of the SQ8SK3Q Truck Mounted Crane is to lift and lower heavy products and materials. The Truck Mounted Crane can be replaced by other attachments based on the specifics of the construction project. This Truck Mounted Crane can be used both for commercial and private construction projects, and are primarily used for road construction projects. XCMG can also customize the machine to suit your need.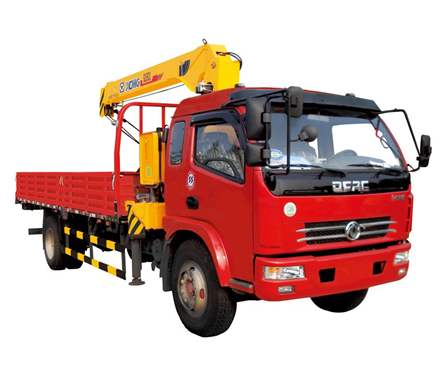 Where to Find a SQ8SK3Q Truck Mounted Crane for Sale?
Ordering the Truck Mounted Crane from XCMG directly has become more accessible over the years, but it can still be a slow and time-consuming process, especially when buying small quantities of equipment. You might also face difficulties such as language barriers and non-ideal prices. Therefore, Camamach may be a better choice for you. At Camamach, we have experience with reliable products and equipment from XCMG and other Chinese construction machinery manufacturers, all while helping you get the machine you desire at a competitive price.