The XCMG and SDLG backhoe loader both have a similar general function – they are both backhoe loaders, but are manufactured by different brands which means they have differences in adaptability, comfort, and environmental friendliness. Choosing the right construction equipment is important for any project which is why we will explain and compare the difference between a XCMG backhoe loader versus a SDLG backhoe loader.
A backhoe loader, also known as an excavator loader, is a heavy construction machine built for the purpose of transporting construction materials, small demolitions and paving of roads. It is a combination of a tractor, a loader, and a backhoe.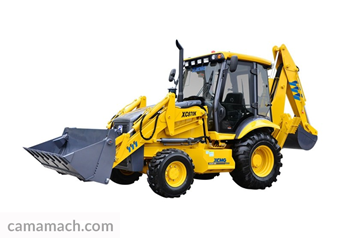 The SDLG backhoe loader is similar to the XCMG backhoe loader, but has a few differing characteristics. The SDLG backhoe loader has a portable brake handle, an efficient gear box, hydraulic gear pumps, and valves.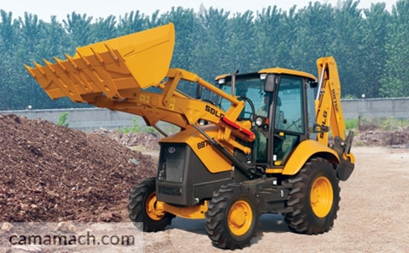 Comfort
The SDLG backhoe loader has a comfortable cab which was designed to be ergonomically friendly to the operator. It is fitted with comfortable seats and is resistant to most of the external noises you would normally hear while working in a construction site. The parking brake is also designed with a new brake handle that is portable, safe, and easy to use. The main focus of the XCMG cab is safety rather than comfort.
Environmental-friendliness
The XCMG backhoe loader has a double pump confluence system with an unloading function that can manually or automatically switch over to the individual pump based on the working condition. It can upload the high pressure by auxiliary pump, featuring high intelligence and saving on energy. The SDLG backhoe loader on the other hand, uses hydraulic gear pumps and valves that are efficient but not as environmentally friendly.
Adaptability
The XCMG backhoe loader can be applied with diversified environment adaptability technologies including high temperature, low temperature, highland and heavily dusty environments, upon the user's customization. There is no mention of this feature for the SDLG backhoe loader.
Overview
Although both XCMG backhoe loader and SDLG backhoe loader are similar in their functionality, they have differing characteristics that makes both machines ideal in different specific construction operation scenarios.
XCMG backhoe loader
It has the highest breakout force on the loading end in the industry compared with alternative models.
The overall layout provides better traveling stability.
The axle load distribution allows faster site transfer speed.
The domestic leading hydraulic system distribution technology features high energy-saving and efficiency.
The advanced structure and hinge points ensure strong soil holding capacity.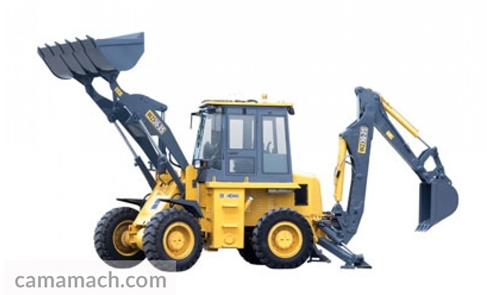 SDLG backhoe loader
It is an efficient and versatile machine, with the power and maneuverability to handle most jobs.
Reliable and sturdy, with easy maintenance access for lower operating costs.
Has a 100% differential lock which operates on the rear axle, providing maximum rear wheel grip on slippery ground.
Has efficient hydraulics that ensure reliable levels of productivity.
Ideally-placed controls for all-day operator comfort.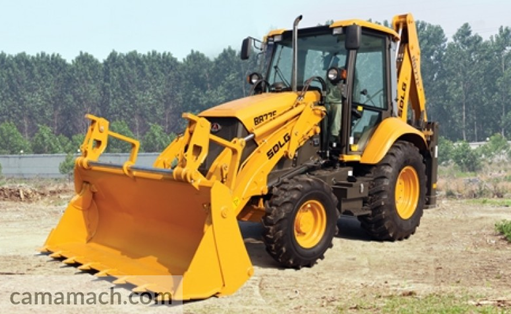 XCMG vs. SDLG Backhoe Loader – which construction machine is better for your project?
It is important to consider your project's scope and details when choosing the right construction equipment for your construction tasks. Both XCMG backhoe loader and SDLG backhoe loader provide the function of digging and transportation roles, but one can be more practical than the other depending on the specifics of your projects.
XCMG backhoe loader would be most ideal for harsh environments, due to its environment adaptability technologies. Whereas SDLG backhoe loader would be most ideal for intensive projects, due to its durability and comfortability.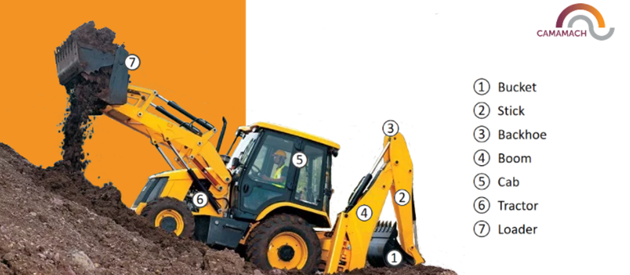 Wondering Where to Find XCMG or SDLG Backhoe Loader for Sale?
Whether you are interested in a XCMG backhoe loader, a SDLG backhoe loader, or are still unsure of which machine is more suitable for you, then feel free to ask an expert at Camamach! We have years of experience in the heavy construction machinery industry and are happy to help others find the best construction equipment based on their specific needs. Contact us and we can make professional recommendations based on your individual site plans and requirements.