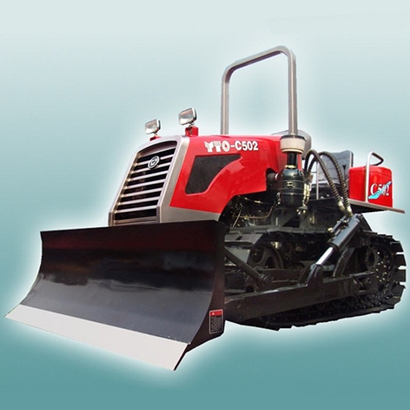 A crawler tractor, also known as track-type tractor, tracked vehicle, or track-laying vehicle is a type of heavy construction equipment that runs on tracks instead of wheels. This industrial machine is widely used for heavy ripping work, moving material or fine grading. The typical crawler tractor price ranges from $36,000 - $50,000.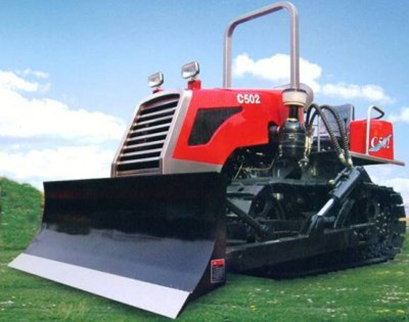 What are the 50hp Crawler Tractor Special Features?
1. Agricultural Tracks
The 50hp crawler tractor comes with a standard wheelbase of 1600mm as well as a track shoe width of 310mm to deliver the best traction in mud, sand, and dirt. These tracks underpins the manoeuvrability and stability of the machine when operating in rough, un-even terrain.
2. Diesel engine
This crawler tractor carries a powerful and efficient 50hp engine that will outlast most tractor engines in the market. The diesel engine delivers low fuel consumption.
3. Gear transmission F8/R4
When choosing an agricultural crawler tractor, the F/R gear ratio is an important feature. This machine has 8 forward gears and four reverse gears, ideal for heavy duty jobs.
4. Excellent torque
This small crawler tractor delivers excellent torque to work against any force in the field. The high torque makes the YTO 50HP ideal for demanding projects and is what makes this machine very reliable.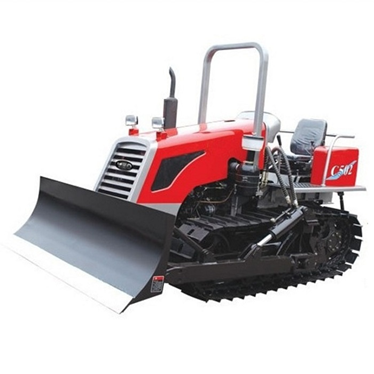 Why buy a crawler tractor and what Construction Projects are they for?
The primary purpose of the crawler tractor is for material movement and handling, typically on farmland. The 50hp crawler tractor can be replaced by other attachments based on the specifics of the construction project. This crawler tractor can be used both for commercial and private construction projects, and are primarily used for agricultural projects. YTO can also customize the machine to suit your need.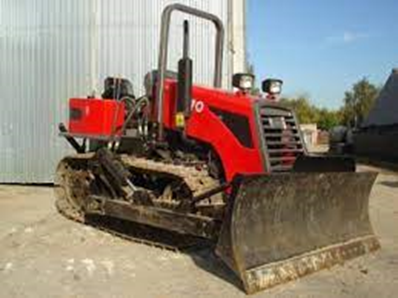 Where to find a crawler tractor for Sale?
Ordering the crawler tractor from YTO directly has become more accessible over the years, but it can still be a slow and time-consuming process, especially when buying small quantities of equipment. You might also face difficulties such as language barriers and non-ideal prices. Therefore, Camamach may be a better choice for you. At Camamach, we have experience with reliable products and equipment from YTO and other Chinese construction machinery manufacturers, all while helping you get the machine you desire at a competitive price.