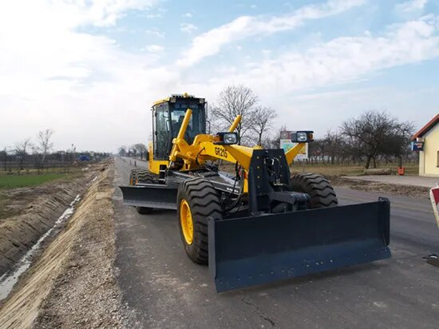 A road grader, or also commonly referred to as a motor grader, is a type of heavy construction equipment that is designed with a long blade in its structure. The blade runs diagonally to the body of the machine. This industrial machine is widely used in road construction projects, national defense construction, mine construction and water conservancy construction. The typical motor grader price ranges from $50,000 - $500,000.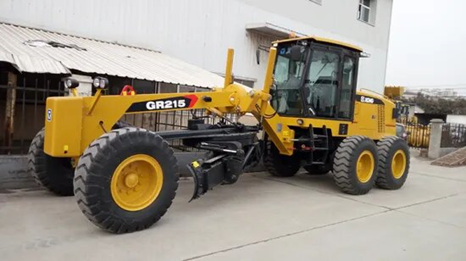 1. The steering load-sensing system
The steering load-sensing system is applied, and the main hydraulic units adopt international products to guarantee the system stability and reliability.
2. The engine
Dongfeng Cummins engine and meritor drive axle makes the dynamic matching of the transmission system more reliable.
3. Wear resistant
The blade body adopts adjustable large slide slot and double slideway mechanism and the blade plates are made of wear-resistant high strength materials.
4. Double-circuit hydraulic brake system
The double-circuit hydraulic brake system is applied to realize more reliable and stable braking.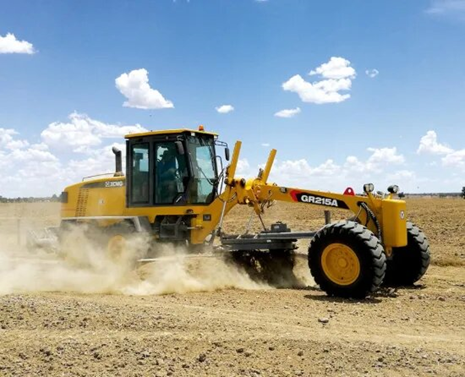 Why buy a GR215 Road Grader and what Construction Projects are they for?
The primary purpose of the GR215 Road Grader is often to grade and flatten surfaces. The Motor Grader can be replaced by other attachments based on the specifics of the construction project. This rotor grader can be used both for commercial and private construction projects, and are primarily used for ground leveling, ditching, slope scraping, bulldozing, scarification, snow removal for large areas such as highway, airports etc. Depending on what you are using this machine for, XCMG can also customize the GR215 to suit your specific needs. We also provide spare parts for road graders and other heavy construction machinery.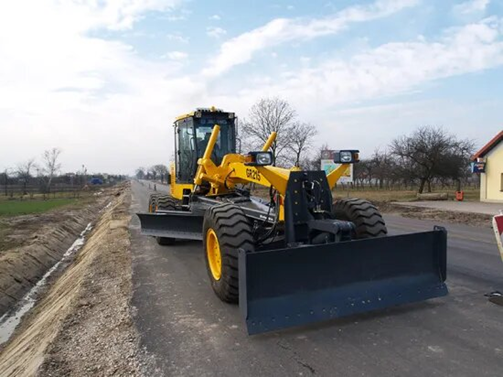 Where Can I Find a GR215 Road Grader for Sale?
Ordering the GR215 Road Grader from XCMG directly has become more accessible over the years, but it can still be a slow and time-consuming process, especially when buying small quantities of equipment. You might also face difficulties such as language barriers and non-ideal prices. Therefore, Camamach may be a better choice for you. At Camamach, we have experience with reliable products and equipment from XCMG and other Chinese construction machinery manufacturers, all while helping you get the machine you desire at a competitive price.