Perkins Quick Facts:
Location: Peterborough, United Kingdom
Founded: 1932
CEO & Chairman: Steve Ferguson
Categories of Specialization
Industrial Engines
Electric Power Engines
Marine Engines
Market Position
Perkins is a globally renowned engine manufacturing company with 85 years of rich history. Today, it stands as a leading provider of diesel engines with over 5000 different applications in various sectors.
Perkins products are available in 176 countries through over 3500 outlets.
In 2019, the company generated around $2 billion in turnover.
How is Perkins Quality, and What is Perkins known for?
Perkins has close to a century of stellar international reputation as a manufacturer of diesel engines. The brand is known for its collaborative approach with Original Equipment Manufacturers (OEMs) to produce engines for different industrial uses and more. The need-based customizability has let Perkins engines to over 5000 different applications.
The Perkins brand is being utilized by some of the biggest manufacturers of industrial vehicles in the world. Thanks to engineering based on real-world data and consumer insights, the engines dominate the agriculture and construction industry. The engines offer better than most and competitive performance in terms of performance and fuel efficiency.
In China, the brand established its manufacturing roots at Wuxi in 2007. It has been meeting the local OEM demands ever since with 165,000 engines per year manufacturing capacity. The world-class facility is near Shanghai's investment and industrial hotspot and has become a leading brand in China's domestic construction and electric engines sector.
What are the Most Popular Perkins Products?
Perkins manufacturing facilities all over the world are marvels of engineering excellence. Here we have listed some of the most popular Perkins products for industrial use.
Industrial Diesel Engines
Popular Diesel Engine – 904J-E28TA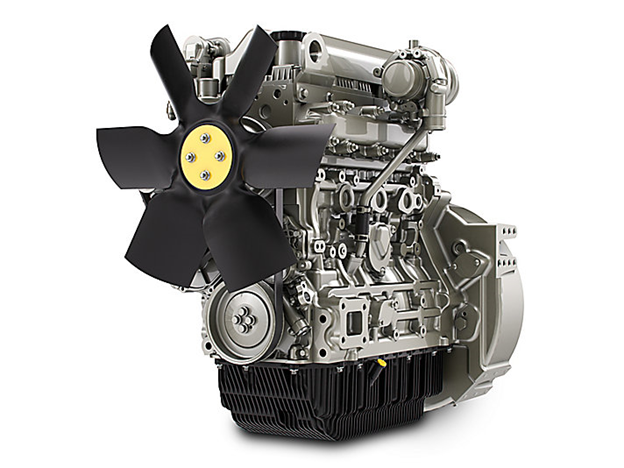 The Perkins 904J-E28TA is a 73-134 HP engine ideal for skid steer loaders, telehandlers, agricultural equipment, and other off-highway vehicles. This model follows the EU Stage V emission standards while being a compact four-cylinder machine with low-speed torque and fuel consumption.
Popular Diesel Engine – 1106C-70TA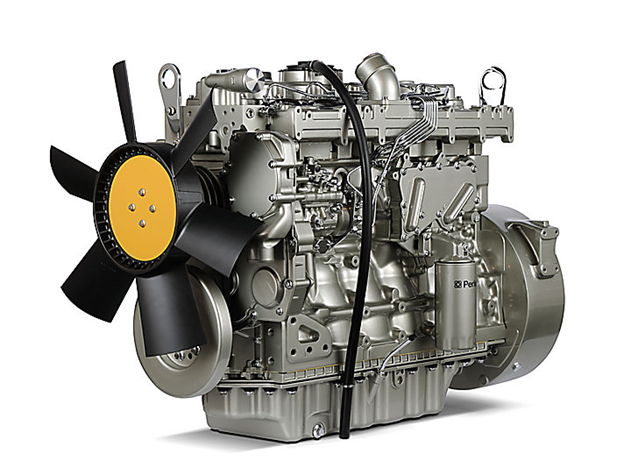 The 1106C-70TA engine from Perkins is from the popular 1100 Series. It's a powerful six-cylinder and 142 HP machine ideally used for earthmoving and construction projects. It meets EU Stage II/ Stage III emission standards and is designed to cope with varying fuel qualities in different regions.
Popular Diesel Engine – 403D-15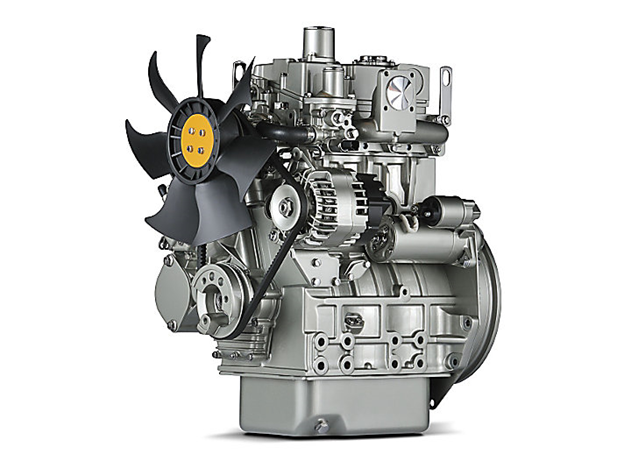 The Perkins 403D-15 engine is ideally used in mini excavators, especially by China's high-end excavator manufacturers. This product offers 33.7 HP maximum power and meets EU Stage III emission standards. It's a machine for small industrial applications and is easily maintained.
Popular Diesel Engine – 403D-11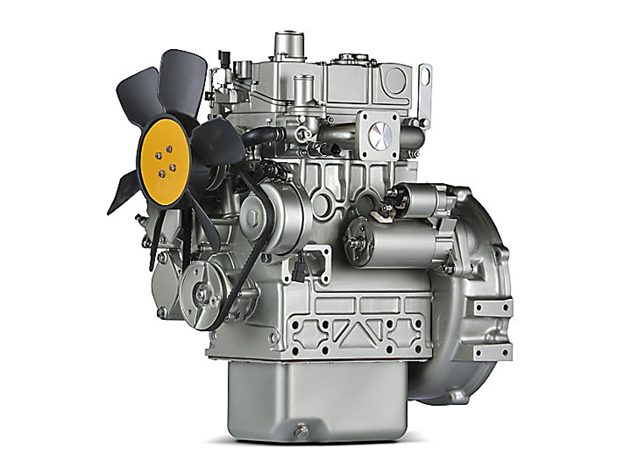 The Perkins 403D-11 is another engine ideal for small industrial applications. Its most popularly used in mini-excavators while meeting EU Stage IIIA emissions standards. The simple design and robust fuel mechanism make for easy installation and maintenance.
What are the Costs of Perkins Products?
What is the Cost of Perkins 1106C-70TA?
The Perkins 1106C-70TA ranges between $3000 to $20,000. The prices of these products depend on the model and customizations requested by the buyer. They also keep changing with market conditions. The best practice is to contact Camamach to get you the most recent rates and good deals.
What is the Cost of Perkins 904J-E28TA?
The Perkins 904J-E28TA can range upto $115,000 USD with generator. The price of this powerful engine varies with customizations and market conditions. Contact Camamach for the latest prices and deals along with customization requests.
What is the Cost of Perkins 403D-15?
The price of Perkins 403D-15 starts from $3000. The price depends on customizations and market conditions. Contact Camamach to get the latest deals and prices from the manufacturer.
What is the Cost of Perkins 403D-11?
The Perkins 403D-11 starts from $2700. The small vehicle engine has a varying price depending on version, customizations, and product value in market. To get the most recent rates, you can contact Camamach for latest prices and special deals from the manufacturer.
Why is it better to import from China?
Perkins facility in Wuxi, China has been meeting local and international demands since 2007. It's an ideal engine provider for many Original Equipment manufacturers. It is preferable to import equipment from the China office of Perkins.
However, doing so yourself can be a challenging process for several reasons. It is best if you employ a supplier like Camamach to handle things for you.
Some of the most commonly faced challenges include:
Communication barrier caused by different languages.
In direct orders, manufacturers prioritize clients with bulk orders.
Perkins's local distributors might not be in your country or region.
Small orders are unlikely to get deals.
With Camamach, buyers get a company with direct relations with the manufacturers. Camamach gets latest prices and exclusive deals for its clients.
China is soon to become the next superpower of the world. The propaganda against Chinese manufacturered products has been proven baseless with all major companies of the world looking at China for quality manufacturing.
Why Should you Choose Camamach for importing equipment from China?
The country has arigorous quality assurance regulation and policies that have earned global trust. Importing equipment from a Chinese manufacturer also comes with production and cost benefits. With Camamach assistance, clients are able to get the products of highest quality and all the beifits of importing from China.
Here are some of the reasons why Camamach has a huge returing international clientele:
Frequent Factory Visits
The very first step in ensuring that our clients receive the best quality products is to oversee the manufacturing process. We guarantee that the company follows all regulations and requirements by inspecting the facility on a regular basis.
Identification of Quality Products from Reliable Manufacturers
Camamach has strict manufacturer selection requirements that have developed over many years of experience in the business. This guarantees that our customers receive high-quality products.
End to End Procurement
With end-to-end procurement, Camamach oversees every procedure from order to delivery. This is extremely convenient for our customers.
Cost Savings
China is great for buying high-quality equipment at competitive rates. Camamach supports its clients by obtaining the finest market deals available.
Experienced Manufacturers
Camamach has been in the business for a long time and only works with experienced manufacturers with a stellar reputation. We've sold equipment to more than 20 different countries thanks to such manufacturers.
Long Term Cooperation
Camamach is interested in building long-term business ties with its customers. As a result, it facilitates long-term collaboration by assisting customers with order-related difficulties.
Continuous QA/QC
Camamach uses continuous quality assurance to guarantee that every step in the order is consistent and that our clients receive the best product possible.
Where and How to Buy Perkins Equipment and Products?
Here at Camamach, we have premium quality construction equipment from Perkins and other Chinese manufacturers for sale at reasonable rates. The ordering process remains as simple as ever, and our excellent customer service is always there to assist you.
We export worldwide, so contact us for a FREE quotation today via email [email protected] or send a message on WhatsApp for a fast response +86-131-2037-9271.