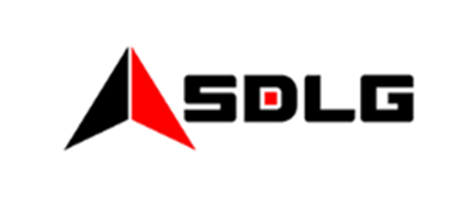 Introduction: Overview of Camamach and SDLG Heavy Industry
Camamach is a heavy equipment supplier who partners with the most well-known Chinese heavy machinery manufacturing companies, such as SDLG. SDLG, founded in 1972 and headquartered in Linyi, Shandong, is one of China's largest construction machinery enterprise and ranks an impressive 5th largest in the global industry. Discover more details about SDLG.
Purpose of Factory Visit
Camamach performs frequent visits with all of its partners; it is an integral part of our company values. When our Camamach team-members scheduled a visit to one of SDLG's factories, we did so for the following purposes:
to gain a better understanding of the company's ideals.
to gain a better understanding of the company's environment.
to improve the bilateral relationship between Camamach and SDLG.
to talk about potential problems and resolve them as soon as possible.
Factory Location
The particular factory we visited was the Shandong Lingong Construction Machinery Co., Ltd located in Linyi, Shandong. The Shandong Lingong factory is one of many SDLG manufacturing sites that specialize in the production of wheel loaders. This specific manufacturing site is where SDLG manufacture their wheel loaders; used in constructing roads, preparing job sites, digging, transporting huge loads, and transferring materials.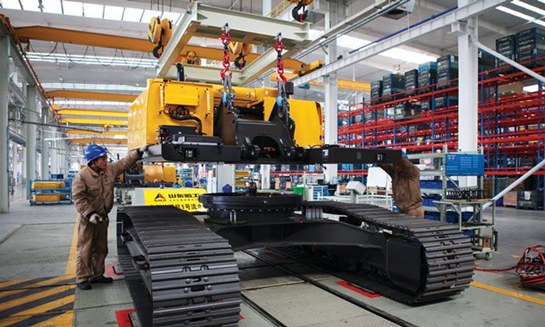 SDLG Wheel Loader Factory
At Camamach, we offer SDLG wheel loaders for sale. These wheel loaders are used for scooping material into trucks or transporting it around a job site. Wheel loader models from SDLG that we provide include:
This wheel loader has a diesel operated engine, high fuel efficiency and high performance capabilities.
It has an international grade electric power shift gear box making it an accessible option for both ease of use and quick operation.
It has a state of the art cab which promotes safety.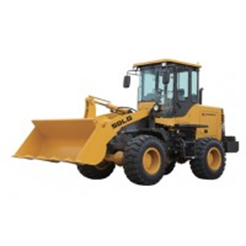 This machine is compact and flexible in operation.
It is more suitable for narrow and small fields.
The machine has a single stage three-element hydraulic torque converter and axis-fixed transmission case.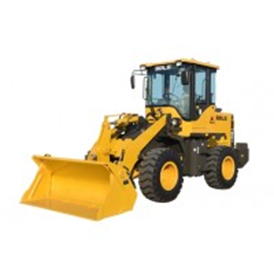 This wheel loader has a 6.0 liter, tier 4f-certified engine with reversible cooling fan.
It allows for high efficiency performance at the correct emission standards.
The wheel loader has torque proportioning axles with air cooled, dry-disc brakes, allowing for safety.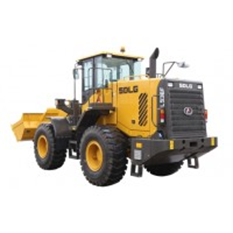 This wheel loader has a mid-size front end loader that is the perfect size for any small to medium contractor.
It is an excellent utility price-point loader.
It also has a state of the art silent cab which promotes safety of the operator.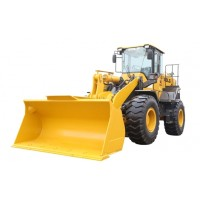 This wheel loader is equipped with hydraulics capable of handling the stress of most jobs.
It uses an advanced full powered third function hydraulics, as well as hydraulic quick coupler and interior ISO interface.
The cabin joystick is very functional, with an integrated directional control as well as gear switch buttons.
This wheel loader is capable and is built to handle some of the most corrosive environments.
The electric control high pressure common rail engine is adopted with torque increased by 12% to provide better power performance.
The fuse and relay of the machine is installed in a centralized control box to facilitate inspection and maintenance.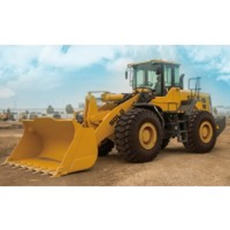 This is a high performance, low emission, high efficiency wheel loader.
It has a working hydraulic system that adopts high end parker multiway valves that are reliable and highly efficient.
It has a 360 degree view cab that eliminates all possible blind spots.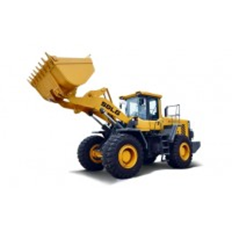 Wheel loaders are the primary category of SDLG equipment that we provide; therefore, we visited the SDLG's wheel loader factory. We reviewed and learned more details about the current SDLG wheel loader models that we provide, and also discussed and learned more about their new upcoming equipment. Camamach also provides backhoe loaders from SDLG.
Projections Regarding Heavy Machinery Exports
Camamach and SDLG have worked together for many years, and we are continuing to strengthen and expand our partnership and continue to discuss projections regarding exports of SDLG's heavy machinery equipment. We primarily source SDLG wheel loaders, but are working towards the process of sourcing additional popular SDLG equipment in the future, including:
SDLG Graders
SDLG Compactors
We look forward to our continued co-operation with SDLG as they continue to offer affordable, industry-leading, heavy construction equipment for the entire global market.
Interested in SDLG Construction Equipment for Sale?
Here at Camamach we offer heavy construction equipment from SDLG and a number of other highly influential Chinese equipment manufacturers. We make it our top priority to supply affordable premium quality construction equipment, such as quality wheel loaders, while providing exceptional service throughout the entire order process. Contact us for a FREE quotation today through email at [email protected], or by visiting our contact page. We ship worldwide!