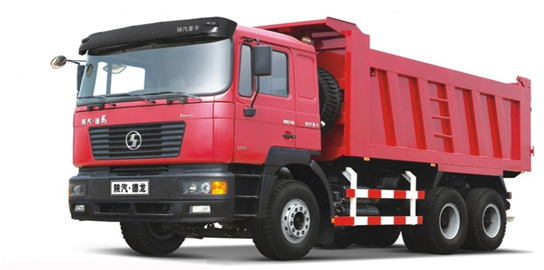 A dump truck, also referred to as a tipper truck, is heavy construction equipment with an open box bed. It is ideal for the demolition of waste and transporting loose construction materials such as sand or agricultural input. Dump trucks are helpful in many industries and worksites, including:
Agriculture
Building construction
Road construction
Mining
Dump trucks are ubiquitous pieces of machinery found on most construction sites. The typical dump truck price ranges from $100,000 to $150,000.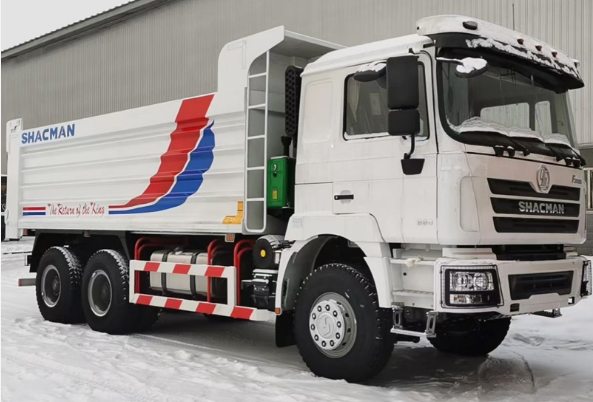 1. Cabin
SHACMAN's 6×4 dump truck features a modern cabin with one berth. This provides comfort during driving. Besides, the cabin has a hydraulically damped adjustable driver's seat and a rigid adjustable co-driver's seat. This modern cabin also has a ventilating and heating system, air horn, adjustable roof flap, and double bunks with 4-point support fully floating suspension. Finally, it has shock absorbers with a transverse stabilizer to minimize injuries in case of an accident.
2. Chassis
This dump truck from SHACMAN has an internal cargo box measuring 5600mm×2300mm×1200mm to provide a massive carrying capacity. The chassis also features a hydraulic lift that lifts the front to allow the material to be dumped behind the truck during construction projects. Also, there is a 380L steel fuel tank fitted to provide space-saving storage and heat dissipation on the sides of the chassis.
3. Engine
The 6×4 dump truck from SHACMAN uses Weichai series diesel engine that has a high expansion ratio for high thermal efficiency. Besides, the engine has an electric ignition mode and water cooling cylinders that enhance environmental friendliness. Also, this powerful engine is economically reliable in terms of fuel usage.
4. Drive axles
This unique feature of the 6×4 dump truck from SHACMAN comes from 2 rear axles and the front axle. The axles provide a good balance of power and control. As a result, it becomes easier for the driver during any construction project.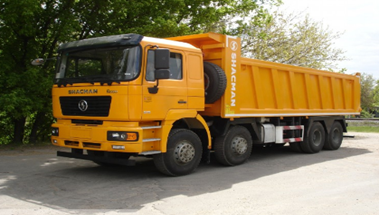 Why Buy a SHACMAN 6×4 Dump Truck, and which Construction Projects are they for?
The SHACMAN 6×4 dump truck is new and improved with many new additional special features to make work at the construction site easier. The SHACMAN 6×4 is particularly useful in various construction tasks and activities, including:
The SHACMAN 6×4 dump truck is customizable and can be fitted with other attachments based on the specifics of the construction project. This dump truck can be used both for commercial and private construction projects. However, it would be ideal for medium to bigger projects due to the heavy-duty characteristics of this specific model. SHACMAN can also customize the 6×4 dump truck to suit your specific needs; just let Camamach know what you intend to use this machine for!
Where to Find a SHACMAN 6×4 Dump Truck for Sale?
Ordering the 6×4 dump truck from XCMG directly has become more accessible over the years. However, it can still be a slow and time-consuming process, especially when buying small quantities of equipment. You might also face difficulties such as language barriers and non-ideal prices. Therefore, Camamach may be a better choice for you. At Camamach, we have experience with reliable products and equipment from XCMG and other Chinese construction machinery manufacturers, all while helping you get the machine you desire at a competitive price.