What is a Sweeper Truck?
A sweeper truck is a cleaning vehicle designed to eliminate the need for manual labor in streets, parking lots, or highways. There are different sweeper trucks available in the market working on conveyer or vacuum systems.
The sweeper truck at Camamach works with the most common and demanded broom sweep system. They don't just keep your streets clean. These street cleaners prevent contaminated debris from entering the storm system, rivers, and lakes. Asphalt life is also extended as the sweepers remove the dirt and debris that usually hosts weed.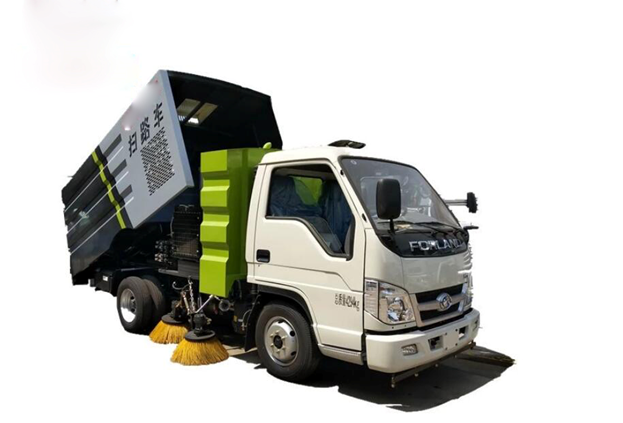 Sweeper Truck Features
Features of the street sweeper trucks at Camamach are:
Brooms
Our sweeper trucks are equipped with stiff rotating mechanical brooms/brushes that clean the dirt and debris.
Flaps
Flaps are located in front of the brushes. They are used to maximize the vacuum suction by preventing it from flying.
Blower
The blower is used to release the brush entrapped dust and create an air void for dust collection by the hopper.
Hopper
The dust and debris are sucked up in the hopper, where they swirl around due to an air vortex and then settle for removal.
Sprayer
Water is injected into the incoming dust and dirt to reduce and help it settle in the hopper.
Engine
Sweeper trucks have long working hours. You'd need a powerful one that's also fuel-efficient. Fortunately, we have you covered with features like turbocharging, inter cooling, and water cooling.
Sweeper Truck Uses
The primary purpose of sweeper trucks is to keep your pathways clean. They can also be customized to suit your particular needs. Some of the most common places they used on are:
Highways
Parking Lots
Street roads
Airport Runways.
Sweeper Truck Types
Camamach takes pride in stocking only top-quality products. The street sweeper truck for sale include: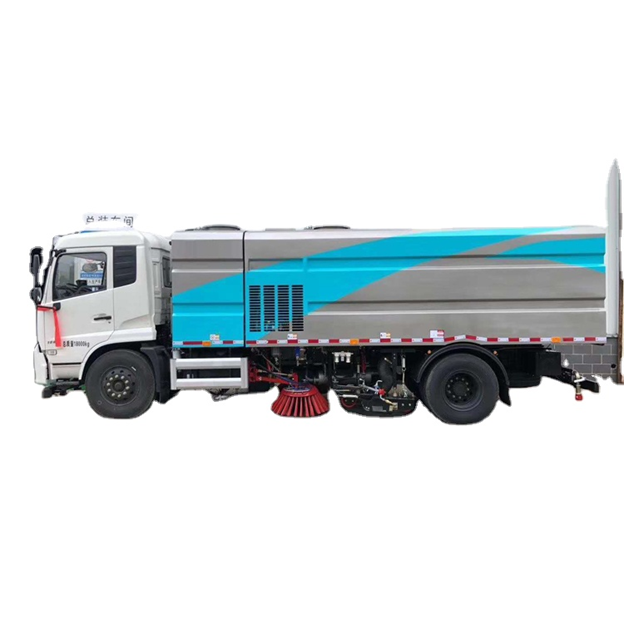 Where to Buy a Sweeper Truck?
Looking for high-quality sweeper trucks in bulk? Well, look no further because you are on the best platform in the market. Camamach has a stellar reputation as a supplier of heavy machinery. You ought to check out the sweeper truck here.
Which Countries Manufacture Sweeper Trucks in Bulk?
Sweeper trucks are the cleaners of roads. And given the magnitude of roads around the world, it's no surprise when manufacturers experience an increase in truck demands, especially from developing countries.
The sweeper trucks' top manufacturing countries are China, Germany, Switzerland, and the United Kingdom.
Who are the top Chinese Manufacturers of Sweeper Trucks?
China has many companies manufacturing the special vehicle. Finding a trusted manufacturer is no easy task when looking for more than quality. That's why, Camamach has come to your aid with stocks of the best Original Equipment Manufacturers (OEM) – evaluated on all parameters. The sweeper truck at Camamach is:
Contact us now for pricing, videos, and complete specifications on the special trucks.
What's more in the store?
At Camamach, there is a lot more where that came from. We have a long list of specialized vehicles stocked and ready for shipment. Some of them are: