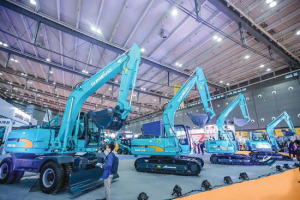 Introduction: Overview of Camamach and Sunward Heavy Industry
Camamach is a heavy equipment supplier who partners with the most well-known Chinese heavy machinery manufacturing companies, such as Sunward. Sunward, founded in 1999 and headquartered in Changsha,is one of China's largest construction machinery enterprise and ranks an impressive top 50 in the global industry.
Purpose of Factory Visit
Camamach performs frequent visits with all of its partners; it is an integral part of our company values. When our Camamach team-members scheduled a visit to one of Sunward's factories, we did so for the following purposes:
To gain a better understanding of the company's values
To gain a better understanding of the company's surroundings
To improve the Camamach – Sunward bilateral collaboration
To address and resolve any difficulties as soon as possible
Factory Location
Sunward has factories located in China. Despite the factories Sunward has in China, they have also developed influence across the world and have dealers located in various countries across the globe.
The particular factory we visited was the Sunward Intelligent Equipment Group located in Changsha, China. The Sunward Intelligent Equipment Group is one of many Sunward manufacturing sites that specialize in the production of excavators.
This specific manufacturing site is where Sunward manufactured their hydraulic excavator; designed for landscaping, digging holes and trenches, lifting and placing large objects, and demolishing structures.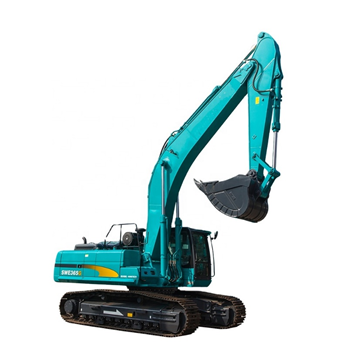 Projections Regarding Heavy Machinery Exports
Camamach and Sunward have worked together for many years, and we are continuing to strengthen and expand our partnership and continue to discuss projections regarding exports of Sunward's heavy machinery equipment. We primarily source Sunward excavators, but are working towards the process of sourcing additional popular Sunward equipment in the future, including:
Sunward Drilling Rigs
Sunward Loaders
Sunward Cranes
Sunward Aerial work platforms
Sunward Mobile crushing stations
We look forward to our continued co-operation with Sunward as they continue to offer affordable, industry-leading, heavy construction equipment for the entire global market.
Interested in Sunward Construction Equipment for Sale?
Here at Camamach we offer heavy construction equipment from Sunward and a number of other highly influential Chinese equipment manufacturers. We make it our top priority to supply affordable premium quality construction equipment, such as quality excavators, while providing exceptional service throughout the entire order process. Contact us for a FREE quotation today through email at [email protected], or by visiting our contact page. We ship worldwide!