An excavator, also known as a digger, is a type of heavy construction equipment that comes in different sizes and shapes for diversified uses. It is ideal for digging up the earth and lifting away waste materials. Excavators are helpful in many industries and worksites, including:
Agriculture
Road construction
Building construction
Landscaping
Excavators are a prevalent piece of machinery found on most construction sites. Typical excavator price ranges from $24,960- $624,800.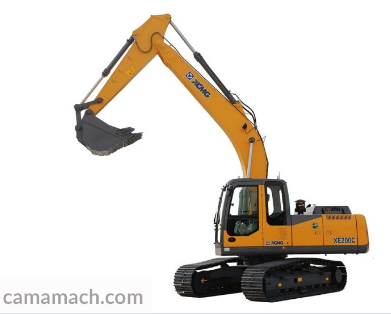 What are the SANY 2-ton Mini Excavator SY16C Special Features?
1. SLSS-load sensitive hydraulic system
The SANY 2-ton mini excavator SY16C has this type of unique engine to enhance its operation. The engine provides synergies between the main pump and motor overall. As a result, it reduces fuel consumption, increases productivity, and improves work efficiency.
2. Compact design
This mini excavator has a retractable undercarriage with an adjustable design. As a result, it provides greater mobility and stability in narrow work areas. Also, the boom of SANY 2-ton mini excavator SY16C reaches further areas from the vehicle's track.
3. Environmental-friendly design
The 2-ton mini excavator SY16C from SANY adopts a tier 4 environmentally friendly final engine. Besides, its parts are made from recyclable and durable metals. It also has a ROPS/FOPS certified anti-tipping and anti-falling design for the cab and canopy. Hence, it reduces the amount of air pollution.
4. Adaptability features
The 2-ton mini excavator SY16C from SANY comes with a changeable rubber or steel track, thus providing various options for on and off-road working. Besides, it has a multifunctional design with a single and two-way switch line and a flow rate of up to 30L/min. Finally, it adopts an 1130mm ultra-long arm for balanced performance in larger excavation projects.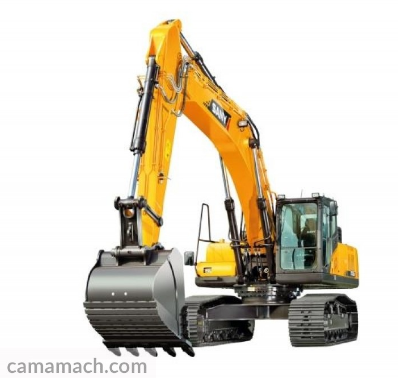 Why Buy a SANY 2-ton Mini Excavator SY16C, and which Construction Projects are they for?
The SANY 2-ton mini excavator SY16C is new and improved with many new additional features to make work at the construction site easier. The SANY 2-ton mini excavator SY16C is particularly useful in various construction tasks and activities, including:
Excavating
Lifting away materials
The SANY 2-ton mini excavator SY16C is customizable and can be fitted with other attachments based on the specifics of the construction project. This excavator can be used for commercial and private construction projects. However, it would be best for smaller projects due to the compact characteristics of this specific model. SANY can also customize the 2-ton mini excavator SY16C to suit your particular needs; just let Camamach know what you intend to use this machine for!
Where to Find a SANY 2-ton Mini Excavator SY16C for Sale?
Ordering the 2-ton mini excavator SY16C from SANY directly has become more accessible over the years. However, it can still be a slow and time-consuming process, especially when buying small quantities of equipment. You might also face difficulties such as language barriers and non-ideal prices. Therefore, Camamach may be a better choice for you. At Camamach, we have experience with reliable products and equipment from SANY and other Chinese construction machinery manufacturers, all while helping you get the machine you desire at a competitive price.