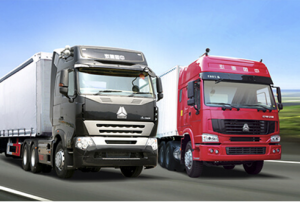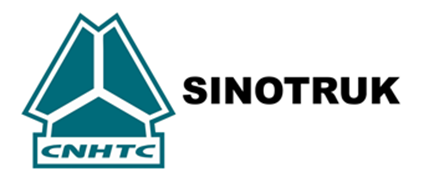 Introduction: Overview of Camamach and Sinotruk Heavy Industry
Camamach is a heavy equipment supplier who partners with the most well-known Chinese heavy machinery manufacturing companies, such as Sinotruk. Sinotruk, founded in 1935 and headquartered in Jinan, is one of China's largest construction machinery enterprise and ranks an impressive 81st largest in the global industry. Discover more details about Sinotruk.
Purpose of Factory Visit
Camamach performs frequent visits with all of its partners; it is an integral part of our company values. When our Camamach team-members scheduled a visit to one of Sinotruk's factories, we did so for the following purposes:
To become familiar with the organization's qualities
To become familiar with the organization's current circumstance
To reinforce the Camamach – LiuGong bilateral relationship
To examine potential issues and speedily resolve them
Factory Location
Sinotruk has factories located in China. Despite the factories Sinotruk has in China, they have also developed influence across the world and have dealers located in various countries across the globe.
The particular factory we visited was the China National Heavy Duty Truck Group Co., Ltd located in Jinan, Shandong Province in China. The China National Heavy Duty Truck Group Co., Ltd is one of many Sinotruk manufacturing sites that specialize in the production of trucks. This specific manufacturing site is where Sinotruk manufactured their trucks.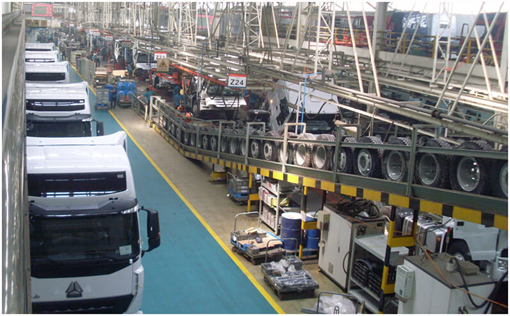 Sinotruk Dump Truck Factory
At Camamach, we offer Sinotruk dump trucks for sale. These dump trucks are used in the transportation of various loose materials in a construction site. Dump trucks models from Sinotruk that we provide include:
This mining dump truck features an advanced 2F power hydraulic steering.
It has an HW7D single-side cab with no bunk, air conditioner, adjustable steering wheel, ventilation system, and a damped driver's seat.
Its structural components, including the elliptical leaf spring, and shaft balance suspension are durable and crafted from heavy-duty steel.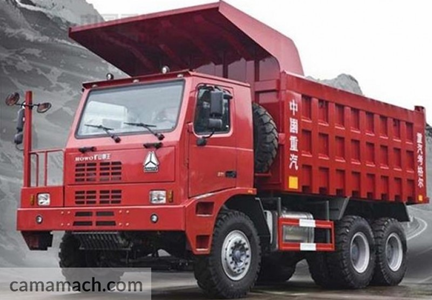 This dump truck has a comfortable and ergonomically satisfactory cab design that features an adjustable driver's seat and a high-end ventilation system.
The truck has a superior and technologically advanced 3-style braking system.
Its engine and oil filters make it easy to service and maintain the truck.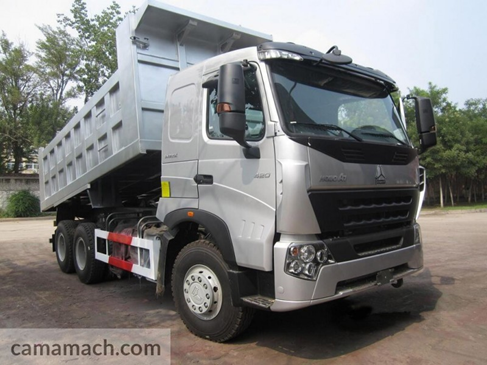 This dump truck is powered by a 4-stroke direct injection diesel engine
It has a durable and reliable joint chassis which is in a U-profile parallel frame.
The dump truck comes with accessories a driver would need for road safety such as a horn, cigar-lighter, fog lights, indicators, brake lights, backing alarm, and reverse lights.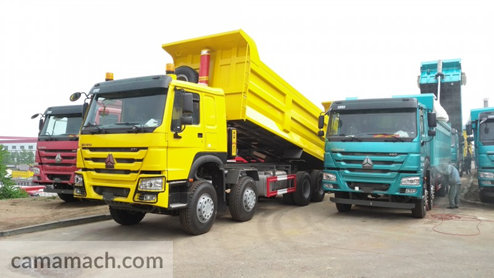 Dump trucks are the primary category of Sinotruk equipment that we provide; therefore, we visited the Sinotruk's dump truck factory. We reviewed and learned more details about the current dump truck models that we provide, and also discussed and learned more about their new upcoming equipment. Camamach also provides:
Projections Regarding Heavy Machinery Exports
Camamach and Sinotruk have worked together for many years, and we are continuing to strengthen and expand our partnership and continue to discuss projections regarding exports of Sinotruk's heavy machinery equipment. We primarily source Sinotruk dump trucks, but are working towards the process of sourcing additional popular Sinotruk equipment in the future, including:
Sinotruk buses
Sinotruk assembly series
We look forward to our continued co-operation with Sinotruk as they continue to offer affordable, industry-leading, heavy construction equipment for the entire global market.
Interested in Sinotruk Construction Equipment for Sale?
Here at Camamach we offer heavy construction equipment from Sinotruk and a number of other highly influential Chinese equipment manufacturers. We make it our top priority to supply affordable premium quality construction equipment, such as quality dump trucks, while providing exceptional service throughout the entire order process. Contact us for a FREE quotation today through email at [email protected], or by visiting our contact page. We ship worldwide!