Concrete mixer and mortar mixer have a similar general function- they are both mixing machines. Still, both have differences in the ingredients they mix, making each machine unique towards its specific job. Therefore, choosing and working with the right construction equipment is essential for any project. This is why we will explain and compare the difference between a concrete mixer versus a mortar mixer.  
Concrete Mixer
A concrete mixer, also known as a cement mixer, is a heavy construction machine that combines cement or concrete mixture (cement, gravel, pieces of stones, and sand) smoothly until it is ready for use. It has a rotating drum or barrel without a paddle that keeps rotating when mixing the concrete.
Mortar Mixer
The mortar mixer is similar to a concrete mixer but comes with a few differing characteristics. Its barrel is stationary and has an internal paddle that rotates to mix the mortar simultaneously.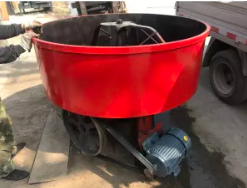 Differences
1.     Ingredients
A concrete mixer combines concrete ingredients while a mortar mixer combines mortar for road construction purposes. Both concrete and mortar differ in terms of their consistency.
Cement has a thinner consistency when mixed, while mortar has a thicker consistency because its most significant component is water. Besides, concrete is stronger than mortar and hence, suitable for building the foundation.
2.     Features
A concrete mixer has a rotating barrel, while a mortar mixer has a stationary one. Besides, a concrete mixer doesn't have a paddle, while the mortar mixer has an internal paddle. Hence, the cement mixer mixes the ingredients through the rotational movement of the drum, while the mortar mixer uses the rotational movement of the paddle.
3.     Adaptability
A mortar mixer is tough enough to adapt in several jobs such as terrazzo, paint, drywall mud, plaster, and stucco. On the other hand, a concrete mixer is best for larger aggregated mixtures like cement.
Overview
Although a concrete mixer and mortar mixer are similar in their functionality, they have different characteristics that make both machines ideal in different specific road construction operation scenarios.
Concrete mixer                 
It has protruding fins attached to the inside of the drum that gives a tumbling action to mix the ingredients smoothly.
The drum of a concrete mixer doesn't allow foreign materials to enter into the ingredients while mixing them.
Its speed is enhanced; hence you can mix as much concrete as you need for your road construction project.
It is suitable for largely fragmented ingredients such as cement and sand.
Lastly, an advanced type of concrete mixer transfers the cement mixture directly to the construction site.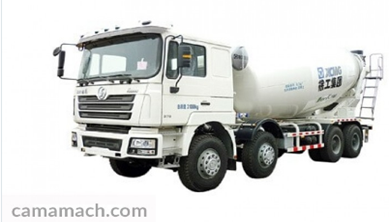 Mortar Mixer
It is suitable for various construction jobs such as terrazzo, grout, drywall mud, and stucco.
It is ideal for smooth mortar mixture instead of large aggregated mixtures because they cause the paddles and rubber strips to wear.
Its mixing speed is fast; thus, you can save on time.
It produces low noise while working, thus making it environmental-friendly.         
Its structure is unique- it offers road construction services for long without breakage.
Concrete Mixer vs. Mortar Mixer- which road construction machine is better for your project?
Before you begin your construction project, it is vital to understand its scope and details to choose the right construction equipment. Both concrete mixer and mortar mixer provides the function of mixing ingredients, but one can be more ideal than the other depending on the specifics of your projects.
A concrete mixer would be ideal when building the foundation and support beam because it produces a stronger concrete mixture. In contrast, a mortar mixer would be suitable for bonding construction materials like stones because it provides a thicker consistent mixture.
Wondering Where to Find Concrete Mixer or Mortar Mixture for Sale?
Whether you are interested in a concrete mixer, mortar mixture or still unsure of which machine is more suitable for you, please ask an expert at Camamach! We have years of experience in the heavy construction machinery industry and are happy to help others find the best construction equipment based on their specific needs. Contact us, and we can make professional recommendations based on your site plans and requirements.