Dongfeng Quick Facts:
Location: Wuhan, China
Founded: 1969
CEO & Chairman: Zhu Yanfeng
Categories of Specialization
Heavy Duty Trucks
Specialized Vehicles
New Energy Vehicles
And much more
Market Position
Dongfeng ranks 2nd in China's automobile industry, 15th in the top 500 Chinese enterprises, 3rd in the top 500 Chinese manufacturing enterprises, and 65th in the world's top 500 enterprises.
Dongfeng covers more than 100 countries and regions around the world.
Annual revenue for 2020 amounted to $15.644 billion.
How is Dongfeng Quality, and What is Dongfeng known for?
Dongfeng is the 2nd largest automobile company in China and comes in the top 20 enterprises of the country. With 40+ years of experience in the industry, the brand has established deep national and international roots. It is directly managed by the central government of China and has assets over 325.6 billion yuan.
The brand sits on a deep cultural and technological heritage that has been manufacturing industry-leading machinery for half a century. It is one of the brands that are closely aligned with the Chinese characteristics and principals for development of the nation.
Though the Dongfeng Motor Group was built and maintained by the military for defense vehicles while being linked to the national defense construction, it also excels in manufacturing a full range of commercial vehicles, new energy vehicles, and passenger cars.
In 2020 alone, Dongfeng exported 4131 vehicles with an year-on-year increase of 275%. It was able to maintain a steady growth rate in the latter half of the year despite the pandemic. Keeping up this pace numerous reports on Dongfeng indicate a growing future that'll increase its influence on the global machinery industry.
What are the Most Popular Dongfeng Products?
Dongfeng represents the quality and investment of the Chinese government. This means it adheres to strict standards of quality for its buyers. The listed products by the brand include passenger cars, commercial vehicles, new energy vehicles, special vehicles, and vehicle parts.
Here we have covered the most popular Dongfeng products from the relevant above-mentioned categories.
Commercial Vehicles – Heavy Duty Vehicles
Popular Heavy Duty Vehicle – Dongfeng Tianlong KX Tractor / Dongfeng Tianlong KL Tractor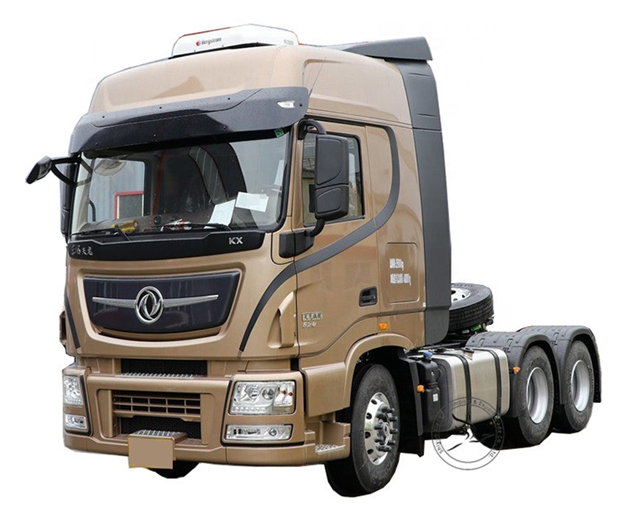 This is the Dongfeng Tianlong flagship KX Tractor, commercially known as the Kinland Flagship model. It features a 8L capacity engine with up to 560hp power that meets Euro 5 standards and reaches a top speed of 120 kph. There is a an ergonomically designed cab with a high ceiling double bedroom and comfortable seats.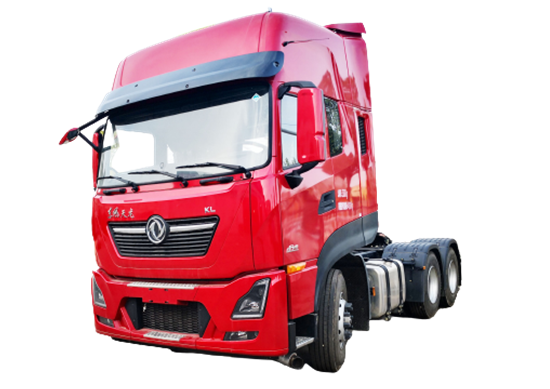 The Dongfeng Tianlong KL Tractor is a popular product from the brand featuring a water-cooled six-cylinder four-stroke turbocharged DDi11 engine and 11 liters of displacement. It meets both Euro4 and Euro5 standards. It also has an ergonomically designed cabin and a Beidou navigation satellite system compatible with GPS.
Popular Heavy Duty Vehicle – Dongfeng Dump Truck Tianlong KC/ Dongfeng Livestock Transport Truck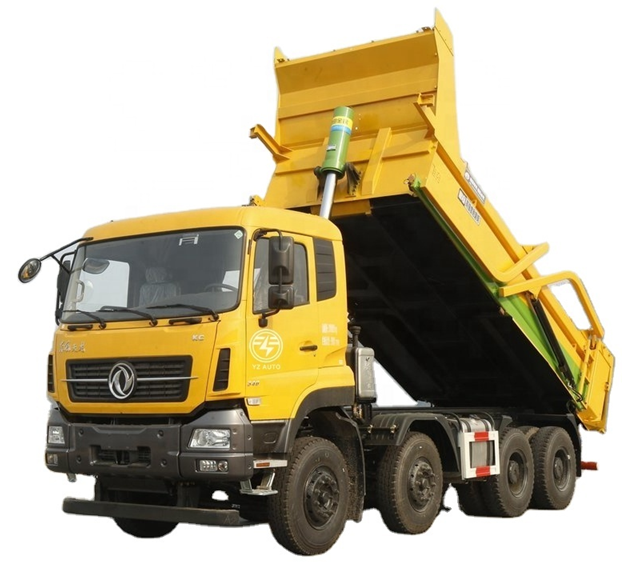 The Dongfeng Dump Truck Tianlong KC 6 x 4 features a maximum 340 hp engine and Euro 4 emission standard. The tank has a 450 L capacity and is controlled via a leaf spring suspension system.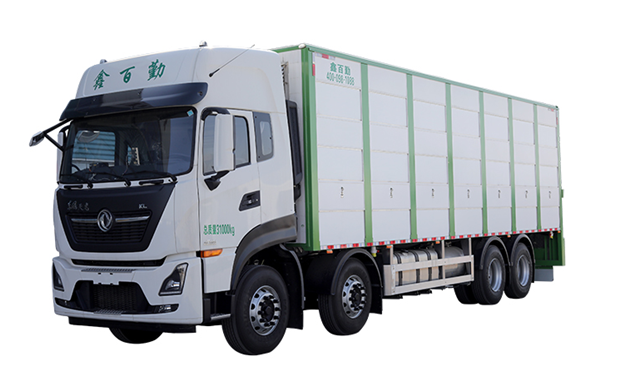 The livestock transport truck by Dongfeng features 315hp engine and Euro 4 standard emission. The tank is a fully enclosed structural frame made of light and durable aluminum. The roof of the tank is designed with up and down lifting mechanism for temperature control, disinfecting, cleaning, and unloading. The tanker also features sliding windows on both sides for temperature control under extreme conditions.
New Energy Vehicles
Popular Product – Light truck: Chenglong L2EV / Dongfeng EM10 Pure Electric Van/ Dongfeng Electric Van Cargo Truck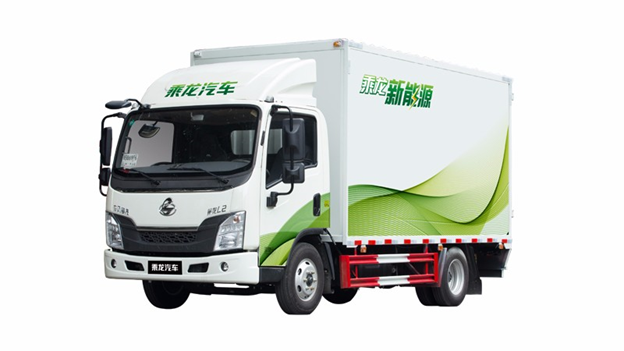 The Chenglong light truck L2EV is a pure electric truck that works on a ternary lithium battery and offers up to 88.3kwh of power. It has a permanent magnet synchronous motor, a self-adjusting arm front axle, a four-point fixed suspension, and an anti-theft alarm system.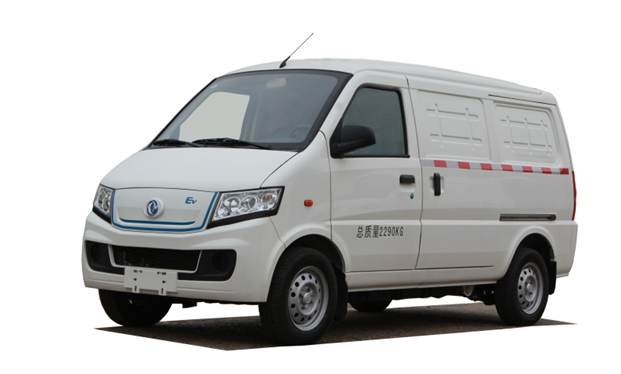 This is the Dongfeng EM10 pure electric van with a one-hour quick charge lithium battery and a maximum power of 45KW. It features 5 doors and an ergonomic design making it the ideal minibus in the electric vehicles category.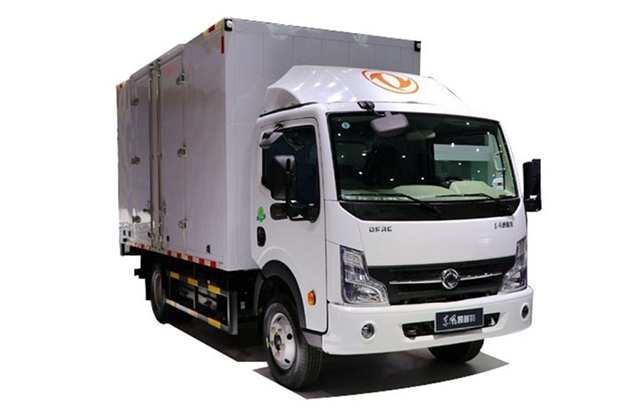 This is the environment friendly electric cargo truck by Dongfeng. It features a lithium iron phosphate battery of 99.5kWh capacity and a rated electricity power of 81.14kWh. It has a huge storage capacity with a tall container and can also reach up to 90km/h.
What are the Costs of Dongfeng Products?
What is the Cost of a Heavy-Duty Tianlong KX tractor for Sale?
The Dongfeng Tianlong KX tractor without the container ranges from $40,000 to $50,000 USD. However, these prices keep changing as per industry conditions. Therefore, the best practice is to contact Camamach for the latest and best possible rates directly from the manufacturer.
What is the Cost of Dongfeng Tianlong KL Tractor for Sale?
The Dongfeng Tianlong KL Tractor ranges from $26,000 to $35,6000. However, the price varies depending on the model and customizations in the product. Contact Camamach for the latest price and best deals on this product.
What is the Cost of Dongfeng Dump Truck Tianlong for Sale?
The 8 x4 Dongfeng Dump Truck Tianlong can range up to $80,900 USD. The price is determined by the size and model of the truck and may vary. Ask Camamach to get you the most recent rates and deals.
What is the Cost of Dongfeng Livestock Transport Truck for Sale?
The Livestock or poultry transport trucks by the brand can range up to $123, 548 USD. If you are interested in this product, Camamach will get you the updated rates and exclusive deals.
What is the Cost of New Energy Vehicles for Sale?
The Dongfeng New Energy vehicles range from $4,300 to $36971. This range includes the popular new energy vehicles listed above. The prices vary with size and model of the vehicles in each vehicle type. For best deals and up to date prices on these products, Camamach is the ideal choice.
Why is it better to import from China?
Dongfeng's reputation is backed by the central Chinese government. In recent years, Chinese manufactured have improved the ordering system for international buyers. However, it still requires a lot of knowledge about the regulations and is time consuming, especially in cases of bulk equipment.
It is best to employ a reputable supplier such as Camamach as you could face a number of challenges in the ordering process. Some of the most common problems people face in these cases are:
Different language causes a communication barrier.
If you have a small order, then chances are that your order is less prioritized by the manufacturer.
Dongfeng's local distributors might not be operational in your country.
Getting cheap rates and deals is unlikely for small orders.
Camamach deals directly with the said manufacturer and take cares of all the steps while getting you the best possible rates and deals.
Why Should you Choose Camamach for importing equipment from China?
The baseless propaganda against Chinese manufactured products has long been subdued. China is on its way to becoming the next superpower, which means the quality assurance regulations of the country are exemplary. Importing equipment from a Chinese manufacturer also comes with production and cost benefits. If you combine with the reputable assistance of Camamach, you will get better than expected result in the best possible price.
Here are some of the qualities that have made Camamach what it is today:
Frequent Factory Visits
Supervising the production process is the first step in guaranteeing that our clients obtain the highest quality products. With repeated factory inspections, we ensure that the company strictly adheres to all policies and standards.
Identification of Quality Products from Reliable Manufacturers
Camamach has stringent manufacturer selection standards that have been refined through years of industry expertise. This ensures that our clients obtain high-quality products.
End to End Procurement
Camamach supervises every procedure from order to delivery with end-to-end procurement. This provides our clients with the utmost convenience.
Cost Savings
China is ideal for importing high-quality equipment at a low cost. Camamach assists its customers by receiving the best available market deals.
Experienced Manufacturers
Camamach has been in the industry for many years and only deals with seasoned manufacturers who have a fantastic reputation. With such manufacturers, we have exported equipment to more than 20 countries.
Long Term Cooperation
Camamach seeks long-term business relationships with its clients. As a result, it provides long-term collaboration in which clients are supported with order-related issues.
Continuous QA/QC
Camamach ensures that every procedure in the order is consistent and that our clients receive the finest product possible via constant quality assurance.
Where and How to Buy Dongfeng Equipment and Products?
Here at Camamach, we have premium quality construction equipment from Dongfeng and other Chinese manufacturers for sale at reasonable rates. The ordering process remains as simple as ever, and our excellent customer service is always there to assist you.
We export worldwide, so contact us for a FREE quotation today via email [email protected] or send a message on WhatsApp for a fast response +86-131-2037-9271.