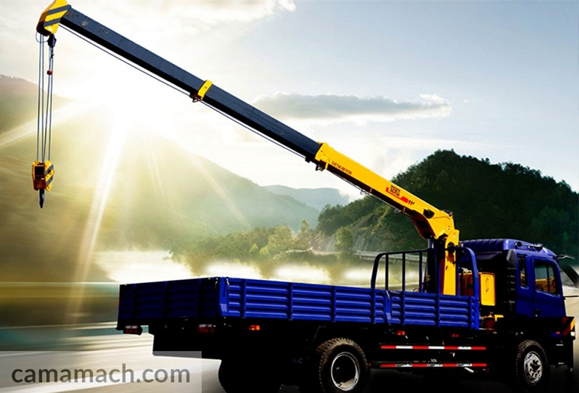 This is the 5-ton Capacity Crane Truck by XCMG, the model ordered by our Bangladeshi client. Click on the product link to see detailed specifications and descriptions.
Introduction – Industrial Machinery and Equipment
In this article, we'll take you through the step-by-step process that our construction company client from Bangladesh took while ordering a high-quality truck-mounted crane.
Importing heavy niche equipment like a truck-mounted crane must be done carefully to ensure long-term sustainability. This is why at Camamach, serving clients with reliable branded products is our top priority.
Determining What Kind of Heavy Construction Equipment Our Client Needs
The client is a Bangladeshi Construction company that needed a truck-mounted crane for moving heavy loads on the construction site.
The company contacted Camamach with their requirements and made a truck-mounted crane request.
Even though we have several options in the lifting machinery category, thorough research to deliver exactly what the client needs is crucial.
We worked towards finding the best deals and products under lifting machinery.
Finding the Right Truck-Mounted Crane
Camamach started its search for the ideal truck-mounted crane as per client requirements.
We found that the 5-ton capacity crane truck is best suited for the client.
Here are some similar models of truck-mounted cranes available at Camamach: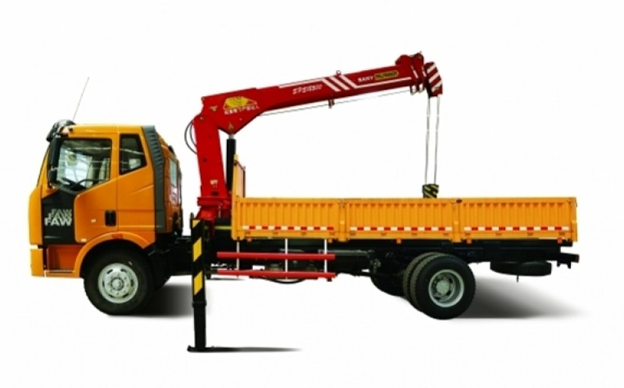 The 5-ton lift capacity truck-mounted crane by SANY is the perfect alternative for the poduct ordered by our client. It is also from a highly reputed Chinese Manufacturer. Click on the product link to see complete details.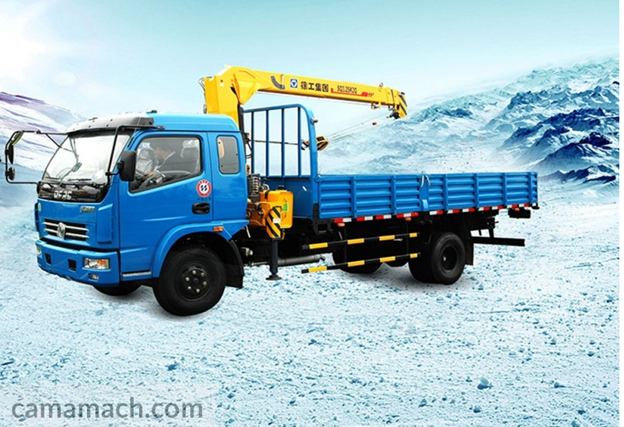 The 3.2-ton Crane Capacity Crane Truck is a smaller, less powerful, and more affordable version of the product ordered by the client. Check out the specifications on the products page.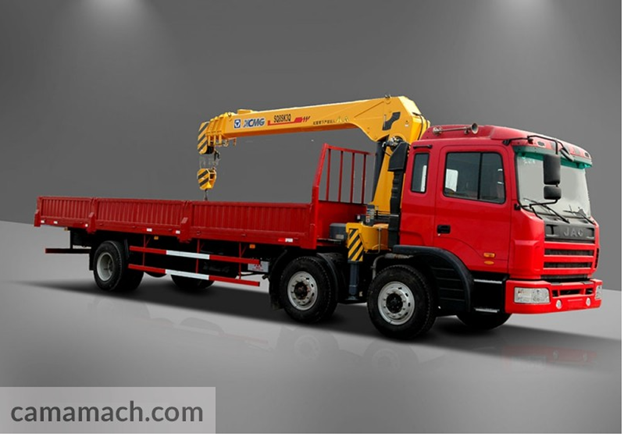 The 8-ton Lift Capacity Truck-mounted Crane Truck by XCMG is the bigger model of what the client order and can handle all the requirements. It's just a bit costlier. Check out the product page to see if this model suits you.
Identifying Suitable Chinese Construction Machinery Manufacturers
After we had complete client requirements, we began the order process by searching through reputable Chinese truck-mounted crane manufacturers.
We went through offers and specifications of truck-mounted cranes from 2 Chinese manufacturers.
After a detailed evaluation, we picked XCMG for this truck-mounted crane order.
Achieved Cost-Savings to provide a Reliable but Cheap Truck-mounted Crane from XCMG
After finding the best available option, we informed our clients of the details and briefed them over how it fits their requirements.
Once the client was happy with what we presented, we continued with the ordering process of the XCMG truck-mounted crane.
We were able to complete the entire process in record time and even managed to get 20% in cost savings for the client!
What Does This Mean for YOUR Personal/Commercial Construction Projects?
Everyone can agree that there are multiple variables involved when it comes to purchasing heavy machinery, and not even one can be compromised. Fortunately for this Bangladeshi client, Camamach happened to be a place of experience and a stellar reputation. We take into account every variable to ensure high-quality performance and long-term sustainability for the client.
If you need a specific truck-mounted crane from XCMG, all you have to do is start with these simple steps:
Wondering Where to Find Quality Truck-Mounted Cranes for Sale?
Contact Camamach now if your company requires quality truck-mounted cranes and a reliable supplier. Send us your specific needs, like the 5-ton lifting capacity truck-mounted crane, and we'll guide you through the entire ordering process. You'll find Camamach as the only supplier you'll ever need.