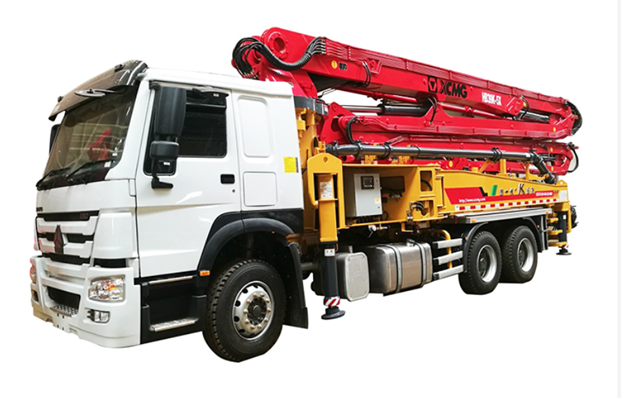 This is the XCMG 28-ton Concrete Pump – HB37, the exact model ordered by our client. It features an advanced boom structure with hydraulic reversing technology. Check out the product page for detailed specifications.
Introduction – Industrial Machinery and Equipment
We are going to take you through the ordering process of a truck-mounted concrete pump to show you how we satisfied our client from Zambia. Importing niche equipment like a concrete pump is a critical task as it plays the main role in building construction. That is why we at Camamach make it our top priority to understand client requirements and deliver the best product at reasonable rates.
Determining What Kind of Heavy Construction Equipment Our Client Needs
The client is a Zambian construction company that needed a concrete pump for building construction. The truck-mounted concrete pump can pump concrete at heights and places that would otherwise be difficult to be accessed by humans.
The client contacted Camamach for a concrete pump.
At Camamach, we have a variety of Cement and Concrete Machinery for sale and concrete pumps from different manufacturers. It is important to find the best-suited machine for our client.
We strive to find the best cement and concrete machinery for our clients.
Finding the Right Concrete Pump
Camamach started the hunt for the best concrete pump based on specific customer specifications.
We pinpointed the brand new and cost-friendly 28-ton Concrete pump by XCMG for our client as it was the best model according to the requirements.  
This particular Concrete pump can also be customized to meet specific requirements. The interchangeable spare parts can be found at Concrete Pump Spare Parts.
Here are some similar models also available at Camamach: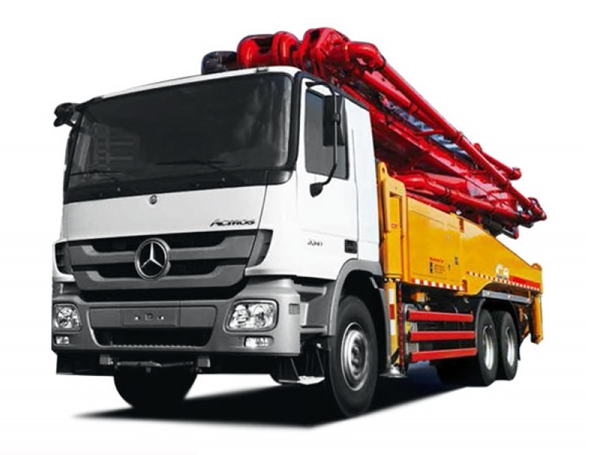 The 38m Truck-Mounted Concrete Pump by SANY is another high-quality concrete pump available for sale through Camamach. It's a powerful machine with branded truck and chassis.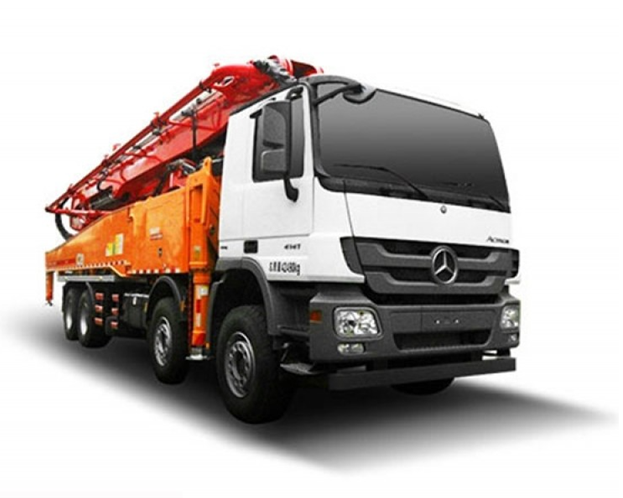 The 48m Truck-Mounted Concrete Pump by SANY is a bigger and more powerful version of the concrete machine.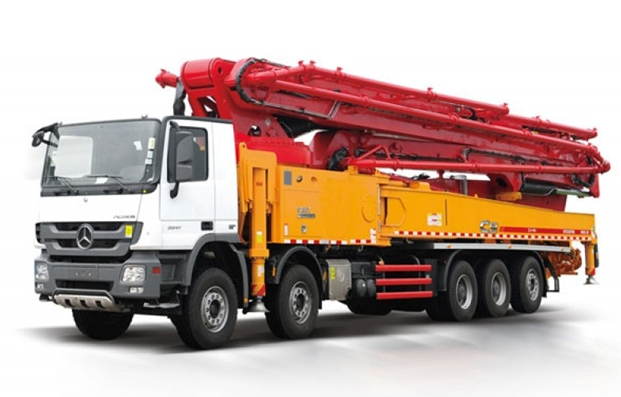 This is the 68m Truck-Mounted Concrete Pump by SANY and the biggest and most powerful concrete pump listed by Camamach. Click on the product page to see full details.  
Identifying Suitable Chinese Construction Machinery Manufacturers
Once the order details were received, we looked at the best Chinese Manufactures in the market to bring both quality and affordability for our clients.
We reached out to 2 reputable Chinese manufacturers for the construction equipment.
After evaluating them on all merits and in accordance with client requirements, Camamach shortlisted the XCMG brand.

Achieved Cost-Savings to provide a Reliable but Cheap Concrete Pump from XCMG
After selecting the best manufacturer for the client, we presented them with our findings to get their seal of approval.
We finished the order procedure for the XCMG concrete Pump after ensuring that the client was pleased with what we presented.
Following stringent customer service guidelines, we completed the order in a brief period while saving the client about 20%.
What Does This Mean for YOUR Personal/Commercial Construction Projects?
We can all admit that selecting the right construction equipment is a difficult task. With time, money, productivity, and long-term sustainability in mind, only the finest will do.
Thankfully, for this Zambian company, Camamach only deals with the finest. If you need a specific concrete pump from XCMG, this is the place to be. The entire process is designed to be as simple as it could get. All you need to do is:
Wondering Where to Find Quality Concrete Pumps for Sale?
Contact Camamach if you are searching for concrete pumps or need a reputable partner that can provide you with economical yet high-quality equipment. Simply provide us with your company's particular requirements, such as the 28-ton Concrete Pump – HB370 for the construction sector, and we at Camamach will fulfill your request and finish the entire process for you swiftly and at a low cost!