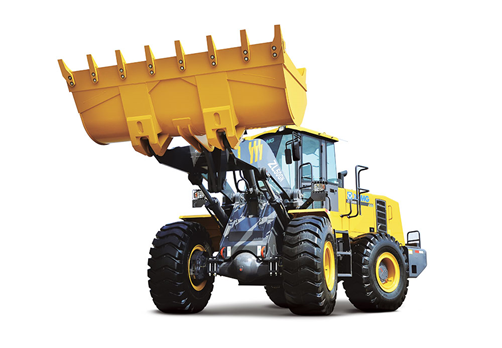 A wheel loader, or scoop loader, is a heavy machine with four large wheels used mainly to transport or load heavy materials like dirt, soil, asphalt, and rocks. This wheel loader machine features a large bucket in the front to excavate, hold, and transport construction materials with a lift arm to control the bucket. Wheel loaders are often used in mining tasks, road construction, or other urban projects.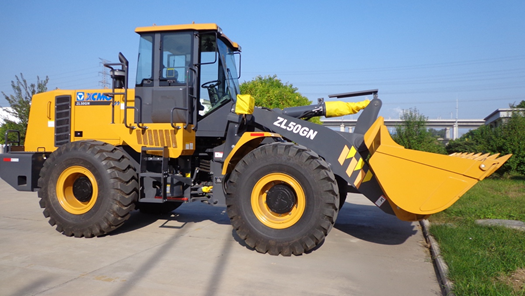 XCMG ZL50GN Wheel Loader Features
Below are the main features of XCMG ZL50GN:
1. Strong power and Drive system
XCMG wheel loader ZL50GN has a China-II emission compliant special engine and high torque reserve, which provides sufficient power for the machine to accomplish instant heavy-loading tasks with minimal fuel consumption. The device also contains a three-stage desert filter which makes the cleaning duty and maintenance both easier and at a low cost.
2. Human-orientated design
XCMG wheel loader ZL50GN has adjustable seats and steering wheel that is designed to provide maximum ergonomics and comfort for the operator. There are also strong panels of glass surrounding the entire cabin, which helps to ensure safety and increased visibility for the operator. The cab is made of sound-proof and heat-insulated material with a high-power air conditioning system inside it. The unique designs are intended to provide the most comfortable and convenient operating experience for the driver.
3. Strong Carrying Capacity.
XCMG wheel loader ZL50GN has a well-designed frame structure for heavy-duty tasks. The robust robot welding process of this machine helps ensure secure welds, high resistance efficiency, and a strong loading capacity.
XCMG ZL50GN Wheel Loader Uses
The primary functions of the ZL50GN machine is to transport building materials, dig holes and excavate. The front bucket can be replaced by other attachments based on specific construction projects. XCMG can also customize the machine to suit your needs.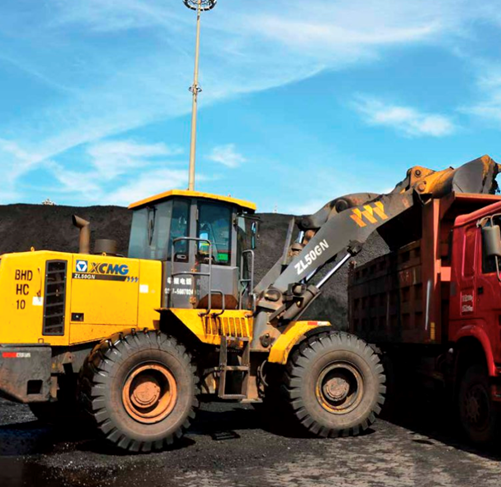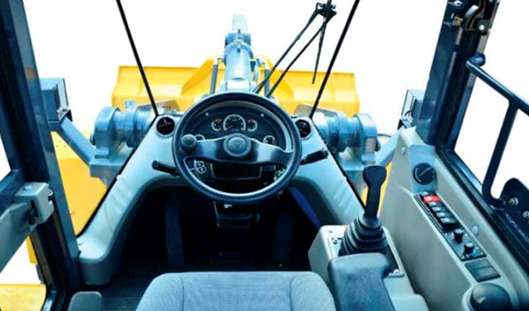 Where to buy XCMG ZL50GN Wheel Loader?
Ordering the ZL50GN wheel loader machine directly from XCMG has become more accessible, but it can still be slow and time-consuming, especially when buying small quantities of equipment. You might also face difficulties such as language barriers and non-ideal prices. Therefore, working with Camamach may be a better choice for you. At Camamach, we have experience with reliable XCMG products and equipment, and we can help you get the machine at a competitive price.
Here at Camamach, we have XCMG ZL50GN along with other premium quality construction equipment for sale, all at competitive and affordable prices. We export worldwide, so you can contact us for a FREE quotation today via email at [email protected] or send a message on WhatsApp for a fast response +86-131-2037-9271.