Sunward Quick Facts:
Location: Changsha, China
Founded: 1999
CEO & Chairman: Qing Hua He
Categories of Specialization
Wheel Loaders
Excavators
Drilling Rigs
Cranes
Mobile Crushing Stations
And much more
Market Position
Sunward ranks 7th in China 7th in China Construction Machinery comprehensive Index and ranks among the top 100 potential enterprises in the country.
It has a market cap of $1.7 billion.
It exports equipment to about 60 countries with a huge exports volume.
How is Sunward Quality, and What is Sunward known for?
Sunward is an internationally listed country that values innovation and has seen a 70% average growth rate in main income for eight years, despite the global financial crises. It has steadily positioned itself as one of China's top brands and has export relations in over 60 countries.
As per the 2020 annual report by Sunward, its performance exceeded expectations and reached record highs despite the pandemic. The annual revenue increased by 26.25%, bagging a net profit of 565 million Yuan. Several reports have suggested that Sunward is expanding even further, which will influence the entire Global construction equipment market.
The brand has manufactured over hundred specifications of high-performance and quality machinery such as excavators, skid steers, forklifts, rotary drills, and pile drivers while keeping intellectual property rights.
What are the Most Popular Sunward Products?
Here, we have listed the most popular Sunward products that Camamach can get for you at the best rates.
Popular Sunward Excavator – Large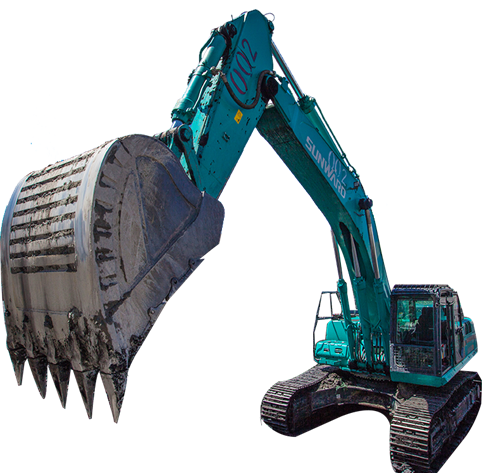 This is the large Sunward Excavator featuring an imported Cummins turbocharged engine, a multi-strategy priority circuit hydraulic system, a multipoint lubrication system, a multistage air/ fuel filler system, a heavy four-wheel belt, a strong steel structure, and a resistant rock bucket.
Popular Sunward Drilling Rig – Submersible drilling Rig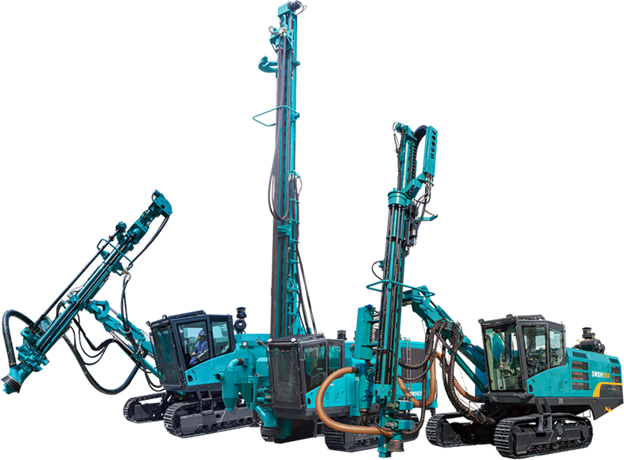 The submersible drilling rig by Sunward is an efficient, reliable, and environmental friendly machine with excellent performance, advanced control system, and adaptability.
Popular Sunward Crane – Telescopic Crawler Crane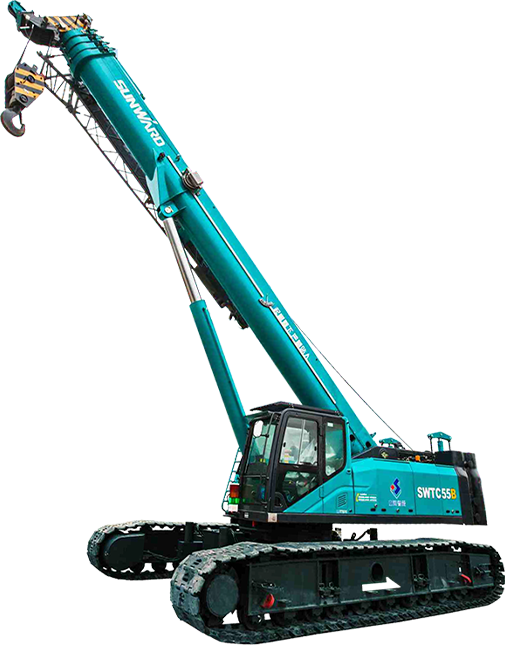 The Sunward crane features an advanced electronic control system, a reliable hydraulics system, an eco-friendly engine, a comfortable cab, and an easier control system – multiple methods for operating telescopic outriggers.
Popular Sunward Loader – SWL4018 Wheeled Skid Steer Loader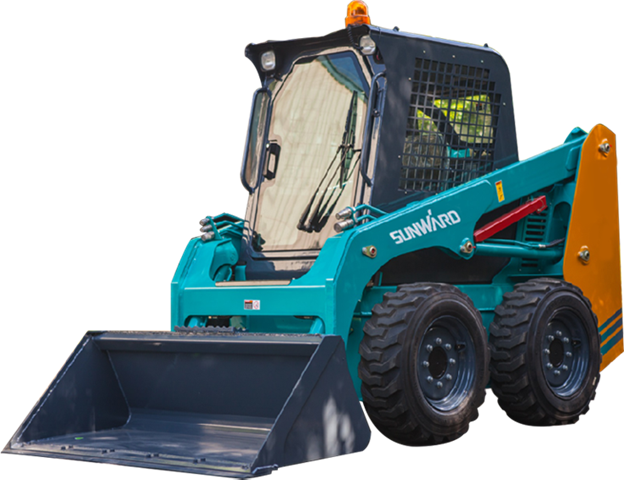 The SWL4018 Wheeled Skid Steer Loader by Sunward features multiple attachment points, multiple configuration options, and a custom imported engine and valve block. It is stable, reliable, safe, and comfortable for the operator,
Popular Sunward Mobile Crushing Station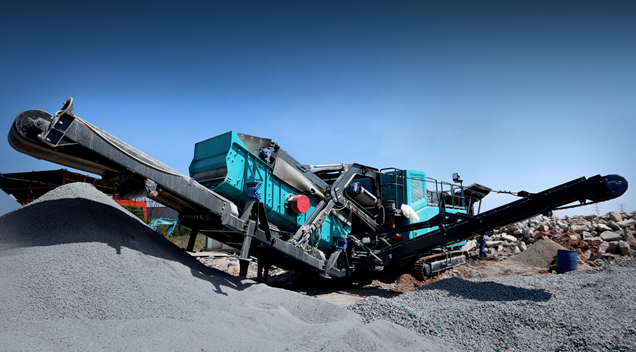 The Sunward mobile crushing station is characterized by a graceful design, high performance with low fuel consumption, high stability, all while being comparatively cheaper.
Popular Sunward Aerial Work Platform - SWSL1412HD Scissor type aerial work platform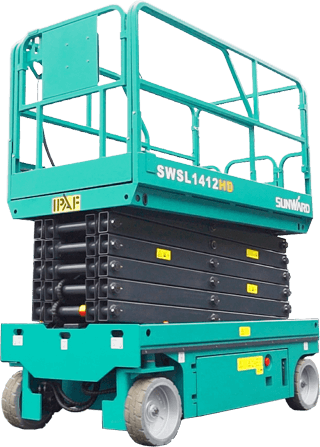 Sunward's SWSL1412HD Scissor-type aerial work platform features an incline protection system, a unidirectional extension platform, a high-strength scissor structure, a self-locking door for safety, an overload alarm system, a front-drive system with an ultra-small turning radius, and full forward speed.
What are the Costs of Sunward Products?
What is the Cost of Excavators for Sale?
The Sunward Excavators range from $21,169 to $275,488 USD. The massive price range covers all sizes and models of excavators by the brand. The bigger and more advanced machine costs more. However, the prices keep changing, so it is best to get a free quotation from Camamach. We'll get you the latest and best rates.
What is the Cost of Drilling Rigs for Sale?
These heavy-duty machines by Sunward range between $169,453 and $217,423 USD. This price range varies with the type and size of the drilling rig. Camamach will get you the latest and best rates in the market.
What is the Cost of Crawler Crane for Sale?
Crawler cranes by Sunward range between $139,325 and $327,910 USD. The prices vary with the model and customization of the machine.
What is the Cost of Skid Steer Loader for Sale?
Loaders by Sunward fall in the price range of $15,545 to $40,611 USD and are dependant on the size and model of the product. The best way to get the most recent rates is through Camamach.
What is the Cost of Mobile Crushing Station for Sale?
The mobile crushing stations range between $80,000 and $240,000 as per the model and size. But this price range isn't constant. For the latest price, contact Camamach now.
What is the Cost of Aerial Work Platform for Sale?
Sunward's Aerial work platforms range between $9,429 and $18,009 USD. You should Camamach for the most current rates as these keep changing and are dependant on the size and model.
Why is it better to import from China?
China, on its way to becoming the next superpower, has made a lot of progress in terms of ease of doing business and making life easier for buyers. Manufacturers have made the direct ordering process a lot easier. But still, the process tends to be very time-consuming and requires the know-how of the Chinese regulations.
Following are some of the most occurring problems that buyers usually face:
Communication barrier due to different languages. Not everyone speaks English either.
In direct ordering, brands tend to prioritize bulk orders only.
Sunward's local distribution might not be available in your country.
Small orders don't usually get cheaper rates.
This is why Camamach will serve as a reliable and experienced middle man between you and Sunward. Our decades of experience with top brands make us ideal for the quality assurance and control you seek. We'll work out your requirements and find you the best deal in the market while consistently supervising every step of the order.
Why Should you Choose Camamach for importing equipment from China?
The baseless bias against Chinese products has been nothing but propaganda as China houses the largest manufacturers on the planet. Importing heavy equipment from a brand like Sunward guarantees quality, production, and cost benefits.
The best way to capitalize on said benefits is to acquire the trustworthy assistance of Camamach. We'll make sure you get the best deals in the shortest of time.
Here are some of the reasons that have made Camamach the first choice for hundreds of clients:
Frequent Factory Visits
Camamach observes and ensure the quality standards of a brand with frequent factory visits. It is also important to ensure customer requirements are being met.
Identification of Quality Products from Reliable Manufacturers
Camamach uses its experience and links with the manufacturers to pick out the best-suited products for our clients.
End to End Procurement
By following end-to-end procurement, we supervise every step from the moment of the order to the moment of delivery. It instills confidence in our clients and earns us more business.
Cost Savings
As said above, one of the main reasons you need to go with Camamach is the cost savings. We find you the best-rated deals that aren't reserved with direct ordering.
Experienced Manufacturers
Camamach has developed a list of the most experienced manufacturers in the business over the course of 20 years.
Long Term Cooperation
Camamach makes it mandatory to provide after-dilvery services such as feedbacks to our clients to build a long-term relationship.
Continuous QA/QC
With continuous quality assurance and quality control, we save time and ensure that the product is exactly what the client ordered.
Where and How to Buy Sunward Equipment and Products?
Here at Camamach, we have premium quality construction equipment from Sunward and other Chinese manufacturers for sale at reasonable rates. The ordering process remains as simple as ever, and our excellent customer service is always there to assist you.
We export worldwide, so contact us for a FREE quotation today via email [email protected] or send a message on WhatsApp for a fast response +86-131-2037-9271.