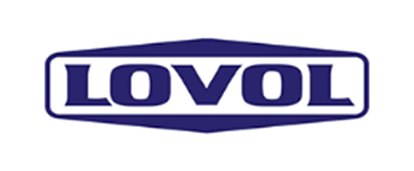 Introduction: Overview of Camamach and Foton Lovol Heavy Industry
Camamach is a heavy equipment supplier who partners with the most well-known Chinese heavy machinery manufacturing companies, such as Foton Lovol. Foton Lovol, founded in 1996 and headquartered in Changping, Beijing is one of China's largest construction machinery enterprise and ranks an impressive 64th largest in the global industry. Discover more details about Lovol.
Purpose of Factory Visit
Camamach performs frequent visits with all of its partners; it is an integral part of our company values. When our Camamach team-members scheduled a visit to one of Foton Lovol's factories, we did so for the following purposes:
as a standard visit
to become familiar with the organization's qualities
to become familiar with the organization's current circumstance
to reinforce the Camamach – Foton Lovol respective organization
to examine potential issues and quickly resolve them
Factory Location
Despite the many factories Foton Lovol has in China, they have also developed influence across the world and have factories located in various countries across the globe, including Japan and Europe.
The particular factory we visited was the LOVOL Heavy Industry Co., Ltd located in Tianjin, China. This specific manufacturing site is where Foton Lovol manufactures their backhoe loaders, which is used in in road construction or in industrial construction projects.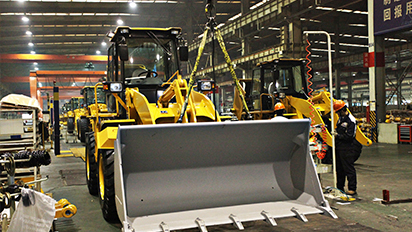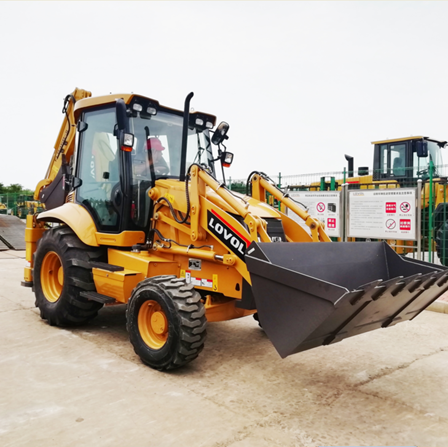 Foton Lovol Backhoe Loader Factory
At Camamach, we offer Foton Lovol backhoe loaders for sale. These backhoe loaders are used to dig into hard surfaces. Backhoe loader models from Foton Lovol that we provide include:
This backhoe loader carries a capacity of 1000kg, which is quite high in comparison to other backhoe loaders.
The cab is designed with a comfort seat that allows the operator to use the backhoe loader machine for long hours.
The machine is made out of hardy material to ensure durability.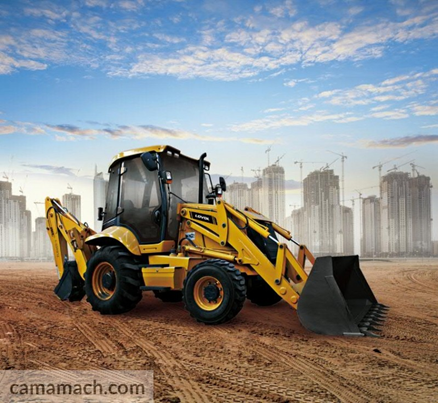 We reviewed and learned details about the current backhoe loader models that we provide, and also discussed and learned more about Foton Lovol's new upcoming equipment. Camamach also provides Foton Loval garbage trucks.
Projections Regarding Heavy Machinery Exports
Camamach and Foton Lovol have worked together for many years, and we are continuing to strengthen and expand our partnership and continue to discuss projections regarding exports of Foton Lovol's heavy machinery equipment. We primarily source Foton Lovol backhoe loaders, but are working towards the process of sourcing additional popular Foton Lovol equipment in the future, including:
Foton Lovol Rollers
Foton Lovol Forklifts
Foton Lovol Skid Steer Loaders
Foton Lovol Graders
Foton Lovol Bulldozers
Foton Lovol Concrete Pump
We look forward to our continued co-operation with Foton Lovol as they continue to offer affordable, industry-leading, heavy construction equipment for the entire global market.
Interested in Foton Lovol Construction Equipment for Sale?
At Camamach, we offer heavy construction equipment from Foton Lovol and a number of other highly influential Chinese equipment manufacturers. We make it our top priority to supply affordable premium quality construction equipment, such as quality backhoe loaders, while providing exceptional service throughout the entire order process. Please contact us for a FREE quotation today through email at [email protected], or by visiting our contact page. We ship worldwide!