Introduction: Overview of Camamach and Changlin Heavy Industry
Camamach is a heavy equipment provider that collaborates with some of China's best-known heavy machinery manufacturers, such as Changlin. Changlin is a heavy construction material manufacturer based in Qingdao. Changlin was acquired by SINOMACH-HI International Equipment Co. Ltd. (established in May 2018). Learn everything there is to know about Changlin.
Purpose of Changlin Factory Visit
Camamach pays regular visits to all of its business partners; it is a crucial component of our corporate culture. Whenever members of the Camamach team organized a visit to one of Changlin's factories, we conducted so with the following objectives in mind:
As a regular check-up.
To know more about the corporation's beliefs.
To understand the company's environment.
To improve the Camamach - Changlin bilateral cooperation.
To address and immediately fix any issues that may arise.
Changlin Factory Location
Changlin has business zones throughout the world, with two main business platforms in Beijing and Changzhou. The following is a list of industrial parks in China:
Large Scale Industrial Base – Tianjin.
Large Scale Industrial Base – Changzhou.
Large Scale Industrial Base – Luoyang.
Large Scale Industrial Base – Luzhou.
Despite the many factories that Changlin has in China, they have also developed influence across the world and have operating factories located around various countries across the globe. Changlin currently has its factories in over 50 countries, and 6 overseas subsidiaries, including:
The particular factory we visited was the SINOMACH-HI International Equipment Co. Ltd. located in Changzhou city. SINOMACH-HI International is one of numerous Changlin production sites specializing in motor grader production. Changlin produced their first 16-ton low-cost Motor Grader 719, which is equipped with a blade length of 4268 mm.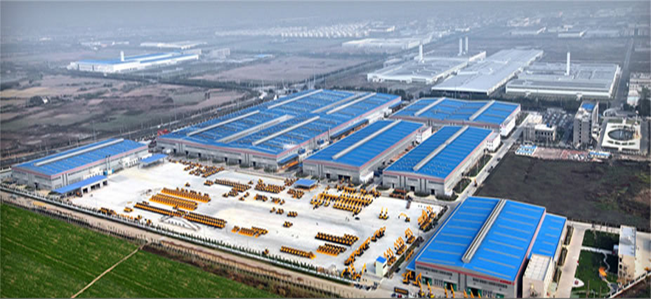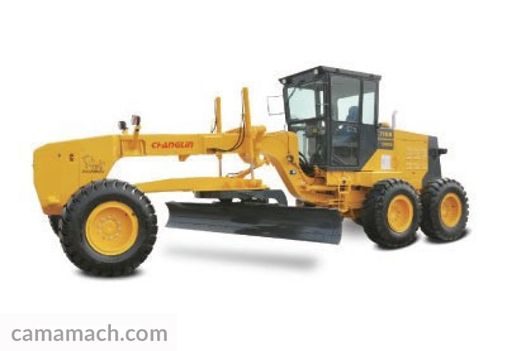 Changlin Motor Grader Factory
Changlin motor graders are available for purchase at Camamach. These motor graders are quite powerful, with a minimum turning radius of 7400 mm. The following are some of the Changlin Motor Grader models that we offer:
Changlin 16-ton Low cost Motor Grader 719.
Total Operating Weight: 15800 kg.
Maximum Blade Length: 4268 mm
Maximum Lifting Height: 450 mm
We toured the Changlin Motor Graders factory since Road Graders are the principal type of Changlin equipment that we provide. We went over the existing Motor Grader models we offer and discovered more about them, as well as discussing and learning more about their new incoming equipment.
Other Changlin Heavy Equipment
Although Changlin specializes in their motor graders, they also provide other types of heavy construction equipment. Other popular Changlin products that we offer includes the backhoe loader.
Total Operating Weight: 8000kg
Maximum Rated Loading Capacity: 1700kg (standard bucket)
Maximum Bucket Capacity: 1000 litres (standard bucket)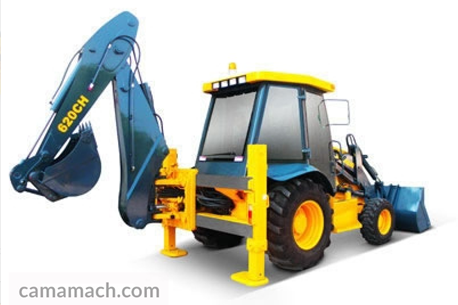 Projections Regarding Heavy Machinery Exports
Camamach and Changlin have collaborated for several years, and we're still working to deepen and extend our cooperation links, as well as discuss expectations for Changlin's heavy construction equipment exports. Even though we predominantly source Changlin Motor Graders, we are planning of sourcing other renowned Changlin equipment in the future, which include:
Changlin Road Roller
Changlin Excavator
Changlin Bulldozer
Changlin Wheel Loaders
And more!
We are excited to work with Changlin in the future as they strive to provide low-cost, industry-leading heavy construction equipment to the worldwide market.
Interested in Changlin Construction Equipment for Sale? Camamach offers heavy construction equipment from Changlin as well as a variety of other well-known Chinese manufacturers. We make it a top goal to provide reasonably priced, high-quality heavy construction equipment while offering outstanding customer service throughout the order process. Contact us now for a FREE quote by emailing [email protected] or visiting the contact us page at our website.