What is an excavator?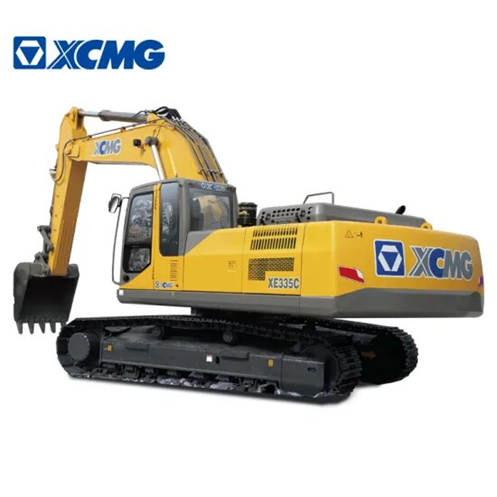 An excavator, also known as a digger, is a type of heavy construction equipment that is used to dig up earth. It can be used in road construction, large scale agricultural activities, and also in the construction of commercial buildings. This industrial machine is widely used in the construction industry. The typical excavator price ranges from $120,000 - $150,000.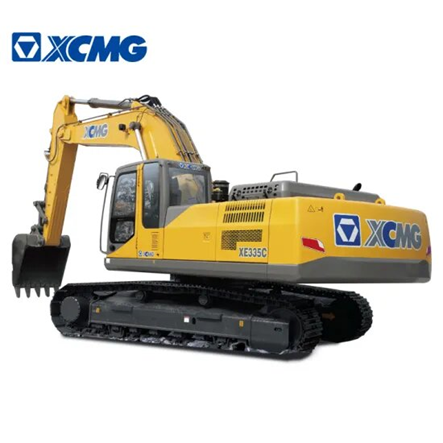 What are the XCMG XE335C Excavator Special Features?
1. Efficient fuel use
XCMG engines are known for their low fuel consumption, low noise, and low emissions.
The function efficiency of a negative flow control system is maximized, and the balance of power and hydraulic load can be achieved with the aid of a smart electronic control system.
2. Multiple applications
The XCMG XE335C Excavator has various boom and bucket configurations to optimize its use in different conditions. It has a multi-functional machine system which can do a variety of tasks, including digging and crushing.
3. Comfortable operational experience
The required temperature is maintained by an air conditioner and heater, as well as a multi-channel stereo air input system.
 4.    High functioning operational features
The XCMG XE335C Excavator is equipped with a high-tech audio system. The hydraulic shock absorbers in the cab allow for multi-directional and multi-level adjustments.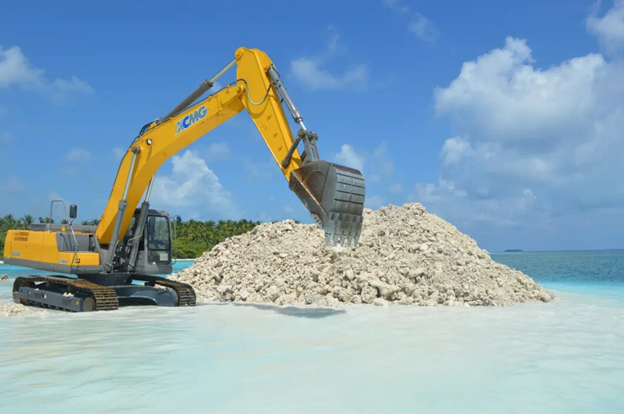 Why buy a XCMG XE335C Excavator and what Construction Projects are they for?
The primary purpose of the XCMG XE335C Excavator is to dig up earth for large scale purposes. The excavator can be replaced by other attachments based on the specifics of the construction project. This Excavator can be used both for commercial and private construction projects and are primarily used for heavy duty projects like digging trenches, breaking holes, lifting away waste, and excavating mines. XCMG can customize the machine to suit your need.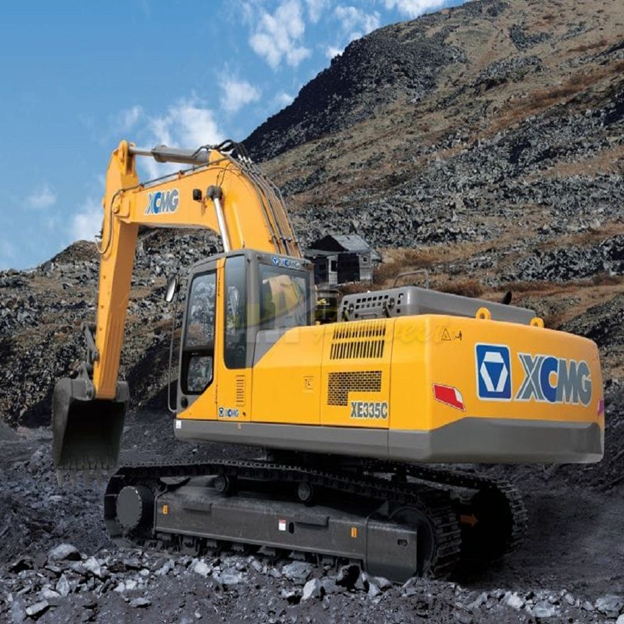 Where to Find a XCMG XE335C Excavator for Sale?
Ordering the XCMG XE335C Excavator from XCMG directly has become more accessible over the years, but it can still be a slow and time-consuming process, especially when buying small quantities of equipment. You might also face difficulties such as language barriers and non-ideal prices. Therefore, Camamach may be a better choice for you. At Camamach, we have experience with reliable products and equipment from XCMG and other Chinese construction machinery manufacturers, all while helping you get the machine you desire at a competitive price.