What is a Road Roller?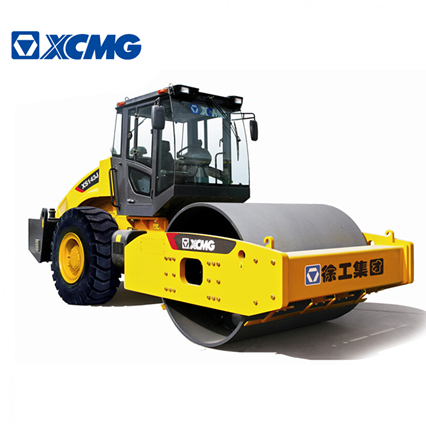 A Road Roller, also known as a roller compactor, is a type of heavy construction equipment that has a steel drum in the front and two special wheels in the back. This industrial machine is widely used in compaction operations of pebbles, sandy soils, moraine soil, blasting rock and soil in the construction of large projects. The typical road roller price ranges from $39,000 - $90,000.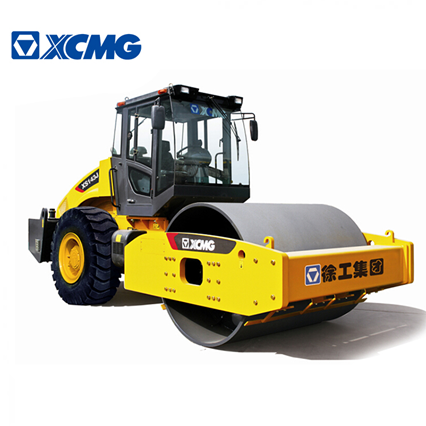 1. The engine
This heavy machinery equipment uses the H-series low-speed diesel engine, which is water-cooled, four-stroked, direct injection turbocharged, and air-air intercooled. This type of four-cylinder diesel engine offers a huge power reserve as well as energy-saving and noise-reduction capabilities.
2. The hydraulic drive
To offer improved drive efficiency and gradeability, the rear drum hydraulic drive uses a closed hydraulic drive system consisting of a variable displacement piston pump and a piston motor.
3. The clutch
Clutch is fitted directly on the engine flywheel, and the primary clutch's operation mechanism is an air-assisted mechanism that substantially reduces the operating force. The main clutch is a heavy-duty special clutch, which is a dry type generally combined friction clutch with a good maintainability and reliable performance.
4. Hydraulic vibration system
Hydraulic vibration system comprises of a gear pump and motor to build an open system. The control method is electronic and it can satisfy the requirements of various operating situations with double frequency and double amplitude.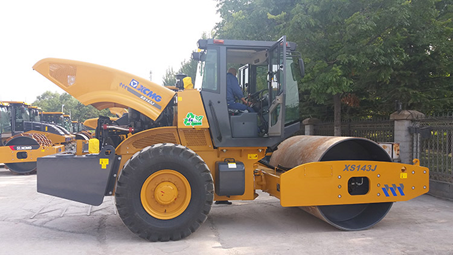 Why buy a XS143J Road Roller and what Construction Projects are they for?
The primary purpose of the XS143J Road Roller is to compact soil, gravel, concrete and asphalt materials. The Road Roller can be replaced by other attachments based on the specifics of the construction project. This road roller can be used for both commercial and private construction projects; they are primarily used for road construction and the construction of foundations. XCMG can also customize the machine to suit your need.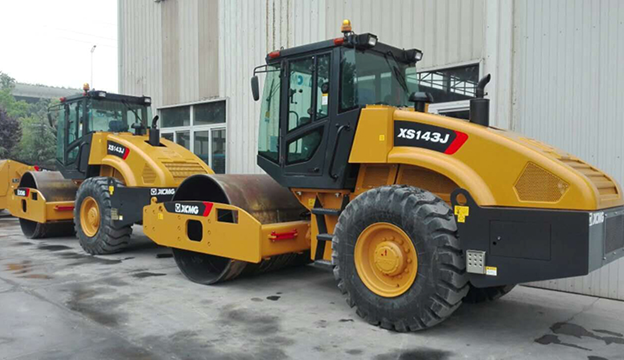 Where to Find a XS143J Road Roller for Sale?
Ordering the XS143J Road Roller from XCMG directly has become more accessible over the years, but it can still be a slow and time-consuming process, especially when buying small quantities of equipment. You might also face difficulties such as language barriers and non-ideal prices. Therefore, Camamach may be a better choice for you. At Camamach, we have experience with reliable products and equipment from XCMG and other Chinese construction machinery manufacturers, all while helping you get the machine you desire at a competitive price.