What is a Motor Grader?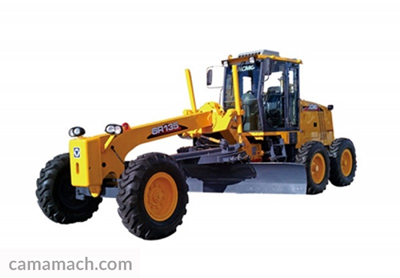 A Motor Grader, also known as road grader, is a type of heavy construction equipment that is structurally designed with a long blade; the blade runs diagonally to the body of the machine. This industrial machine is widely used in road construction projects, national defense construction, mine construction and water conservancy construction. The typical motor grader price ranges from $50,000 - $500,000.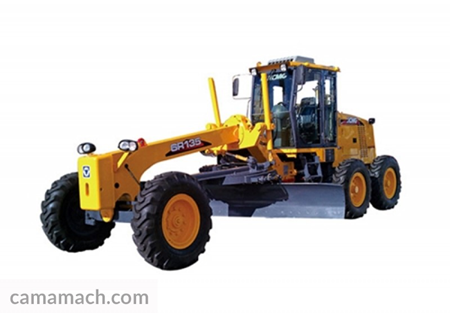 1. Rear axle
The rear axle uses balanced suspension to ensure that all four wheels are loaded evenly, allowing the adhesion capacity to be fully utilized. The rear axle's main drive is fitted with a "NO - SPIN" self-locking differential.
2. The hood
The hood is a structural component that is well-shaped and has a turn-over feature. The two-sided double door is reversible, which further improves maintenance.
3. Torque converters
Torque converters have a large torque coefficient and a large region of high performance. It has a strong working characteristic combination with the engine. The transmission box has six forward gears and three reverse gears, as well as a neutral start safety feature, electro-hydraulic gear shift control, versatile operation, no-impact shift, and a fair speed ratio distribution to meet the needs of different working conditions.
4. The steering axle
The steering axle is located in the front of the vehicle. The axle has the ability to swing from side to side. It uses an integrated frame in addition to front steering, which helps to minimize the turning radius even further.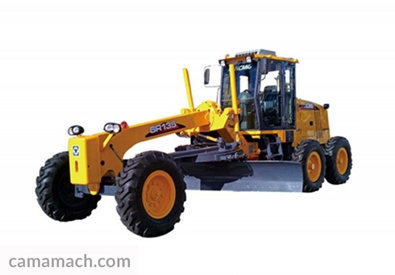 Why buy a GR135 Motor Grader and what Construction Projects are they for?
The GR135 Motor Grader is used to handle a variety of construction work. The Motor Grader can be replaced by other attachments based on the specifics of the construction project. This motor grader can be used both for commercial and private construction projects, and are primarily used for ground leveling, ditching, slope scraping, bulldozing, scarification, snow removal for large areas such as highway, airports etc. XCMG can also customize the machine to suit your need.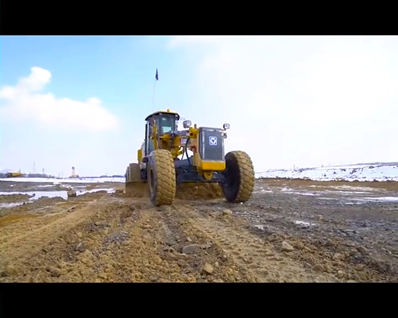 Where to Find a GR135 Motor Grader for Sale?
Ordering the GR135 Motor Grader from XCMG directly has become more accessible over the years, but it can still be a slow and time-consuming process, especially when buying small quantities of equipment. You might also face difficulties such as language barriers and non-ideal prices. Therefore, Camamach may be a better choice for you. At Camamach, we have experience with reliable products and equipment from XCMG and other Chinese construction machinery manufacturers, all while helping you get the machine you desire at a competitive price.