What is a Self Loading Concrete Mixer?
Do you need a concrete mixer for your construction project If so, check out this video to see 4 CBM Self-Loading Concrete Mixer at Camamach! The video shows our Self-Loading Concrete Mixer' volume, mobility, mixing and much more. Contact us for a FREE Quotation on Concrete Mixer and all Cement and Concrete Machinery!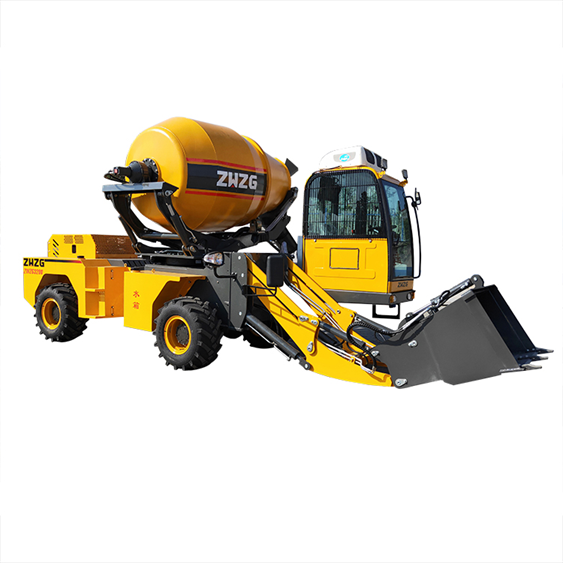 Self-loading concrete mixers are special machines used to batch, mix and transport concrete. They consist of a rotating drum fixed on a vehicle frame with a loading bucket and fitted operator-driven cab.
Self-Loading Concrete Mixers are essential for the construction sector, and Camamach has them fully stocked with updated features. They are designed to meet safety standards during heavy construction and to improve efficiency.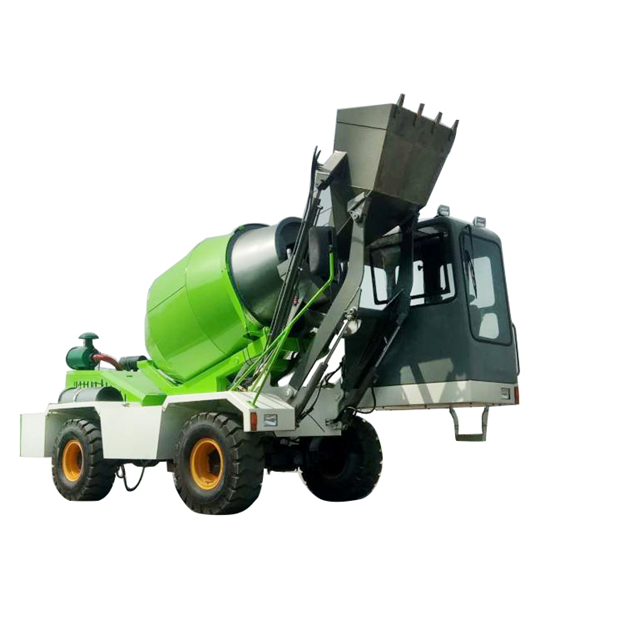 Self Loading Concrete Mixer Features
The general features of Self Loading Concrete Mixer include:
Cement Mixing Drum
The rotating drum fixed on the vehicle constantly mixes the cement and has a capacity to hold around 1400 liters.
4x4 wheels
The vehicle has 4x4 wheels which are highly beneficial to operate in regions that are underdeveloped and are rough.
Cab
The cab on top of the vehicle is designed to provide a 360-degree vision, this ensures the safety of the operator and increases productivity.
Loading Shovel
A loading shovel is fixed in the front of the vehicle to hold materials with a capacity of approximately 18 liters.
Steel Profile Chassis
The vehicle has an articulated steel profile chassis allowing flexibility for operations on the construction site.
Self Loading Concrete Mixer Uses
Accuracy
Self-Loading Concrete Mixers can load, mix, produce large amounts of cement per day and electronically weigh each batch to ensure accuracy and precision in construction.
Construction
The primary use is to provide cement for foundations, ground consolidation, and piling.
Transport
Mines and Tunnels are complex and challenging to work in, but due to the design of the Concrete Mixers, it is easily transported. Some areas are hard to access, such as power plants, dams, and bridges, they require large amounts of cement and our mixers are ideal in these conditions as they are built to work in such difficulties.
Operating
Self-Loading concrete mixers are suited to operate in working sites, urban and busy cities, and remote, underdeveloped rural area.
Self Loading Concrete Mixer Types
Here is the product offered by Camamach: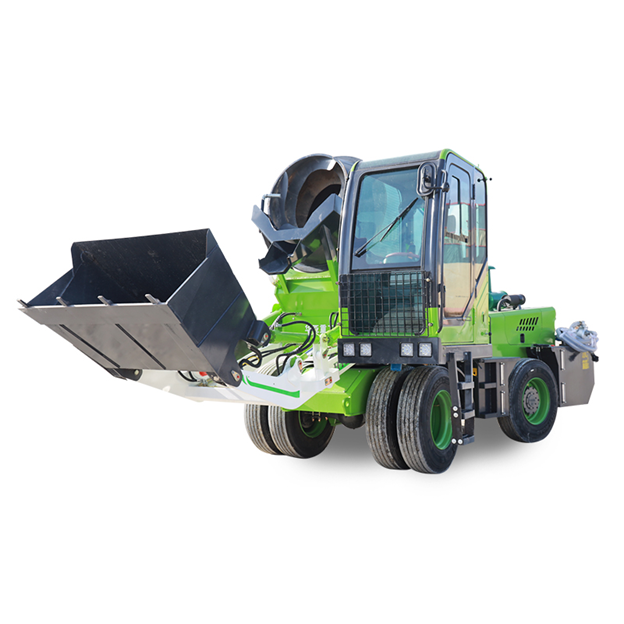 Where to Buy Self Loading Concrete Mixers?
Camamach has got the highest quality Self Loading Concrete Mixers for sale in stock. If you require bulk quantities of this equipment, then Camamach is the best choice.
Which Countries Manufactures Self Loading Concrete Mixer in Bulk?
Self loading concrete mixers are quite popular in the construction industry. They have a huge demand, especially in the developing countries. 
The best equipment is manufactured byChina, Canada, and Italy.
Who are the top Chinese Manufacturers of Self Loading Concrete Mixer?
China is a mass producer of mining equipment. Camamach has screened through the leading Original Equipment Manufacturers (OEMs) and have tested them on all aspects. Self Loading Concrete Mixers at Camamach is:
 Contact us now for detailed specifications and videos along with the pricing.
What's more in the store?
Camamach has all the concrete equipment you'll ever need. Some of the others include: