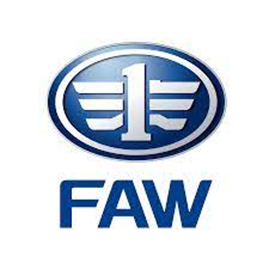 FAW Quick Facts:
Location: Changchun, Jilin, China
Founded: 1953
CEO & Chairman: Xu Liuping
Categories of Specialization:
Market Position:

Ranked 87th out of Top 500 Chinese Enterprises

Top 100 in Construction Machinery Manufacturing

Supplies more than 80 countries and regions
How is FAW Quality?
FAW has been in the manufacturing industry for many years, allowing them to advance to become one of China's top machinery manufacturing companies. With over 65 years in the industry, FAW has demonstrated numerous times the high-quality characteristics of their equipment. This can be recognized through their many notable accomplishments:
FAW Group Co.,Ltd., founded as the "First Automobile Works", is the birthplace of China's automotive industry.
In 2009, FAW was the largest machinery corporation and the second largest auto manufacturer in China.
In 2010, FAW sold 2.56 million units making them the third most productive vehicle manufacturer in China.
What is FAW known for?
FAW has a vast selection of diverse products; some of which are very well-known across the world. FAW is particularly well-known for their commercial trucks which are highly regarded around the world. Most of FAW's revenue is generated domestically in China but they are beginning to develop a footprint on the global stage as well.
What Are Some Common Types of FAW Equipment?
FAW commercial trucks are sturdy, dependable, and have shown to be useful in a variety of sectors and across long distances by reducing vehicle wear and diesel costs, boosting driver efficacy, and ensuring the long-term viability of businesses.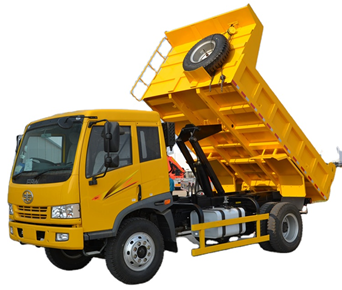 FAW chemical trucks can be used to transport chemical liquids, such as hydrochloric acid, concentrated sulphuric acid, alcohol, hydrogen peroxide, etc. They are made of carbon steel, stainless steel lined with rubber, aluminium, and other materials.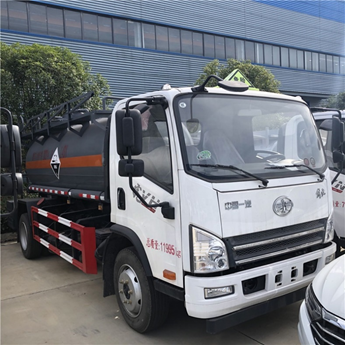 FAW truck heads have a solid frame, large cargo capacity, powerful engine, and dependable performance to meet your long-distance highway transportation needs.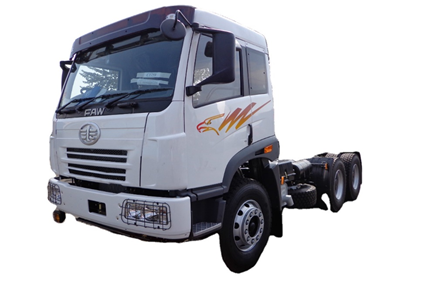 FAW vans have a cage-type body consists of side wall, roof cross beam, front bumper, front door anti-collision bar, front door reinforcement plate, sliding door anti-collision bar, sliding door reinforcement plate, framework side beam and framework cross beam.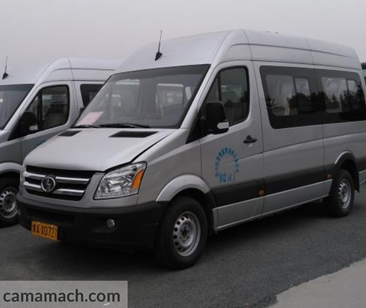 What are the Most Popular FAW Products?
FAW has developed some very successful and popular products over their years in the industry. As FAW continues to strengthen and innovate their machinery equipment, their selection of popular product models will only continue to expand. Here is a list of some of FAW's most popular products:
FAW Chemical Truck – FAW 25CBM
The 25CBM chemical truck has protective handrails installed on both sides of the top of the tank for top guard. It also has an anti-skid plate installed for anti-skid walkway. It has a tube box that is the same length as the tank body and a manual pump inlet and outlet.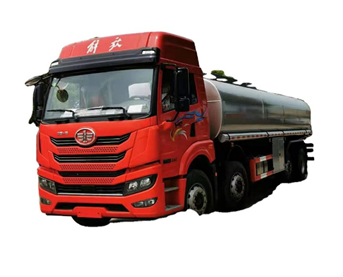 FAW Cement Concrete Mixer – FAW J6P
This cement concrete mixer has a power of 97KW - 260KW. It has a left-hand driving position, a total mass of 25,000 kg and an overhand of 1500/2125 mm. It comes with an adjustable co-driver's seat, safety belts and adjustable steering wheel.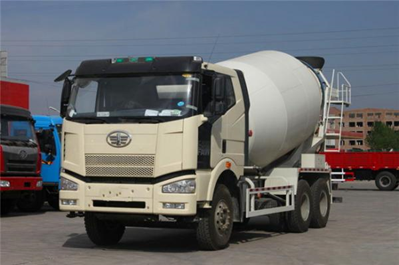 FAW Truck Head – FAW JH6
This truck head has a horsepower of 350-450 hp and a manual transmission type. It has a gross weight of 8850 kg and a front axle load of 7500kg. The rear axle load is 2×13000 kg.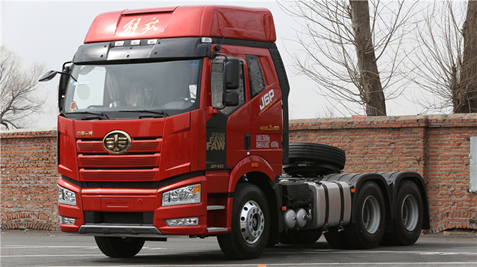 FAW Passenger Van - FAW X-PV
This van has a wheelbase of 2450mm and a seating capacity of 6-8 people. It has a single plate, diaphragm spring clutch and a minimum turning radius of 4.5m. It can go to a maximum speed of 110 km/h and has a fuel tank of 37 litres.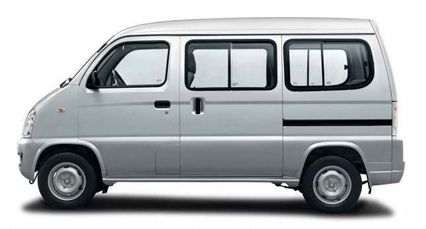 What are the Costs of FAW Products?
What is the Cost of a FAW commercial truck for Sale?
The typical FAW commercial truck featured through Camamach ranges from $49,000 to $55,000 USD. The price will vary depending on the machine size and model number. Given that models are constantly changing, you may contact us for the latest pricing.
What is the Cost of a FAW van for Sale?
The typical FAW van featured through Camamach ranges from $10,000 to $15,000 USD. The price will vary depending on the machine size and model number. Given that models are constantly changing, you may contact us for the latest pricing.
What is the Cost of a FAW truck head for Sale?
The typical FAW truck head featured through Camamach ranges from $49,000 to $55,000 USD. The price will vary depending on the machine size and model number. Given that models are constantly changing, you may contact us for the latest pricing.
How do I Import from China?
Directly buying from FAW and other Chinese manufacturers has grown considerably easier in recent years, but it is still a tedious and time-consuming procedure, especially when acquiring modest amounts of equipment. This is why finding a Chinese sourcing agent to assist you with the purchasing and logistics process is necessary. Camamach can assist you in meeting your construction equipment requirements by overseeing the whole procurement process. We buy directly from FAW and its subsidiaries, resulting in a quick and easy transaction.
Does China have Import Barriers?
Yes, importing from any foreign market posses barriers, some of which are cultural and others more technical. Here is a list of the different barriers that business face when importing from China:
Communication and language difficulties
Uncompetitive price when purchasing small numbers
Slow response when ordering small quantities
FAW local distributors may not sell to your nation
Slow after-sales support when ordering small quantities
Camamach procures in volume directly from FAW, removing the barriers that a business would encounter when ordering directly from the manufacturer and allowing us to offer better pricing and faster feedback. Camamach offers flexibility to buy the equipment that meets your requirements, and budget from top Chinese manufacturers such as FAW.
Why Should I Import from China and What are the Benefits of Working with Camamach?
Importing FAW equipment from China can give your company with a number of benefits, including increased production and lower costs. There has always been a bias against purchasing from Chinese manufacturers, but the truth is that importing from manufacturers like FAW, especially with Camamach's help, offers numerous benefits and advantages for your business. The following are some of the key advantages of importing from China and working with Camamach:
Regular Factory Visits
Factory checks are necessary throughout the production process to guarantee that products are made in accordance with rules and procedures. Throughout the manufacturing process, Camamach visits the plant on a frequent basis (prior to, during, and following production).
Locating Reliable High-Quality Product Manufacturers
Providing clients with high-quality goods from reputable manufacturers has always been a priority. Camamach seeks for trustworthy manufacturers and only works with them if their manufacturing process meets our specifications.
Camamach's procurement process is comprehensive
This means we look at every stage of the process, from the minute a firm makes an order to when the goods arrive at their destination, and we'll be there to help you along the route and handle all of the logistics. Customers benefit from end-to-end procurement since it assures their convenience and happiness.
Cost Savings
One of the most compelling reasons for organizations to work with Camamach is our primary objective of lowering costs and boosting profits for our customers. If you know your way around the market, China may be a fantastic destination to acquire low-cost, high-quality items. Camamach is prepared to take care of your sourcing requirements in a professional and structured manner.
Manufacturers with years of experience
Camamach looks for a partner manufacturer with a lot of expertise when seeking for one. Manufacturers with a lot of experience know a lot about the area and the industry. Camamach has worked closely with the majority of our manufacturers for several years, and we have subsequently delivered construction equipment to more than 20 countries across the world.
Collaboration for the Long Term
Camamach provides after-sales service, which includes assistance with any difficulties you may experience as well as prospective order interests. We strive to build great relationships with our clients and prioritize long-term collaboration.
Processes for Continuous Quality Assurance and Quality Control
The ability to discover and fix mistakes is substantially improved by continuous quality assurance and quality control activities. It allows us to see any inconsistencies in the supply chain. In terms of quality, our QA/QC procedure sets us apart from the competitors.
Where and How to Buy FAW Equipment and Products?
FAW equipment and other high-quality construction equipment are available for purchase at Camamach, all at reasonable and accessible pricing. We offer a quick and clear ordering method, as well as excellent customer support throughout the process. We export internationally, so get in touch with us immediately for a FREE quote via email [email protected] or send a message on WhatsApp for a fast response +86-131-2037-9271.