What is a Dump Truck?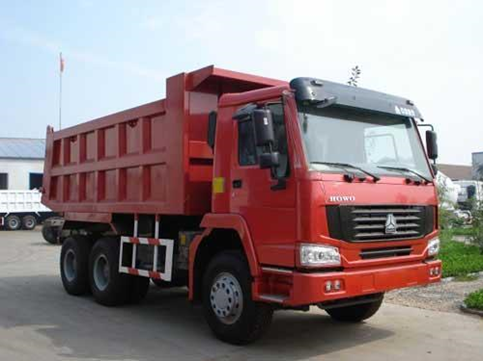 A dump truck, also known as a dumper truck or tipper lorry is heavy equipment that aids in the transportation of large volumes of loose materials like sand, gravel, and demolition waste from construction sites.  This machinery has multiple uses in construction and mining sites and comes in three body styles; rectangle, semi-elliptical, and half-round.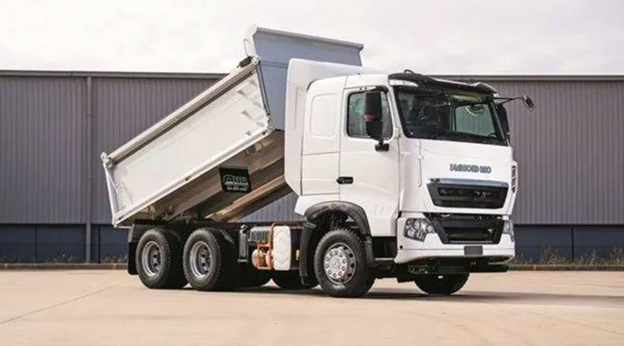 Dump Truck Features
Below are the main features of dump trucks:
1.      Dump Box
This is one of the key features of a dump truck that makes it possible to lift and dump loads. This feature is powered by hydraulic rams and is hinged at the back.
2.      Engine
Dump truck engines usually have a power output of between 300 and 600 horsepower. Basically, the engine power will depend on the weight of the load you intend to carry.
3.      Transmission
Dump trucks can have a manual transmission or automatic transmission. The manual transmission provides numerous gear options that give more maneuverability. On the other hand, the automatic transmission does not have a wide range of gear and clutch options, making it less exhausting and ensures energy efficiency.
Dump Truck Uses
There are various forms of dump trucks, and the usage of the equipment depends on the form. Manufacturers worldwide use dump trucks for loading and offloading loose materials. Industries that commonly use dump trucks include;
Civil and mining projects
Construction projects
Railway projects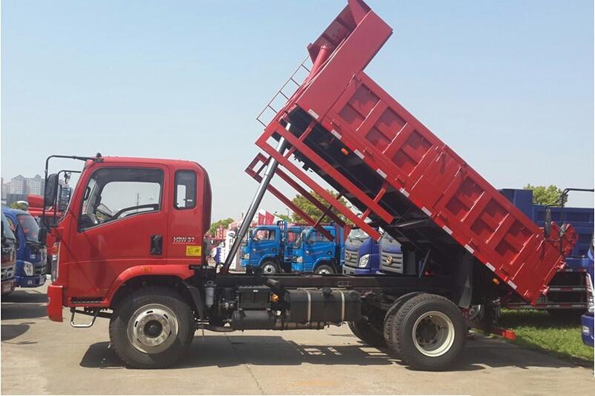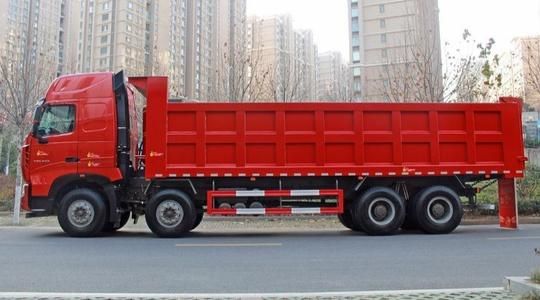 Dump Truck Types
Different types of dump trucks vary in size and configuration. They include:                            
1.      Standard Dump Truck
This is a regular dump truck that is mostly used in the construction industry. It consists of a hydraulic ram, one axle on the front, and one or more on the rear. The biggest benefit of a standard dump truck is that it is very versatile and can do well on roads and off-road terrains.
2.      Transfer Dump Truck
Transfer dump trucks are designed to be pulled by a separate trailer, which also has a movable cargo container. Hence, this dump truck can carry a large volume of loads without compromising maneuverability.
3.      Articulated Dump Trucks
Also known as off-road dump trucks, these trucks are suitable for off-road situations or when you want to haul long distances on rough terrains. They are ideal for mining operations for hauling large amounts of aggregate. Designed with a hinge between the bed box and the cab, these trucks can carry up to 60 tons of loads.
4.      Side Dump Truck
As the name suggests, this dump truck unloads the material on either the right or side left of the truck, thanks to the hydraulic rams. It comprises of a 2-axle semi-trailer being pulled by a 3-axle tractor. These trucks have a high load capacity and unload quickly because they tilt to the side.
Where to Buy Dump Truck
If you are looking to purchase a dump truck, consider importing one directly from the manufacturer. This way, you can be assured of high-quality trucks at affordable prices. Additionally, you will be issued with certifications for your purchase.
Alternatively, you can seek the help of a dealership. A good dealership will help you source the right dump truck for your needs from the manufacturer.
Camamach is renowned for selling high-quality dump trucks at competitive prices. If you want to buy in bulk, we will help you find the most suitable dump trucks for your project. Along with dump trucks, we also sell and export other construction equipment such as:
If you require bulk quantities of dump trucks, contact us today for dump truck details and pricing on our website and we will get back to you promptly. You can also email us at [email protected] or send us a message at +86-131-2037-9271 for a free quote.
Which Countries Manufacture Dump Trucks in Bulk?
The main producers of dump trucks are China. There is no denying that the demand for dump trucks has increased drastically across the world, especially in developing countries.
Who are the Top Chinese Manufacturers of Dump Truck?
There are many companies in China that manufacture dump trucks. Through years of experience in factory auditing, the top-leading dump truck manufacturers in China include:
XCMG Motor Graders
 SANY Motor Graders
Liugong Motor Graders
Here at Camamach, we have many other types of heavy-duty trucks for sale such as: