What is a Concrete Batching Plant?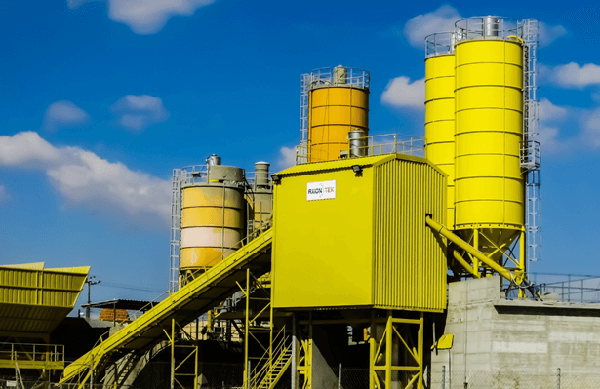 A concrete batching plant, also known as a batch plant, prepares concrete from various ingredients such as cement, water, and aggregate. It's an ideal setup for construction projects demanding vast amounts of concrete.
A typical batching plant consists of cement silos, aggregate batches, cement batches and bins, cement mixers, and cement bulkers. The equipment may vary with usage requirements.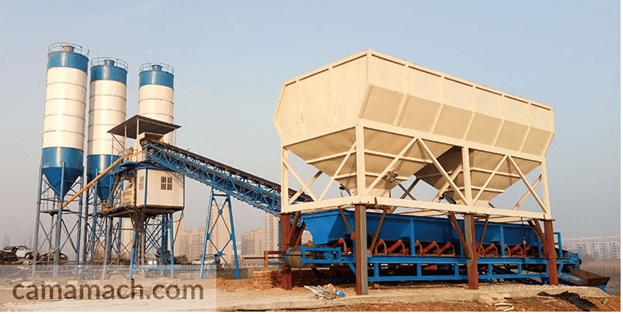 Concrete Batching Plant Features
A batching plant isn't merely a single machine. It comprises different equipment that gets the job done. Some key features are:
Minimal Structures
It's hard-to-find land to set up an entire plant near the construction site, especially in highly urban locations. Thus, concrete batching plants are built with minimal and simple structures.
Silo
Silo acts as a large storage container for the cement brought in through Cement Bulkers. They also have a screw conveyor located at the bottom to put cement in a weigh hopper.
Air compressor
Air compressors play an essential role in using the air and gas pressure for opening cylinders, feeders, gates, etc.
Mixing Unit
This is the central part of the entire plant. Its job is to mix all the right ingredients and then transfer the mixture to a concrete mixer truck which carries the concrete to the construction site in deployable form.
Control System
The control system controls the working of all the components and measures the batching plant's ingredients.
Concrete Batching Plant Uses
Concrete batching plants play the most crucial part in the construction industry. They quite literally make the glue that holds everything. The primary use is:
Consistent production of concrete
If you are using a batching plant, you need large amounts of concrete in regular intervals. The batching plant makes sure everything is consistently being mixed – some aggregates need to stay in motion.
Concrete Batching Plant Types
Camamach has several high-quality options in batching plants. The available plants are: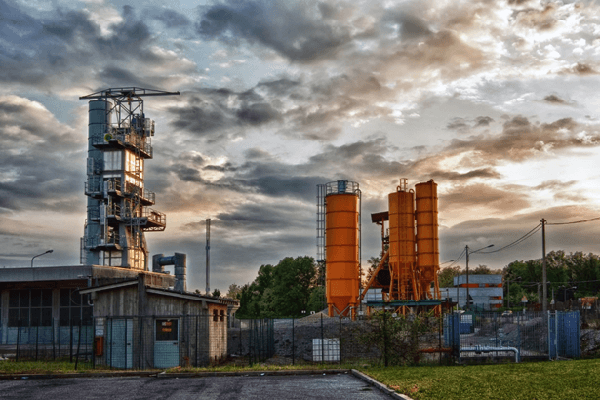 Where to Buy Concrete Batching Plant?
If you need bulk quantities of Concrete Batching Plants, Camamach is what you've been looking for. We have the best batching plants stocked for you. So visit us at Concrete batching plant for sale to get the details and pricing.
Which Countries Manufacture Concrete Batching Plants in Bulk?
Concrete Batching Plants are crucial to construction. Their demand has consistently been increasing, mostly in developing countries.
The plant's major producers are China, Germany, Canada, and India.
Who are the top Chinese Manufacturers of Concrete Batching Plants?
There are a lot of Chinese companies making batching plants. Camamach, after years of experience in the equipment export industry, has selected top Original Equipment Manufacturers (OEM) for you. You can check the products here:
Feel free to contact us for detailed descriptions, pricing, and videos.
What's more in the store?
There is even more concrete equipment for Sale on Cement and Concrete Machinery. Some include: