What is a Mobile Workshop?
Do you need a mobile workshop truck for your construction project? If so, check this video out introducing our new mobile workshop / mobile repair truck for sale at Camamach! This video discusses and dives into the main functionalities, special features, and detailed specifications of our mobile workshop trucks from various brands. Contact us for a FREE Quotation for our mobile workshop and for other multi-functional vehicles!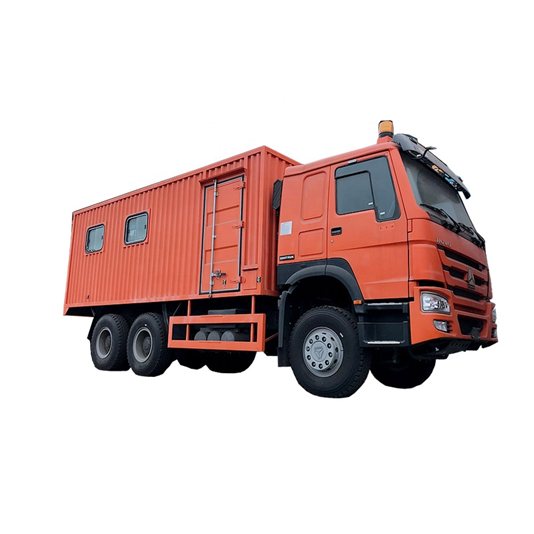 A mobile workshop is a requirements-based customized vehicle that offers multipurpose applications. A mobile workshop truck carries a container on its chassis with space for a technician and different need-based equipment such as a generator or air compressor.
At Camamach, you'll have a mobile workshop with various customizations as described below.
Mobile Workshop Features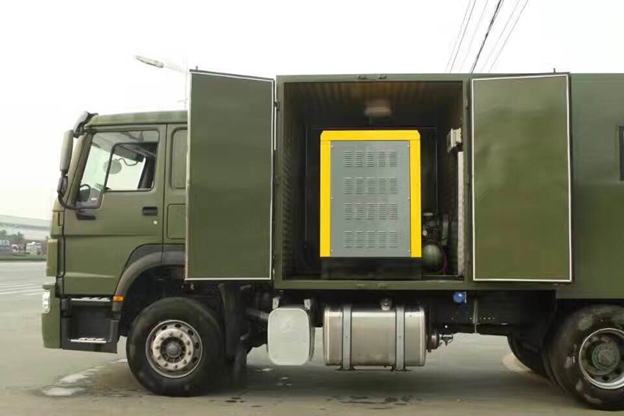 A mobile workshop can have as many features as the available space will allow. The vehicle itself is a regular diesel engine truck with a chassis. The truck head has an ergonomically designed environment for the driver as these vehicles have long driving hours.
The customized mobile workshop at Camamach have the following features and specifications:
Structure
The structure of the mobile workshop at Camamach is: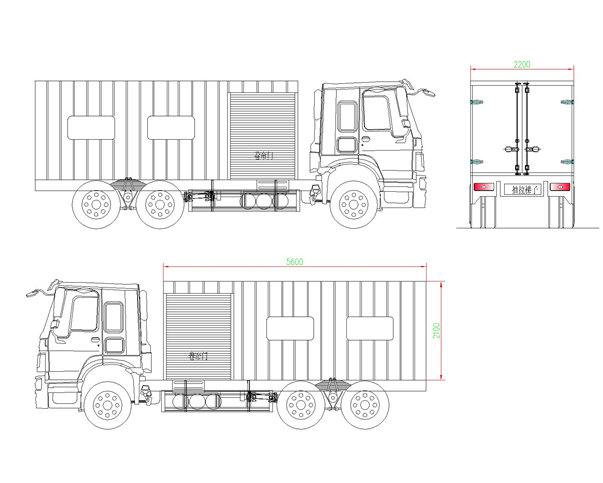 Complete Vehicle Specification
Gross Weight
16000
Loading Capacity
7870
Drive Type
4X4
Tyres
6+1; 11R22.5 tubeless
Max. Speed
90
Cabin
2490mm (Width), with one bed and air condition
rear Axle Loading
16000 kg
Overall Dimensions
7990 x 2520 x 3800 mm
Wheel Base
4600 mm
Fuel Tank Capacity
400L
Engine
WD615.62, 266hp, Euro II,
Braking system
• Service brake: dual circuit compressed air brake
• Parking brake(emergency brake):spring energy, compressed
• air operating on rear wheels
• Auxiliary brake: engine exhaust valve brake
• ABS
Gearbox
HW15710C
Equipment Specification
Power Set
Model: 40GF74-4; Rated Power 40KW; Voltage 400/230V;
(Generator)
Frequency 50 Hz; Rated Current 72.2A; 3-Phase 4-Line;
Diesel Engine R4100ZD; Generator TZH-40
Welding Set
Model: ZX5-250B; Voltage 380V; Initial Current 29.6A;
Range 25 ~ 250 A; Input 19.2 KVA
Air Compressor
Model: AW3608; Voltage 380V; Power 3KW; 130kg
Pressure 0.7MPa; Capacity 0.36M3/min
Drilling Machine
Model: ZQJ4119AD; Bore Range 3 ~ 16mm; Power 700W
Vice
Size: 150mm
Grinding Machine
Model: MQ3225; Size 250mm; Power 700W
Gas Welding & Cutting Set
Oxygen Cylinder 40L;
Acetylene Cylinder 20L
Working Bench
Steel Panel, 1500*550*780mm
Lifting Device
Roof Mounted, Retractable Cantilever, 2-Ton Chain Block
Internal View of Mobile Workshop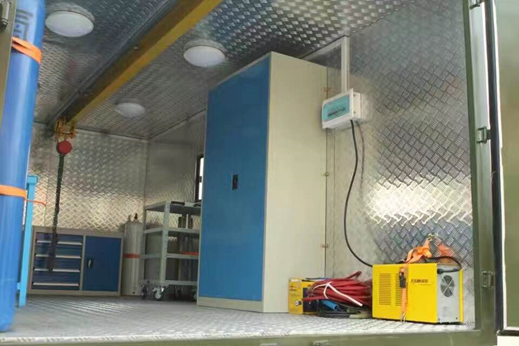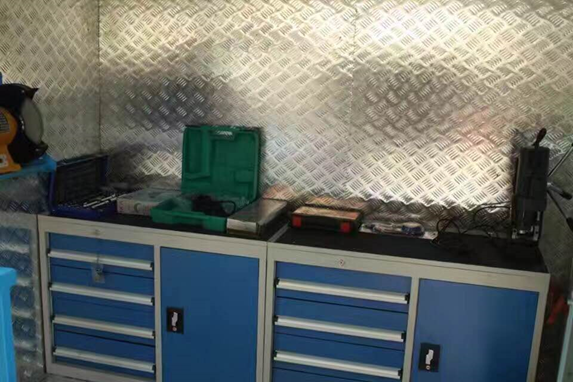 General Tools
These include hand tools, as shown below
Customizability
The mobile workshop can be customized according to your requirement, such as in the example below: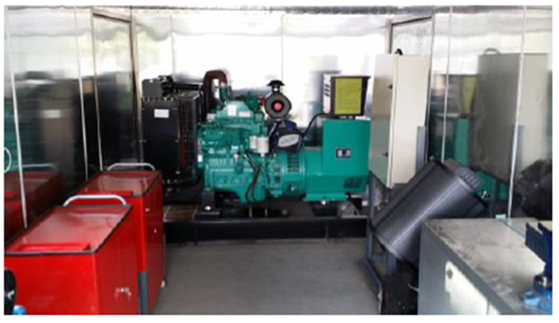 Mobile Workshop Use
Mobile workshops are specially customized vehicles. Their customization and use depends on user requirements. Some common uses are:
Mobile Repair Truck
Mobile Food truck
Mechanical or Electrical Repair Truck
Mobile Medical Lab
Mobile Workshop Types
Camamach has the best all-in-one mobile workshop for you at a reasonable price. The available workshop is: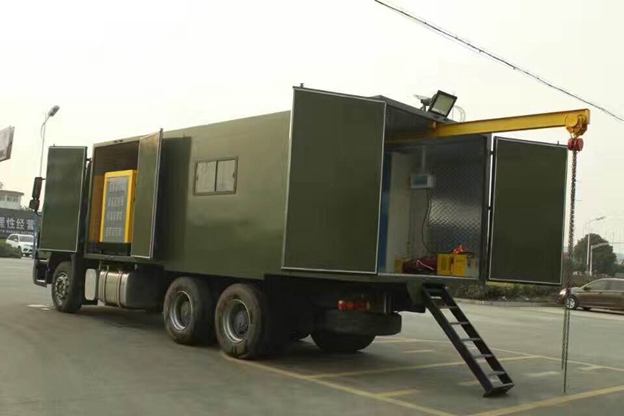 Where to Buy Mobile Workshop?
Camamach is offering a feature-rich mobile workshop van for sale at a reasonable rate. So head over to Camamach for details and ordering.
Which Countries Manufacture Mobile Workshops in Bulk?
Mobile workshops have diverse usage worldwide, and their demand is high, notably in developing countries.
The top makers of mobile workshops are China, Italy, and the United States.
Who are the top Chinese Manufacturers of Mobile Workshops?
China is home to several producers of mobile workshops. Camamach has taken the effort to filter out the top of the table Original Equipment Manufacturers (OEMs) to give you quality in the budget. The brand at Camamach is:
Contact us now for complete product specifications, prices, and videos.
What's more in the store?
At Camamach, you'll find a special vehicle inventory. Some other vehicles include: