What is a Rough Terrain Crane?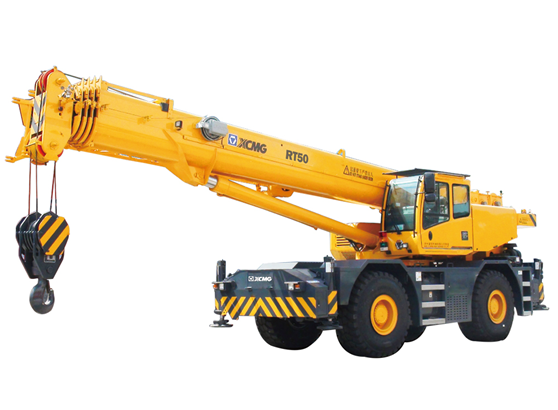 A rough terrain crane is a multi-purpose-use crane that is specially designed to access and perform work in restricted lifting areas. It has the ability to travel and work on underdeveloped sites.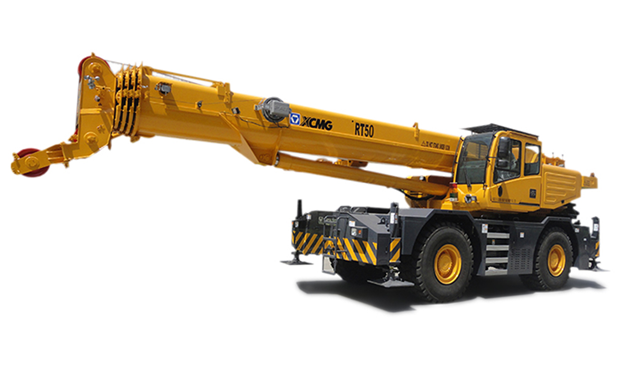 Rough Terrain Crane Features
The general features of Rough Terrain Cranes include:
Rugged axles
The Rough Terrain Cranes have designed their structures to be stable in the conditions of mud and other rough situations.
The Boom
The boom is used to lower or lift heavy materials and to transport them with a hook.
Heavy Duty Tires
The machine has four heavy duty tires designed to pick or carry materials and to work in off-road operations.
Ergonomic Cabin
The machine has a cabin for the operator to work in rough terrains and to ensure safety and productivity. It has easy controls to operate the machine.
Rough Terrain Crane Uses
Construction
Rough Terrain Cranes are highly beneficial for the construction and industrial sectors. High on handle lifting heavy lead and materials beyond human strength.
Building Infrastructure
Due to its size and height, our machinery is best for constructing tall buildings, bridges, skylines, etc., to develop its infrastructure.
Operating
Our Rough Terrain Cranes have four large rubber tires that can climb over uneven ground and keep traction on rugged terrain, meaning they can operate in complex and tighter spaces and still lift heavy loads.
Rough Terrain Crane Types
Camamach stocks the best Rough Terrain Crane for sale. The available types are: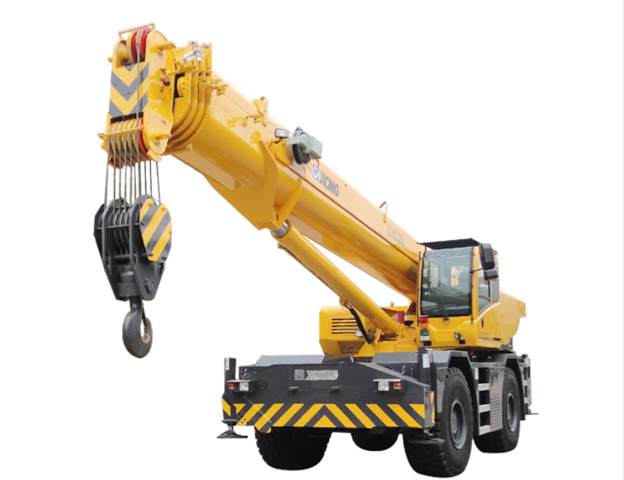 Where to Buy Rough Terrain Cranes?
Camamach stocks high quality Rough Terrain Cranes for sale. If you require bulk quantities of this equipment, then Camamach is where you need to be.
Which Countries Manufactures Rough Terrain Cranes in Bulk?
Rough Terrain Cranes have a critical role in construction projects. Their popularity is growing significantly, particularly in developing countries.
The top manufacturing countries areChina, the United States, and Germany.
Who are the top Chinese Manufacturers of Rough Terrain Cranes?
China is a mass producer of this equipment. With years of experience, Camamach has chosen the finest and most dependable brands for you. The available products are from:
Contact us now for detailed specifications and videos along with the pricing.
What's more in the store?
Camamach has a several other options in the lifting machinery category. Some of them are: