What is a Skid Steer Loader?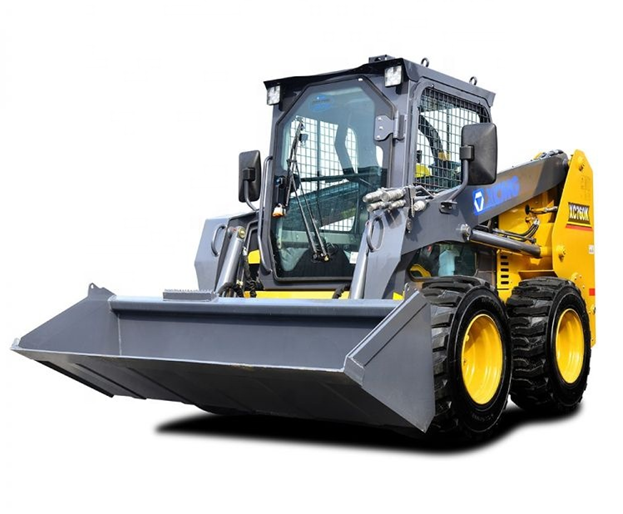 A Skid Steer is a small construction machine primarily used for digging. Its attachments can be removed and replaced by other tools for various purposes such as construction or landscaping.
Skid Steers are beneficial for the construction sector, and Camamach has them fully stocked. They are designed to meet safety standards during construction operations and increase productivity.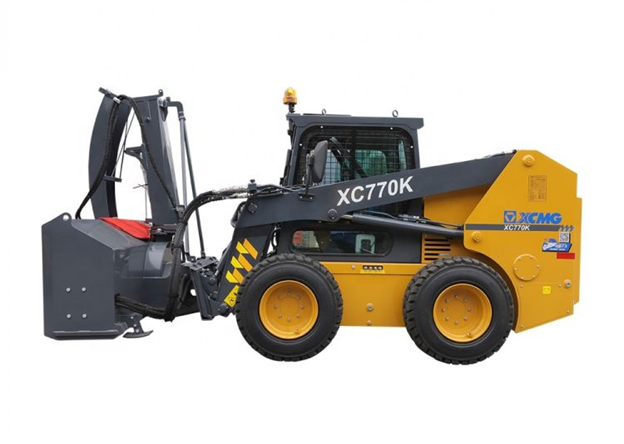 Skid Steer Loader Features
The general features of Skid Steer Loader include:
Bucket
The Bucket is attached to the front of the vehicle that is used for loading materials. It can also be replaced with other attachments.
Cabin
The cabin is fixed on top of the machine and ensures comfort and safety of the operator.
Ride Control
Ride control gives a smoother ride and avoids mishaps on the construction site, keeping then operator safe.
Hydraulic Options
The machine has a variety of attachment options for boosting performance, speed and productivity.
Skid Steer Loader Uses
Versatility
Skid steers have a variety of attachment options for various operations. However, even the standard attachment 'a bucket' can perform many functions such as lifting and moving loads.
Extraction
Skid steers can extract underground load and dig up the surface.
Clearing Snow and Mud
Skid Steers can pick up a load and clear out the road and surfaces for day-to-day mobility.
Construction
They are essential at construction sites and building work as they can be equipped with a cement mixer or other millers.
Landscaping
The attachments can be used to chip wood, cutting down trees, or dig up the ground.
Skid Steer Loader Types
Camamach stocks the best skid steer loader in the market.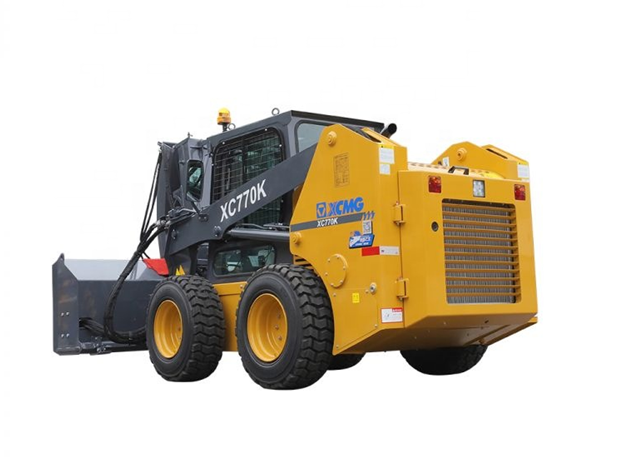 Where to Buy Skid Steer Loaders?
Camamach stocks high quality Skid Steer Loaders for sale. If you require bulk quantities of this equipment, then Camamach is the place to be.
Which Countries Manufactures Skid Steer Loaders in Bulk?
Skid Steer Loaders are quite popular all industries. Their popularity has skyrocketed, particularly in developing nations.
The top manufacturing countries areChina, Japan, and the United States.
Who are the top Chinese Manufacturers of Skid Steer Loaders?
China is a mass producer of mining equipment. Camamach, has chosen the best and most trustworthy brands for you based on years of expertise. At Camamach, we have:
 Contact us now for detailed specifications and videos along with the pricing.
What's more in the store?
Camamach has a lot more options in the earth moving equipment category. Some of the are: