What is Grinding Equipment?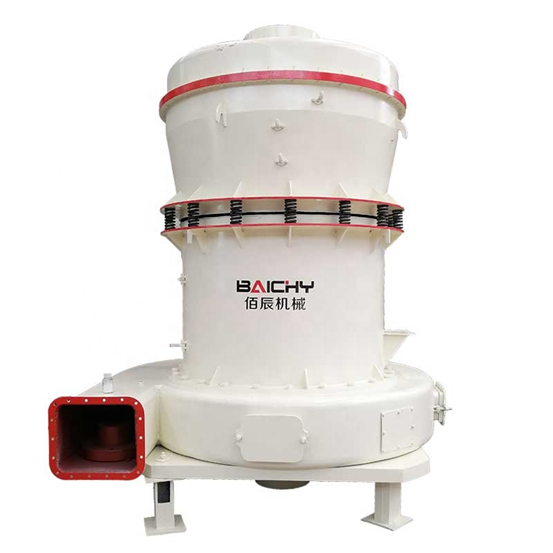 Grinding equipment is mining machinery that uses abrasive wheels as cutting tools in the grinding process. The equipment produces fine-textured powder from minerals. It can also separate metallic particles to get a pure yield.
The grinding machine available at Camamach is ideal for grinding non-explosive and non-flammable materials such as limestone, barite, gypsum, etc.  Features and uses of our product are described below.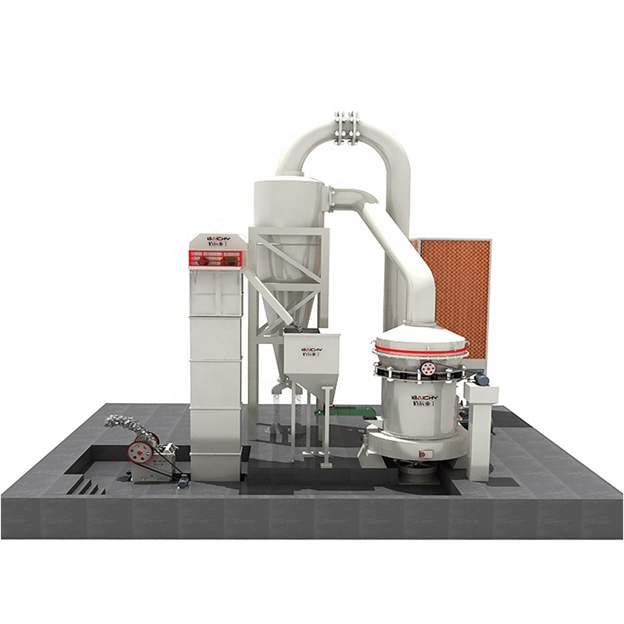 Grinding Equipment Features
General features of our grinding equipment include:
Vertical Structure
The Raymond mill at Camamach has a solid vertical structure and a small footprint. It handles rough processing, milling of raw materials.
High Screening Rate
Our grinding equipment has a high screening rate with up to 99% sieve size.
Electromagnetic Vibration Feeder
The electromagnetic vibration feeder provides uniform feeding while being easy to maintain and an energy saver.
Efficient Rollers
Our grinding machines have smaller rollers for more rotations per minute – the material rotates along the vertical axis with the centrifugal force. This not only improves the quality of the final product but allows more input in a timeframe.
Fine Powder Collecting
Once grounded, the material is transported for classifying through a powder concentrator working with airflow. The material that needs more grounding is sent back to the gringing chamber.
Grinding Equipment Uses
General uses of the grinder machine include:
Grinding
Our product, the Raymond Mill, can be used for fine grinding of many materials such as limestone, dolomite calcium carbonate, calcite, potash feldspar, diabase, etc.  
Low Space and Cost-Effective Grinding
Grinding equipment like the Raymond mill is much more cost-effective than the likes of ball mill and takes lesser space.
Environment-friendly Grinding
The grinding equipment is used to ensure environment-friendly production of powdered materials through dust collectors and silencers – for noise pollution.
Grinding Equipment Types
Camamach has the best grinders for sale engineered to give you long-term benefits. The available products include: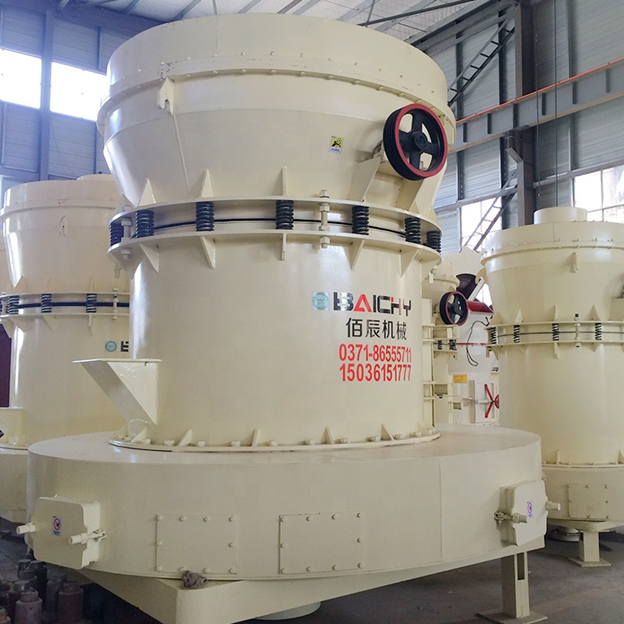 Where to Buy Grinding Equipment?
Camamach has top-of-the-chain mining equipment for sale for all your requirements at affordable rates.
Which Countries Manufactures Grinding Equipment in Bulk?
Grinding equipment is one of the most widely used machinery in the mining industry. And since the mining sector plays a significant role in a country's Gross Domestic Product (GDP), such equipment's demand tends to stay active, particularly in developing countries.
The  most prominent manufacturers of the mining machine are China, Japan, and Germany
Who are the top Chinese Manufacturers of Grinding Equipment?
China has numerous brands for the grinder tool. Camamach has selected the best Original Equipment Manufacturers (OEMs) in the market after years of experience. The equipment at Camamach is:
Contact us now for detailed specifications, prices, and videos of the product.
What's more in the store?
At Camamach, you'll find plenty of mineral processing equipment like: