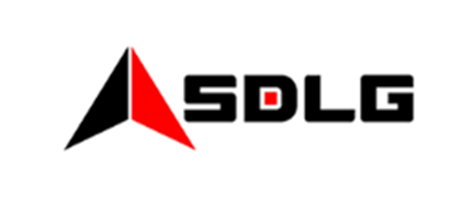 SDLG Quick Facts:
Location: Linyi, Shandong, China
Founded: 1972
CEO & Chairman: Wang Zhizhong
Categories of Specialization:

Road Construction Machinery

Market Position:

Ranked 167th out of Top 500 Chinese Enterprises

Top 5 in Construction Machinery Manufacturing

Supplies more than 132 countries and regions
How is SDLG Quality?
SDLG has been in the manufacturing industry for many years, allowing them to advance to become one of China's top machinery manufacturing companies. With over 45 years in the industry, SDLG has demonstrated numerous times the high-quality characteristics of their equipment. This can be recognized through their many notable accomplishments:
SDLG won a seven-star Global Excellence award for Outstanding Achievement in People at the EFQM Global Excellence awards in Helsinki, Finland. 
Shandong Lingong (SDLG) has successively passed appraisal of 29 scientific and technological achievements, including 7 international advanced and 22 domestic leading ones
They have won nine awards for scientific and technological achievements, and owns 38 patents.
What is SDLG known for?
SDLG has a vast selection of diverse products; some of which are very well-known across the world. SDLG is particularly well-known for its wheel loaders. The SDLG wheel loader is known as being the most efficient wheel loader in the world.
What Are the Most Common Types of SDLG Equipment?
SDLG Wheel Loader
A wheel loader is a piece of construction equipment which is used to transfer large objects and materials. Mining, road construction, building construction, and agricultural operations are all common uses for wheel loaders.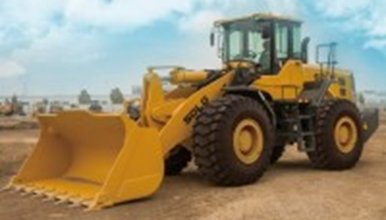 Backhoe loaders are widely used for a range of jobs, including construction, small demolitions, light transportation of building materials, powering construction equipment, digging holes/excavation, landscaping, breaking asphalt, and paving roads. Learn more details about backhoe loaders.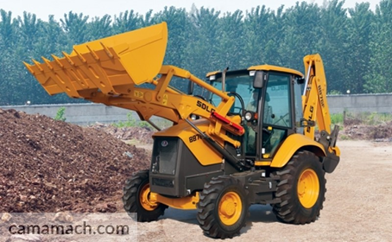 What are the Most Popular SDLG Products?
SDLG has developed some very successful and popular products over their years in the industry. As SDLG continues to strengthen and innovate their machinery equipment, their selection of popular product models will only continue to expand. Here is a list of some of SDLG's most popular products:
The SDLG LG916 has a diesel operated engine, high fuel efficiency and high performance capabilities. It has an international grade electric power shift gear box making it an accessible option for both ease of use and quick operation. It also has a state of the art cab which promotes safety.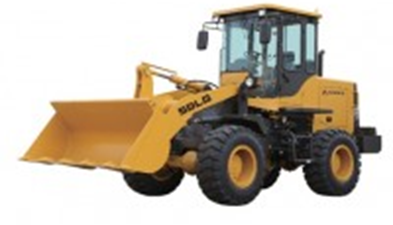 The SDLG LG918 is compact and flexible in all kinds of operations. It is particularly suitable for narrow and small fields. The machine has a single stage three-element hydraulic torque converter and axis-fixed transmission case.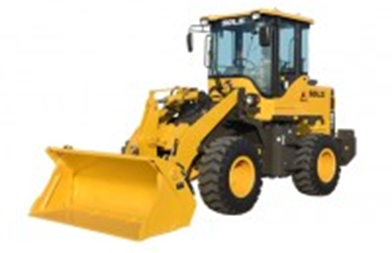 The SDLG L938F has a 6.0 liter, tier 4f-certified engine with reversible cooling fan. It allows for high efficiency performance at the correct emission standards. The wheel loader has torque proportioning axles with air cooled, dry-disc brakes, allowing for safety.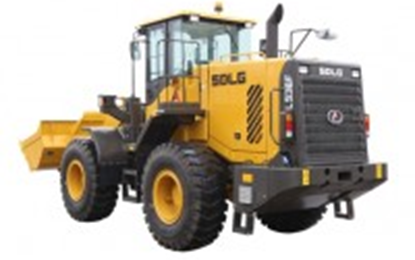 This SDLG L948F has a mid-size front end loader that is the perfect size for any small to medium contractor. It is an excellent utility price-point loader. It also has a state of the art silent cab which promotes safety of the operator.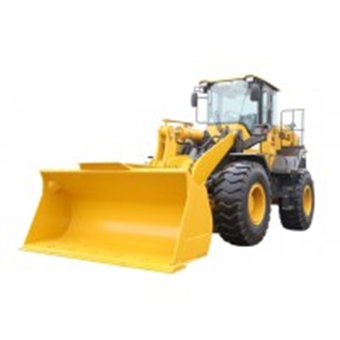 The SDLG L953F is equipped with hydraulics capable of handling the stress of most jobs. It uses an advanced full powered third function hydraulics, as well as hydraulic quick coupler and interior ISO interface. The cabin joystick is very functional, with an integrated directional control as well as gear switch buttons.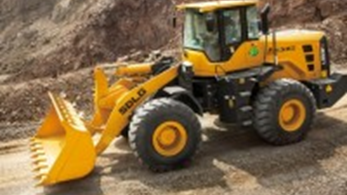 The SDLG L98F is capable and built to handle some of the harshest environments. The electric control high pressure common rail engine is adopted with torque increased by 12% to provide better power performance. The fuse and relay of the machine is installed in a centralized control box to facilitate inspection and maintenance.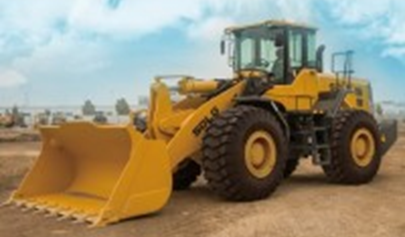 This is a high performance, low emission, high efficiency wheel loader. It has a working hydraulic system that adopts high end parker multiway valves that are reliable and highly efficient. It has a 360 degree view cab that eliminates all possible blind spots.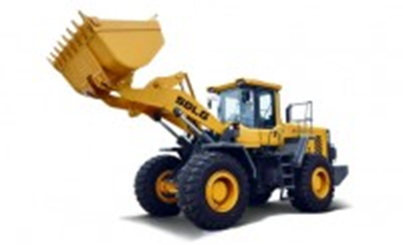 Popular SDLG 20-ton Excavator LG6210E
The SDLG LG6210E is designed as an enhanced and updated model based on European advanced technology. This device can withstand a range of difficult operating circumstances due to its high-strength chassis, reinforced implement, and perfectly matched power and hydraulic systems.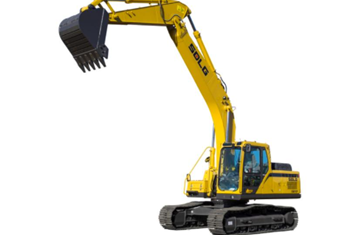 Popular SDLG G9138 Motor Grader
The SDLG G9138 is designed to be used for ground levelling and grooving, scraping slop, bulldozing, ploughing snow, loosening, and compacting. It is widely used in road, airport, mine construction, road construction, and farmland improvement projects.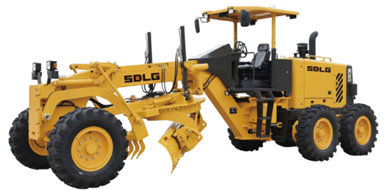 What are the Costs of SDLG Products?
What is the Cost of a SDLG Wheel Loader for Sale?
The typical SDLG wheel loader featured through Camamach ranges from $22,100 to $125,000 USD. The price will vary depending on the machine size and model number. Given that models are constantly changing, you may contact us for the latest pricing.
What is the Typical Cost of a SDLG Backhoe Loader for Sale?
The average SANY backhoe loader sold by Camamach costs between $51,000 and $55,000 USD. The cost will vary depending on the machine's size and model number. Given that models are continuously changing, please contact us for the most up-to-date prices.
What is the Typical Cost of a SDLG Excavator for Sale?
The average SANY excavator sold by Camamach costs between $70,000 and $80,000 USD. The cost will vary depending on the SDLG machine's size and model number. Given that models are continuously changing, please contact us for the most up-to-date prices.
What is the Typical Cost of a SDLG Motor Grader for Sale?
The average SANY Motor Grader sold by Camamach costs between $44,000 and $336,000 USD. The cost will vary depending on the SDLG machine's size and model number. Given that models are continuously changing, please contact us for the most up-to-date prices.
How can I Import from China?
At Camamach, we can help you satisfy your construction equipment needs by managing the entire procurement process for you. We source directly from SDLG and its subsidiaries, resulting in a smooth buying process. Camamach can assist you in meeting your construction equipment requirements by overseeing the full procurement process
Does China have Import Barriers?
Yes, there are barriers to importing from any foreign market, some of which are cultural and others which are more technical. The following is a list of the various obstacles that businesses face when importing from China:
Communication and language barriers
Slower feedback, particularly when ordering in small numbers
Poor pricing when ordering in small quantities
SDLG local distributors may not export to your country/region
Slow after-sales support
Camamach procures in volume directly from SDLG, removing the barriers that a business would encounter when ordering directly from the manufacturer and allowing us to offer better pricing and faster feedback. Camamach offers flexibility to buy the equipment that meets your requirements, and budget from top Chinese manufacturers such as SDLG.
Why Should I Import from China and What are the Benefits of Working with Camamach?
Importing SDLG equipment from China can benefit your company in a number of ways, including enhanced productivity and cost savings. There has long been prejudice associated with buying from Chinese manufacturers, but the fact is that purchasing from SDLG, and other Chinese brands offers various advantages and benefits for your business, especially with Camamach's assistance. The following are some of the primary advantages of importing from China and working with Camamach:
Regular Factory Visits
Throughout the manufacturing process, factory inspections are required to ensure that equipment are manufactured in conformity with rules and procedures. Camamach conducts regular facility visits throughout the manufacturing process (prior to, during, and following production).
Finding Reliable Manufacturers of High-Quality Products
It has always been a major focus to provide clients with high-quality products from respected producers. Camamach looks for reputable manufacturers and only works with them if their production method fits our requirements.
Camamach's procurement procedure is end-to-end.
This implies that we look at every step of the process, from the moment a company places an order to when the things are delivered to the destination, and we'll be there to assist you every step of the way and handle all of the logistics. End-to-end procurement ensures optimal ease and satisfaction for customers.
Cost Savings
Our primary goal of decreasing costs and increasing profit for our customers is one of the most appealing reasons why companies want to engage with Camamach. China can be a great place to buy low-cost, high-quality goods if you know your way around the sector. Camamach is ready to handle your sourcing needs in a professional and organized way.
Experienced Manufacturers
When looking for a partner manufacturer, Camamach searches for brands with a lot of experience. Manufacturers with extensive experience have a solid understanding of the area and industry. For several years, Camamach has worked closely with the most of our manufacturers, and since then we have transported construction equipment to more than 20 nations around the world.
Long-Term Collaboration
Camamach provides after-sales support, which includes help with any issues you may encounter as well as potential order interests. We seek to cultivate positive connections with our clients and place a premium on long-term collaboration.
Continuous Quality Assurance and Quality Control Processes
Continuous quality assurance and quality control processes greatly improves the possibilities of detecting and correcting errors. It enables us to detect any supply chain irregularities. Our QA/QC process is what sets us apart from the competition in terms of quality.
Where and How to Buy SDLG Equipment and Products?
We provide SDLG and other high-quality construction equipment for sale at Camamach, all at competitive and cheap pricing. We offer a simple and uncomplicated ordering approach, as well as excellent customer support throughout the process. We export worldwide, so you can contact us for a FREE quotation today via email [email protected] or send a message on WhatsApp for a fast response +86-131-2037-9271.