What are Agricultural Accessories?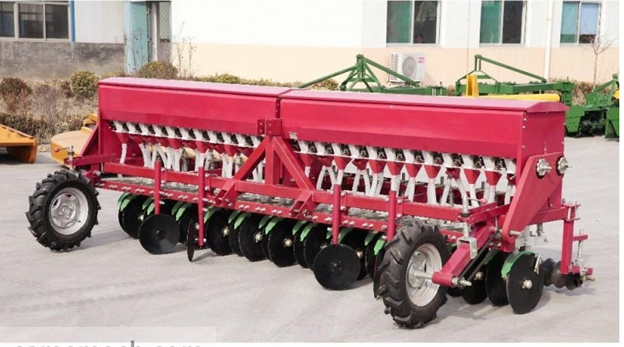 Agricultural accessories, or farm accessories, include additional equipment that aid and improve the process of farming. There are over different accessories offered by Camamach used for planting, cutting, harvesting, raking, etc.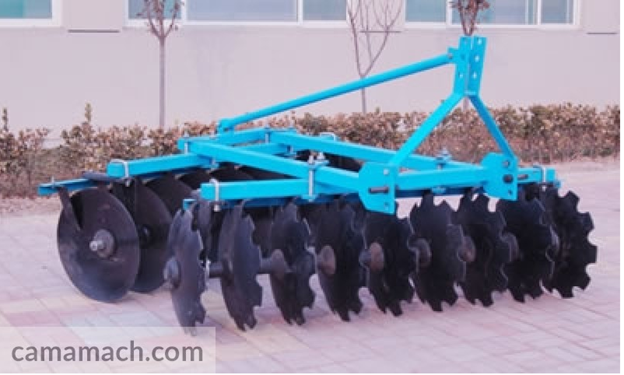 Different Agriculture Accessories and their Uses
Seeder Fertilizers
Seeder Fertilizers are designed for the agricultural industry to plant seeds and fertilize the ground more efficiently. It consists of an opener that digs the ground, the seed tank from which the seeds and fertilizer are sourced and packers that seal the hole.
Subsoiler
Subsoiler is a tillage tool used to improve growth in all crops to prevent compaction. The tool lifts and shatters the hardpan built up in the soil which will loosen the soil and allow increased water flow and successful growth of crops.
Shredded Straw Collector
A shredded Straw collector is designed to collect straws into stacks and then shred them. The straw mulch can be used for gardening purposes as it can hold a lot of water.
Heavy-Duty Disc Harrow
Heavy-Duty Disc Harrows are used to harrow/plow soil land, land with less moisture, stubble land and to crush large pieces of soil into softer pieces. It consists of a steel-plated disc operating at an offset angle to cut through the soil easily.
Ultra-Heavy Duty Disc Harrow
Ultra-Heavy Duty Disc Harrows are used to harrow/plow rough stubble land and to soften large pieces of soil. Since it is Ultra Heavy Duty, it consists of additional attachments of a row of spikes along with steel plated discs to harrow the land more precisely.
Low Cutting Height Mower
Low Cutting Height Mowers are used for fine cutting of grass fields for gardening purposes or in fields where sports activities occur. It consists of short blades that cut through the grass at a particular height when attached to a tractor.
Hay Rake
Hay Rakes are used to collectively cut hay or straw into windrows, flip the hay over for drying or to be used in the evening to protect from morning dew. It consists of 10 rotating metal wheels with small iron spikes on each.
High Cutting Height Mower
High Cutting Height Mowers are used for cutting fields grass, farms, hay etc. with a specific uniformed height. It consists of long razors that cut through the field while attached to a tractor.
Potato Planter
A Potato Planter is a farming instrument used to sow potato seeds. It forms two slits in the ground and opens it up for plantation. The bin consists of the potato seeds and the slits are furrowed by two metal dividers.
Potato Harvester
A Potato Harvester is used to harvest potatoes. They are lifted up from beneath the ground. The potatoes are scooped up by a horizontal flat piece of metal and the reel sifts the soils from the potatoes.
Types of Agricultural Accessories
Here are the agri accessories for sale at Camamach: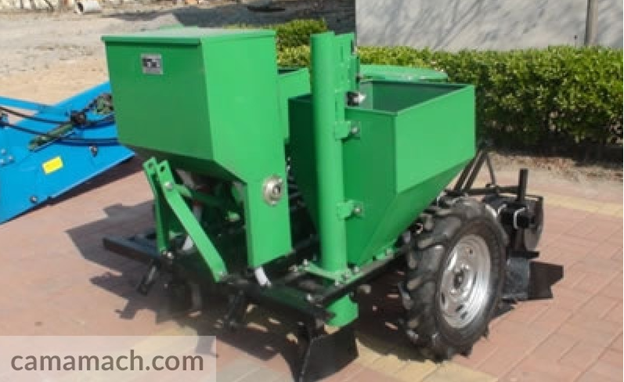 Where to Buy Agri Accessories?
Camamach stocks only the finest farm accessories for sale. If you require bulk of these machines, this is the place to be.
Which Countries Manufactures Farm Accessories in Bulk?
Agri accessories play a huge role in agriculture industry. Their demand has rapidly increased, especially in developing countries where the agricultural sector contributes the most to GPD.
The best equipment is manufactured byChina, India, and the United States.
Who are the top Chinese Manufacturers of Agri Accessories?
China is a major manufacturer of agricultural equipment. Camamach has selected the top Original Equipment Manufacturers (OEMs) and evaluated them in every way. Other accessories at Camamach are:
Contact us now for detailed specifications and videos along with the pricing.
What's more in the store?
Camamach has a lot more to offer in the agriculture equipment category. Some of the products are: