What are Forklifts?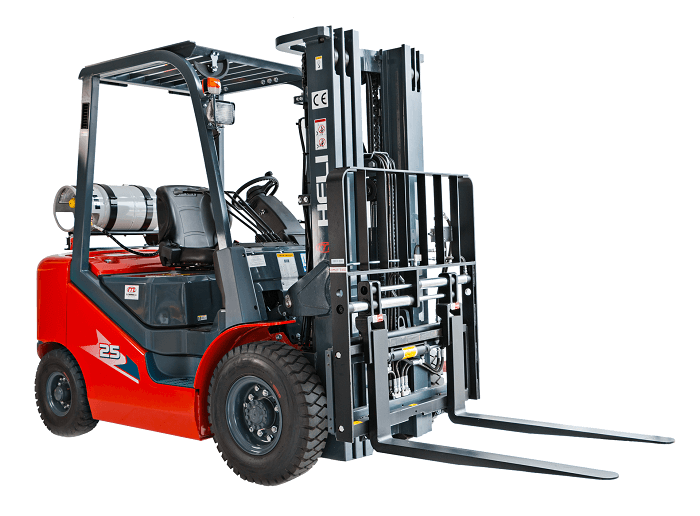 Forklifts are compact industrial machines that can lift and move heavy objects on the forks located at the front through hydraulics and roller chain pulleys. They are mostly the inhabitants of warehouses and storage facilities.
They come in electrical and combustion engine versions – varying in power – and have small operators' areas for driving and controlling the machine.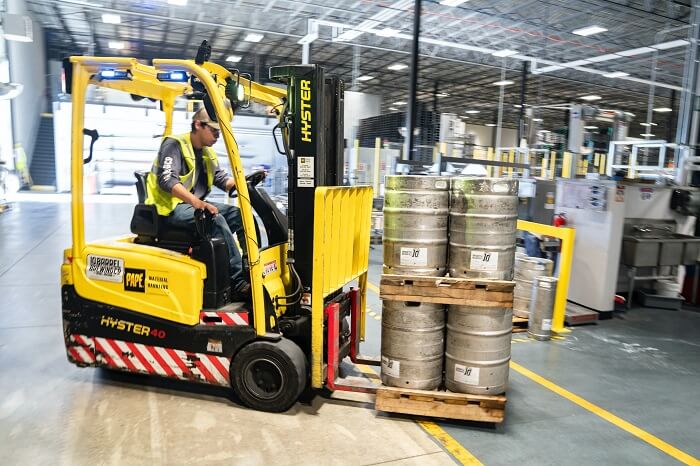 Forklift Features
Forklifts can have various features depending on the usage, but they have similar structures. Some standard features include:
The Frame
The frame is the most basic forklift feature. It provides the base for the operator's area, fork, mast, counterweight, and wheels.
The Counterweight
Since forklifts lift heavy loads in the front, a counterweight is installed at the machine's rear end to keep it stable during operation. The weight is usually cast iron.
Power
Forklifts can either have a combustion engine – located beneath the operator's seat – or lead Acid batteries for electric vehicles. The combustion engine may use any kind of fuel.
Mast and Carriage
The mast is the vertical metallic structure in the front that is used by the carriage with an attached fork to move up and down. Both components use interlocked rails – for horizontal control – and rollers.
Forklift Uses
The main uses of forklifts are:
Warehouses
Forklifts are most used in warehouses. They load and unload heavy objects from trucks and shelves.
Plowing
Forklifts can serve as snow or sand plows with modified fronts. They prove extremely handy in harsh winters when heavy snowing slows down the moving processes outside a warehouse.
Docking
Forklifts are used at loading docks to load and unload objects from containers and ships.
Forklift Types
Camamach provides various forklifts that perfectly suit your work requirements and budgets. The forklifts for sale at Camamach are: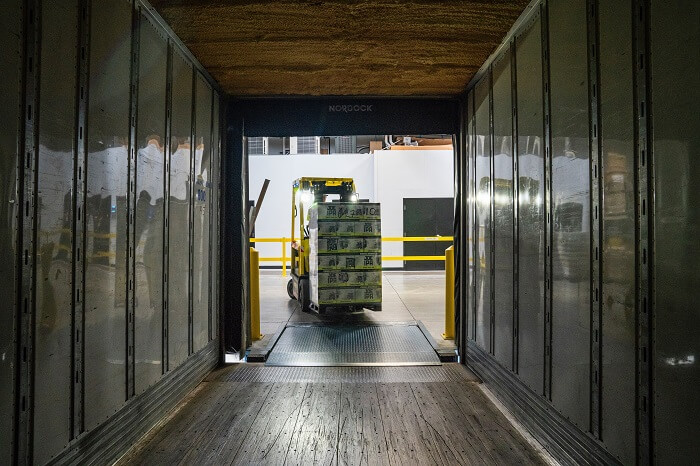 Where to Buy Forklifts?
Camamach has stocks of both combustion engines and electrical forklifts. We pride ourselves on serving you with the best lifting machinery in the market. If you are looking for bulk quantities of forklifts, contact us for details and pricing at Forklift.
Which Countries Manufacture Forklifts in Bulk?
Forklifts are the must-have machines in warehouses all over the world. Their consumption has seen a dramatic increase worldwide, especially in developing countries.
Major manufactures of forklifts are China, Germany, and Japan.
Who are the top Chinese Manufacturers of Forklifts?
Several companies manufacture forklifts in China. After years of experience in factory auditing, sales services, testing, and more, Camamach has shortlisted top of chain Original Equipment Manufacturers (OEM) of forklifts. At Camamach, we have:
What's more in the store?
Camamach has more than just forklifts for your business. Other lifting machinery includes: